Vita Cochran
En Vitrine (In the Front Window)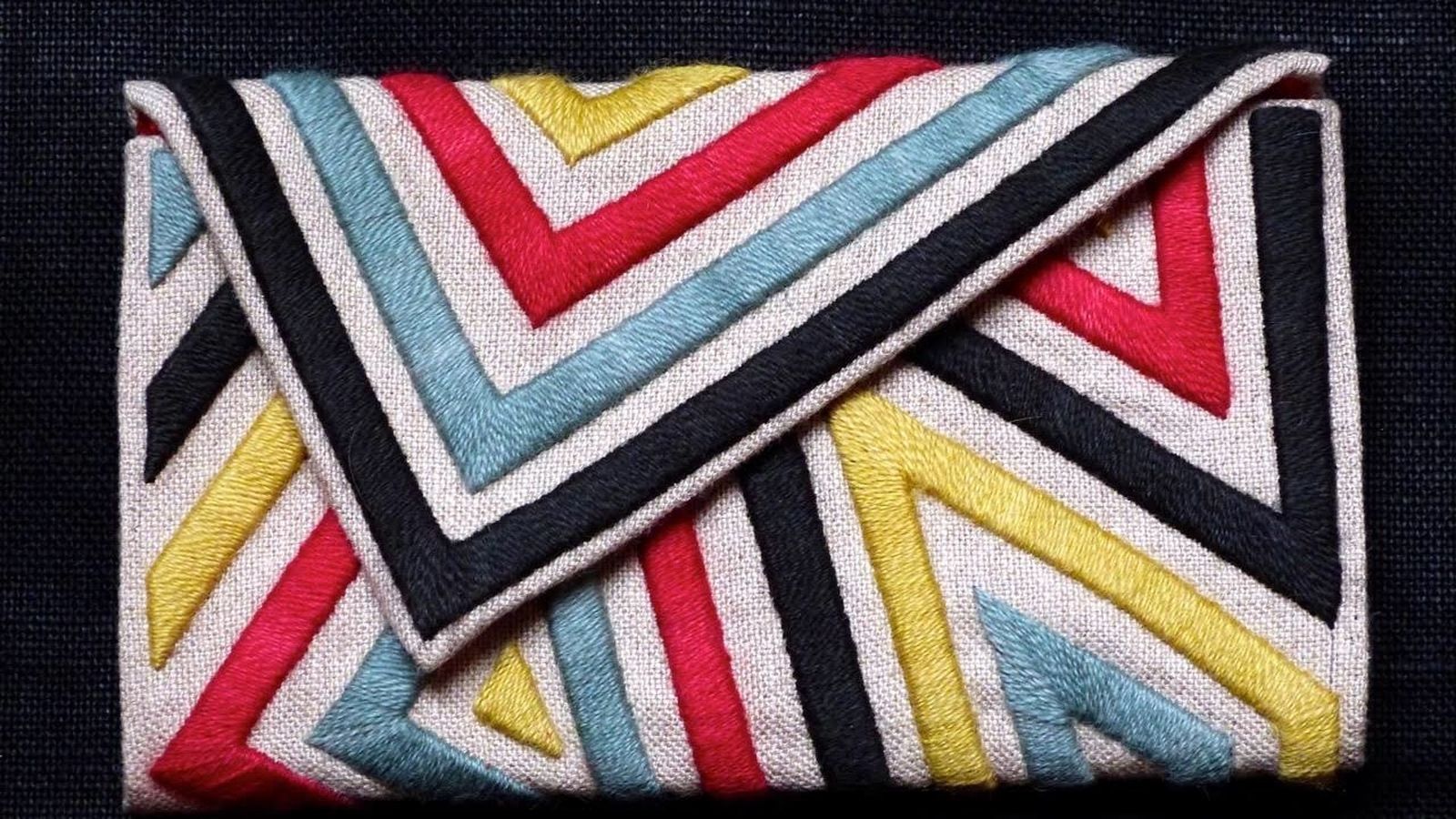 Object Space is a window gallery located on William Street in Darlinghurst. On display 5 April - 23 May, is the exhibition En Vitrine (In the Front Window) by textile artist, Vita Cochran.
Vita Cochran is a textile artist with a particular interest in early 20th-century women modernists and the way that the decorative arts and abstract painting informed each other. Artists such as Sonia Delaunay and Sophie Taeuber-Arp applied their distinctive visual languages to painting and also embroidery, furnishings and fashion, which they considered of equal value.
The exhibition Vita has made for Object Space was conceived as a homage to a fascinating and forward-looking window display created by Sonia Delaunay for the 1925 Exposition Internationale des Arts Decoratifs in Paris. Delaunay's window showcased boldly embroidered handbags, draped patterned scarves and a wonderful screen of contrasting geometric patterns. Diana Vreeland described it as "a one woman campaign of irresistible visual exuberance".
Vita's hand-embroidered handbags and applique hangings embrace bold colour and geometry. These works seek a position somewhere between utility, fashion and art, and the fabric hangings behind them could be draped on a body, a piece of furniture, or hung on a wall.
Work on display:
Vita Cochran: En Vitrine (In the Front Window)                                                                                                        
Stairway Bag (2018)
Wool embroidery and applique on linen

Scalene Bag (2018)
Wool embroidery on linen

Envelope Clutch (2018)
Wool embroidery on linen

Zigzaguer (2018)
Wool with wool applique
 
Bloq (2018)
Linen with wool applique and embroidery
 
Bande (2018)
Wool with wool applique
Find out more about Vita Cochran's textile practice and inspiration by reading a Q&A with CEO and Artistic Director Lisa Cahill here. 
Images:
Above: Vita Cochran, Envelope Clutch, 2018.  Photo: Vita Cochran
Below: Vita Cochran, New Times Call for New Visions, 2018. Photo: Vita Cochran