Yurilyimanha Wajarri Barna
Moving About On Country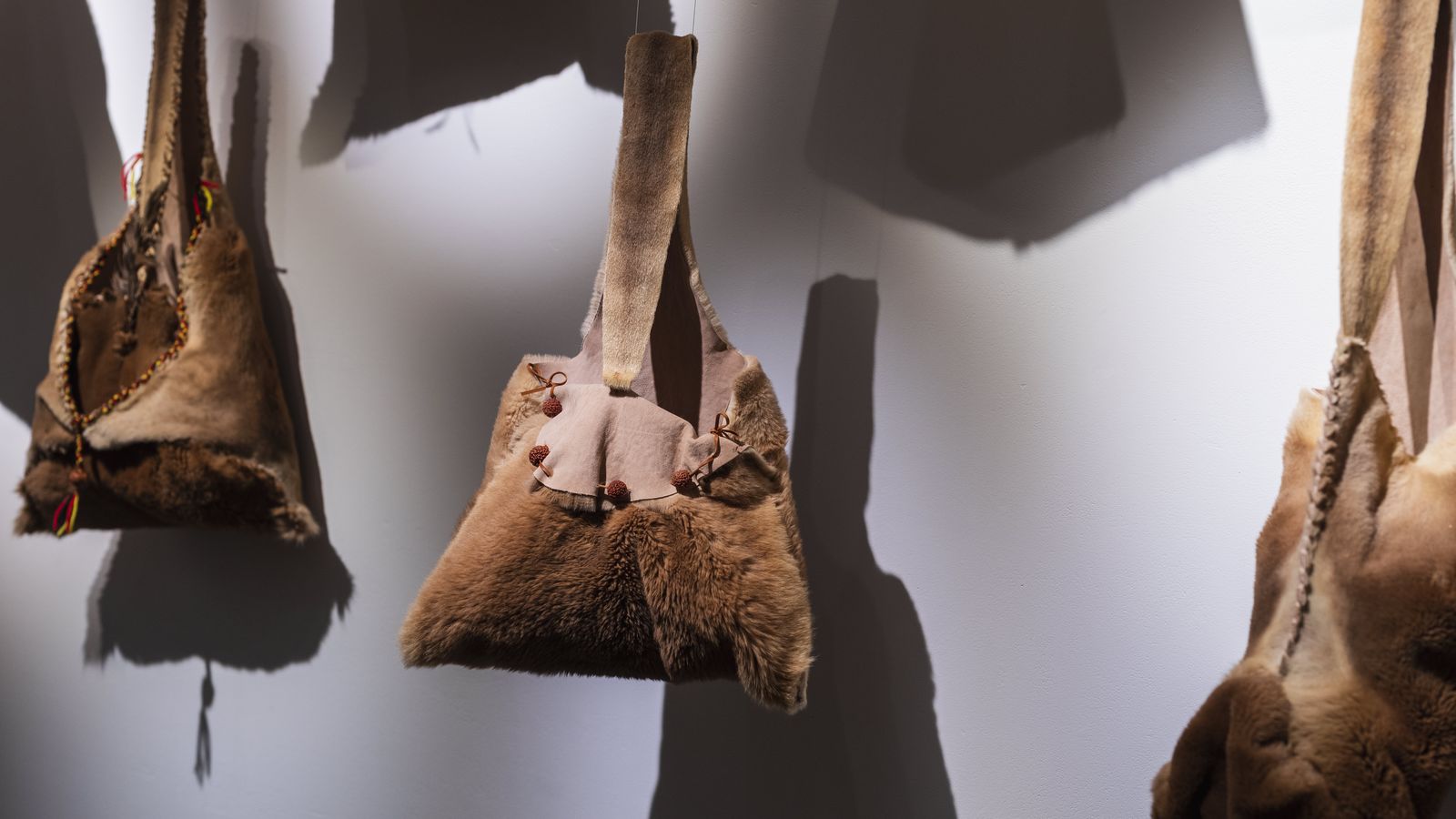 Australian Design Centre plays a critical role in celebrating the work of Australian artists who embrace the highest degree of skill and who continually explore material, process and ideas to advance contemporary craft and design practice.
Object Space is our window gallery located at the Australian Design Centre HQ on William Street, Darlinghurst, on view 24 hours a day.
28 October - 22 November 2022
Yurilyimanha Wajarri Barna - Moving About On Country
Tharlbarra birli barna - together strong on Country - is about women and children revitalising and continuing the cultural practices of our old people - reclaiming knowledge with every stitch. These memories, of cultural techniques etched within our bones are re-awoken with the touch of kangaroo pelt and the weaving of emu feathers.
Named by Aunty Elvie Dann, this project began as yurilyimanha wajarri barna - moving about on Country - in Wajarri country of the Murchison region in Western Australia. Reconnecting with our ancestors and visiting special places, we shared knowledge about bush food and medicine, and breathed in Country.
After connecting to Country in this way, we came back to Yamaji Art Centre in Geraldton feeling re-energised and ready to create. The first workshop saw each person make three kangaroo pelt bags: one for community, one to keep and one to teach someone else.
yurilyimanha wajarri barna has resulted in a renewed interest throughout the community to continue this practice and create more cultural belongings. Other communities are reaching out to connect, inspiring others to make and engage with this cultural practice.
'Knowledge is circular in nature, connecting us across time and place. Creating these cultural belongings we are both looking inside and out of ourselves to awaken the connection passed down through our bones'.
Text by Nicole Monks, 2021.
Artists involved in this project include: Elvie Dann | Margaret Whitehurst | Barbara Merritt | Jenine Boeree | Charmaine Papertalk Green | Donna Ronan | Nicole Monks & Yarra Monks | Michelle Sims | Chloe Sims.
Top image: Miyarnuwimanha, installation view, detail, The Lock Up, Newcastle. 2021 Photo: Nicole Monks