Anita Johnson Larkin
Come To Me Without A Word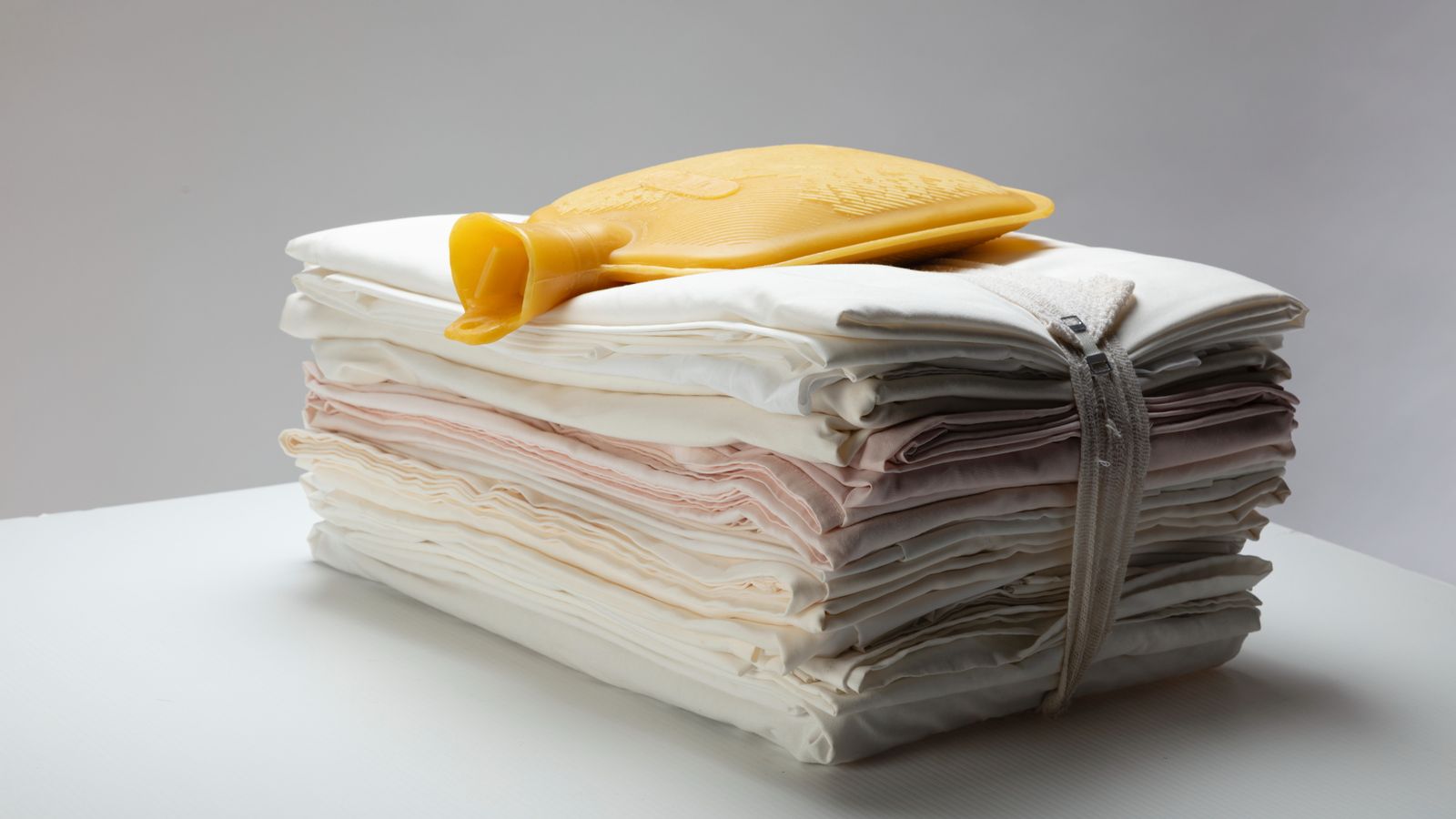 4 February - 20 March 2021
Anita Johnson Larkin is a NSW artist who works in sculpture and textiles. For this exhibition she considers objects as storytellers - salvaged domestic objects are re-associated with the human body and gestures of repair give those objects poetic qualities.
The exhibition was first presented at Wollongong Art Gallery (WAG) in 2020. In his foreword to the catalogue WAG Director John Monteleone writes:
Anita Johnson Larkin is an artist whose work is very much a personal journey, an extension of how she thinks, how she feels and who she is. While her practice is imbued with an impressive conceptual rigour there is also a visceral intimacy, a vulnerability that gives her work a raw emotional impact.
Anita works with domestic objects that become extensions of ourselves and with which we form intimate connections in our lives but once broken are discarded as no longer necessary to our needs. However, within these forgotten and discarded objects remains the emotional residue of shared experience, of the love and loss that life presents.
The artist transforms these cast-off objects into sculptures that expose the emotional and psychological wounds within and the pervasive need for human interconnection. Anita draws out of these objects a human narrative, revealing a strange beauty within.
It is Anita's gift as an artist to seamlessly bring together incongruous objects and have reason and mayhem collude to convince us that this illogical fusion is both plausible and real.
In this first exhibition for the year, Australian Design Centre begins a dialogue about the important role objects play in our lives - a conversation that features throughout the 2021 program of exhibitions and events.
Read the complete catalogue here
Events
In Conversation: Dr Guy Keulemans with Anita Johnson Larkin
Join us for a tour of the exhibition Anita Johnson Larkin: Come To Me Without A Word with the artist Anita Larkin in conversation with Dr Guy Keulemans. They will discuss Anita's practice, techniques and process, sharing insights into the work in the exhibition.
When: Saturday 20 February, 2:00pm - 3:00pm
Where: Australian Design Centre
Ticketed event, bookings required
This film was produced by Wollongong Art Gallery for the exhibition first presented at Wollongong Art Gallery in 2020