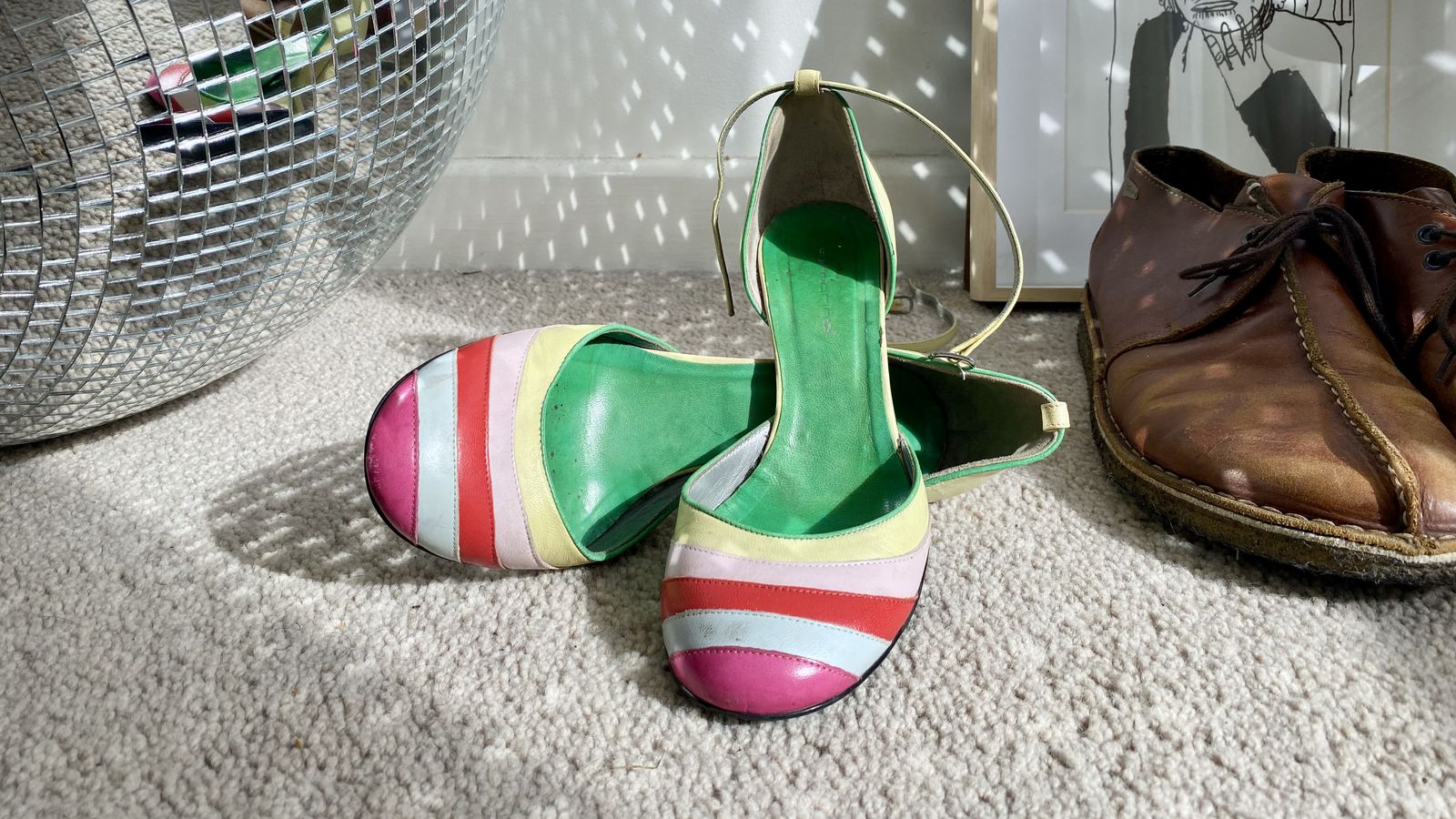 18 November — 2 February 2022
Happy objects is an exhibition exploring the value of objects. We asked 21 people from various backgrounds and professions to share with us a 'happy object' and tell us the story about this object.
Emerging in part from the writings of Soetsu Yanagi in 'The Beauty of Everyday Things', Happy objects is curated and designed by Stephen Goddard with Lisa Cahill and the ADC Team. Happy objects celebrates our commitment to give objects a long life, appreciate their beauty and stories, and embrace their function.
Happy objects are often not new. Their joy and utility, like patina, is nuanced – sometimes seamless, but often chipped and imperfect. Perhaps they are reactionary – changing our view of what constitutes value in a world fixated with consuming more. Happy objects may or may not be formally designed but do have beauty. We keep them because they have a story or function, however small, that brings us a little joy.

Object Keepers:
Kathy Elliott / Kate Gaul / Declan Greene / Rex Greeno / Amelia Holliday & Isabelle Toland / Mark Ian Jones / Anita Johnson / Duncan Meerding / Alex Miles / Luca & Mara Parkes / Janne Ryan / Meryl Ryan / Kenny Son / Bic Tieu / Paul Veyret / Harris Wang / Ben Winspear / Margaret Woodward / William Yang
Happy objects is the exhibition we all need to close what has been an immensely challenging year. Spending more than 100 days at home had a lot of us examining the things around us: perhaps rediscovering favourite objects hidden away in the back of a cupboard; remembering the stories of the person who gave us the object or how it came into our lives; or using functional objects to make or repair something around the house.
We all have happy objects. Happy objects bring us joy. So maybe this exhibition will inspire us to think more about the objects we value, those that hold dear our treasures and memories.
This exhibition is presented by Australian Design Centre and supported by the City of Sydney. It is the major exhibition for November 2021 — January 2022, opening on Thursday 18 November 2021. The exhibition will include a suite of events and six performances of a theatre work created in collaboration with Griffin Theatre Company to be presented during the Sydney Festival program in January 2022.
Share Your Happy Object:
Tell us the story of a happy object in your life and why it's meaningful to you. Use the hashtag #MyHappyObject and tag @australiandesigncentre on Instagram
Where: Instagram
Click here: For more information

Events:

World Premiere Play by Hilary Bell
Australian Design Centre and Griffin Theatre Company present the World Premiere of Window, Cricket Bat, by Hilary Bell. A short chamber performance for a solo performer and a curious audience created in association with the exhibition Happy objects.
When: January 12 - 21, 2022 (Wednesday – Friday 8pm)
Where: Australian Design Centre
Bookings: via Griffin Theatre Company Box Office
Top image: Alex's Shoes in situ. Photo: Supplied by Alex Miles
Project Partners
Australian Design Centre block mono

Visit the website for Australian Design Centre block mono

City of Sydney logo 2021

Visit the website for City of Sydney logo 2021

Griffin Theatre Company

Signwave logo

Visit the website for Signwave logo

Stephen Goddard
Festival Partner
Sydney Festival