Interpretations V
Paper (Cellulose)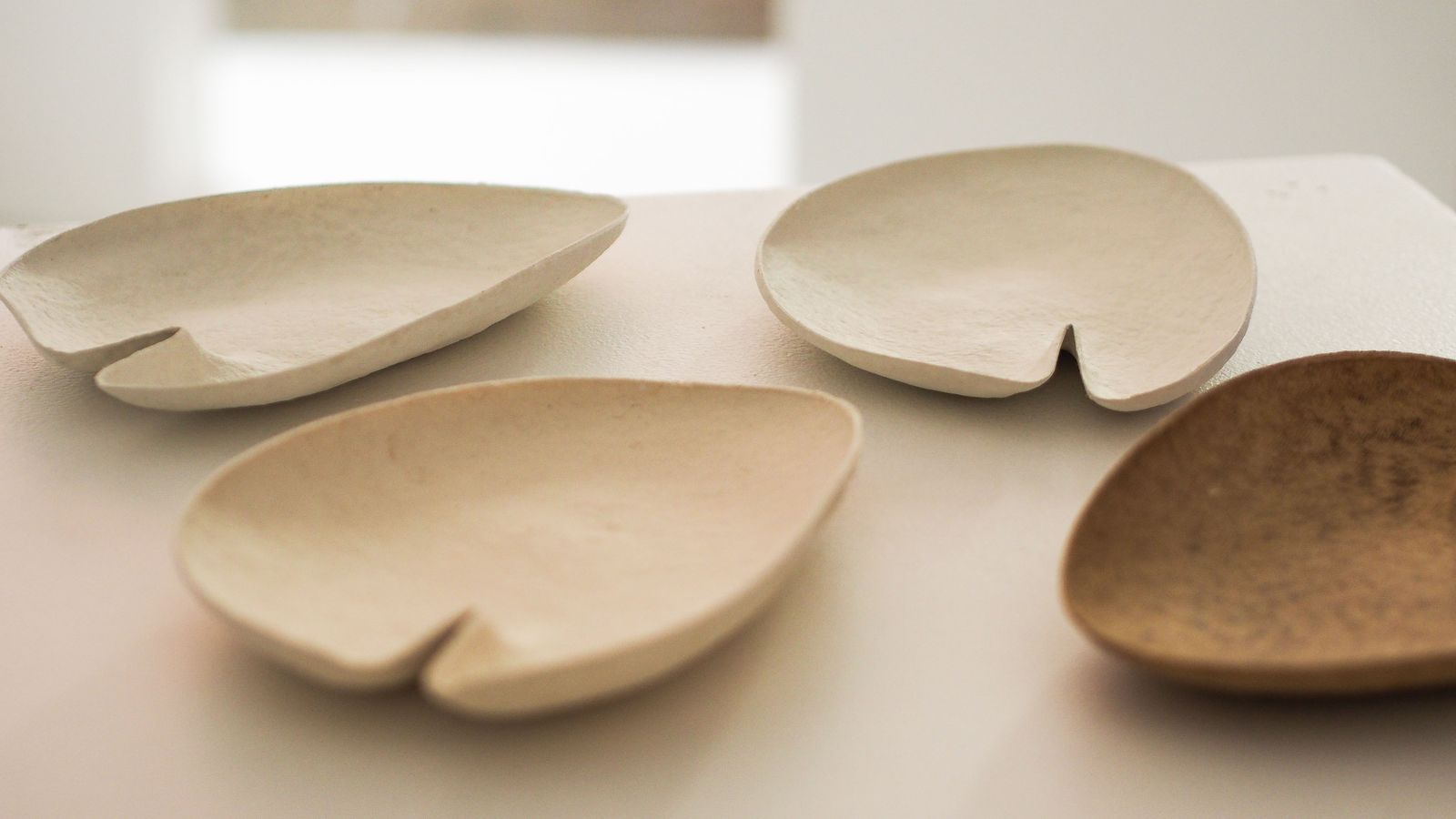 5 April – 23 May
Interpretations is a series of exhibitions curated by industrial designer Andrew Simpson (Vert Design). Each exhibition asks a group of Australian designers to create works using a single material or process. The debut Interpretations exhibition in 2008 featured glass blowing and was so successful that some designs went on to be commercially produced, including Cup and Jug by Andrew Simpson and ATL vase by Trent Jansen. Subsequent installations were themed sheet metal, stone and sand casting. 
Interpretations V explores the material limits of paper (cellulose) – a challenging but incredibly rich material. Each designer has cut, folded, formed, stitched, moulded (as pulp) or laminated paper, transforming an everyday, inexpensive, two-dimensional material into a three-dimensional work of experimental design.
The designers are Elbowrkshp, Tom Fereday, Benja Harney, Tom Skeehan, Andrew Simpson, Harriet Watts and Charles Wilson. 
Interpretations V: Paper (cellulose) was first shown in 2017 at Design Made, a contemporary design event presented by Factory Design District and Authentic Design Alliance.
Explore previous Interpretations exhibitions here.
Explore the exhibition room sheet here
Event
Pulped Fiction: Stories from Interpretations V: Cellulose (paper)
Panel discussion with designers Andrew Simpson, Harriet Watts and Tom Skeehan.
Interpretation is an ongoing series of works and exhibitions held every two years, curated by industrial designer Andrew Simpson. The exhibition brings together Australian designers, urging them to work with a specified material and or process.
Interpretations V explores the material limits of paper (cellulose) – a challenging but incredibly rich material. Each designer has cut, folded, formed, stitched, moulded (as pulp) or laminated paper, transforming an everyday, inexpensive, two-dimensional material into a three-dimensional work of experimental design.
Come and hear designers Harriet Watts, Tom Skeehan and Andrew Simpson talk about their process and work featured in the exhibition.
When: Wednesday 18 April 6-8pm 
Where: Australian Design Centre, 101-115 William St, Darlinghurst
Free event, booking required
Image:
Above: Charles Wilson, Lirio Plates, 2017. Photo: Vert Design
Below: Tom Fereday, Chair Process, 2017. Photo: Courtesy of the artist