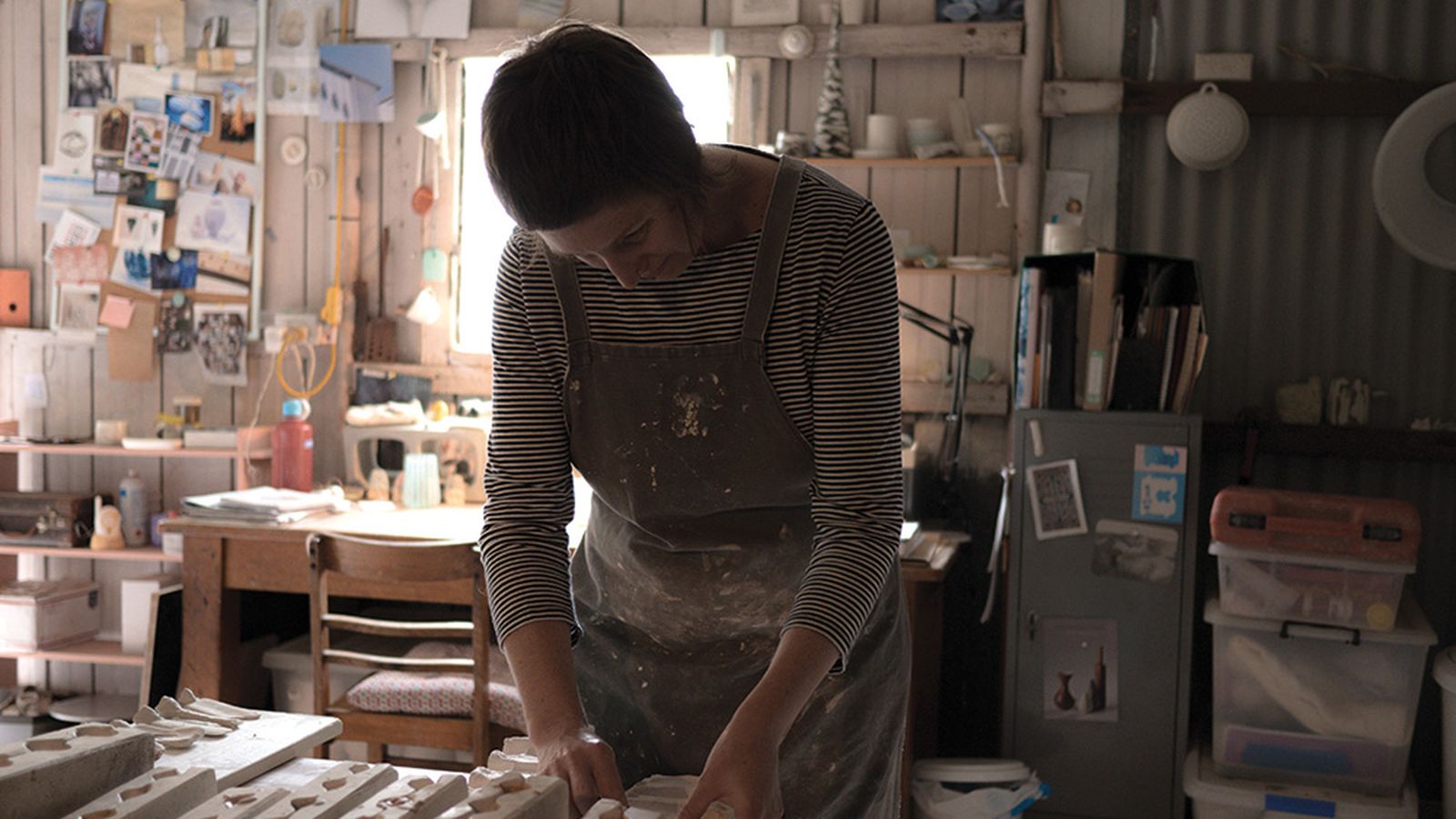 Adelaide-based ceramic artist Honor Freeman is inspired by everyday domesticity in her work. From recreating in clay a lifetime in old, used-up cakes of soap to making Besser Blocks or light switches from the same material, Honor captivates with her faithful reconstructions of the ordinary. An exhibiting artist since she left art school in 2001, Honor has maintained this love of capturing something of the everyday lived experience.
The rhythm of making enables an accomplished artist like Honor 
to find a calm place of flow in her work, evoking a comfortable ease in making 
akin to the domestic comforts of home. An honest and simple beauty comes from using a humble material from the earth and using that to recreate ordinary, everyday objects.
Being lost in the rhythms of making is like the in between spaces of long distance travel. It gives the mind space to dreamthink and for new ideas to percolate.
For Obsessed: Compelled to make, Honor Freeman's work is a ceramic work titled Evaporate.
Explore the Obsessed:Compelled to make website here