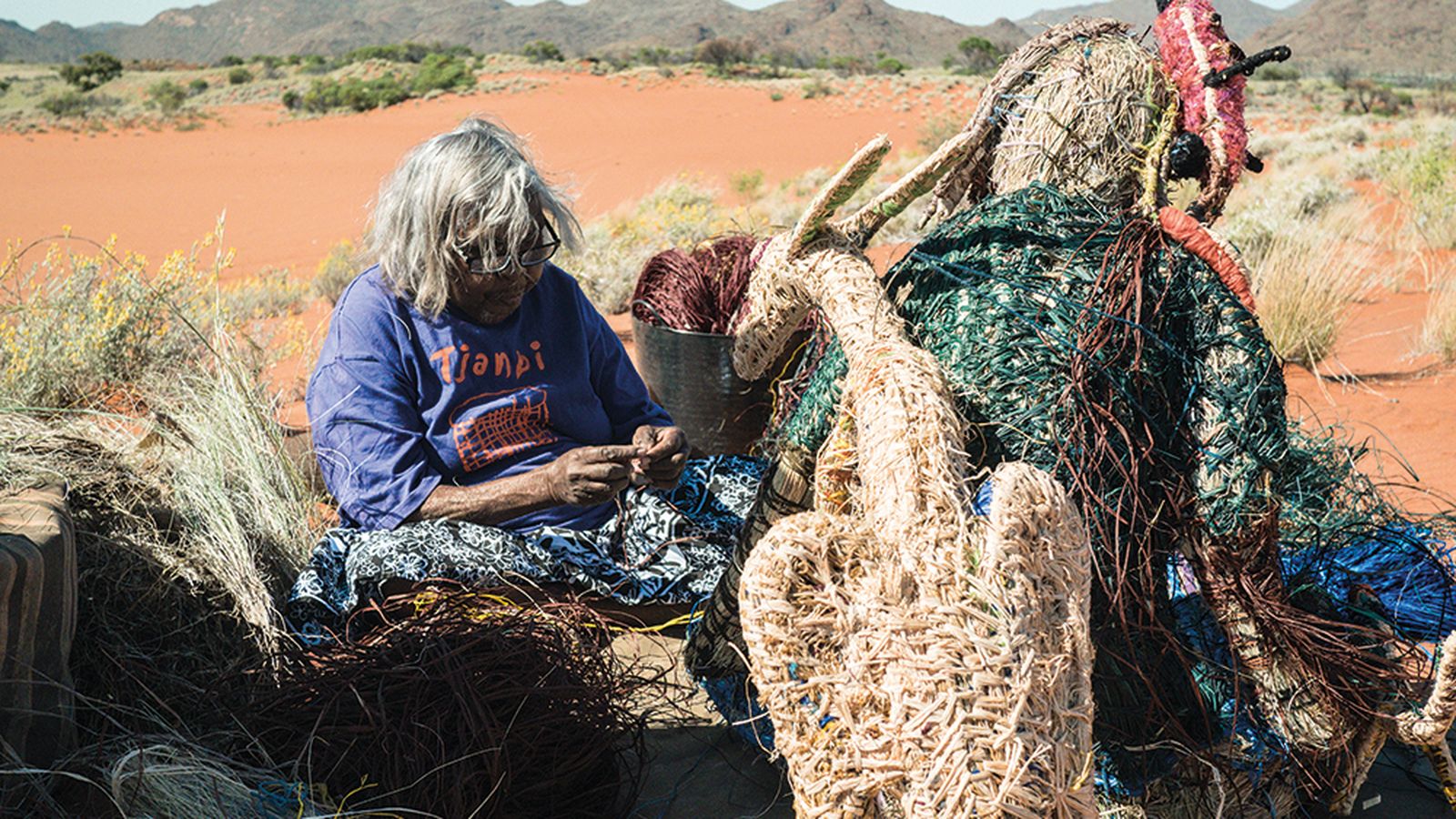 Tjunkaya Tapaya OAM divides her time as an artist painting for Ernabella Arts in the mornings and weaving in the afternoons for Tjanpi Desert Weavers. Tjunkaya is a member of the Pitjantjatjara people. She was born in the desert in the far northwest of South Australia near Attila (Mount Connor). Her mother had walked from Walytjitjata, in the Northern Territory, and arrived at Ernabella Mission at Pukatja shortly after Tjunkaya's birth. Now a senior Anangu woman based at Ernabella in South Australia, Tjunkaya holds senior positions in her community and is a keeper of culture and stories. It is these stories and experiences that she weaves into her work, an important element being to pass on culture and skills to new generations of makers. 
I am weaving animals to be stitched to my self-portrait, like they are pouring out of me. That's how my weaving ideas come, flowing from my hands and body.
For Obsessed: Compelled to make Tjunkaya Tapaya's work is a self-portrait titled Ngayulu Minyma Tjanpinya, I am a Tjanpi Woman.
Explore the Obsessed: Compelled to make website here