Film: Transformative Repair x ADC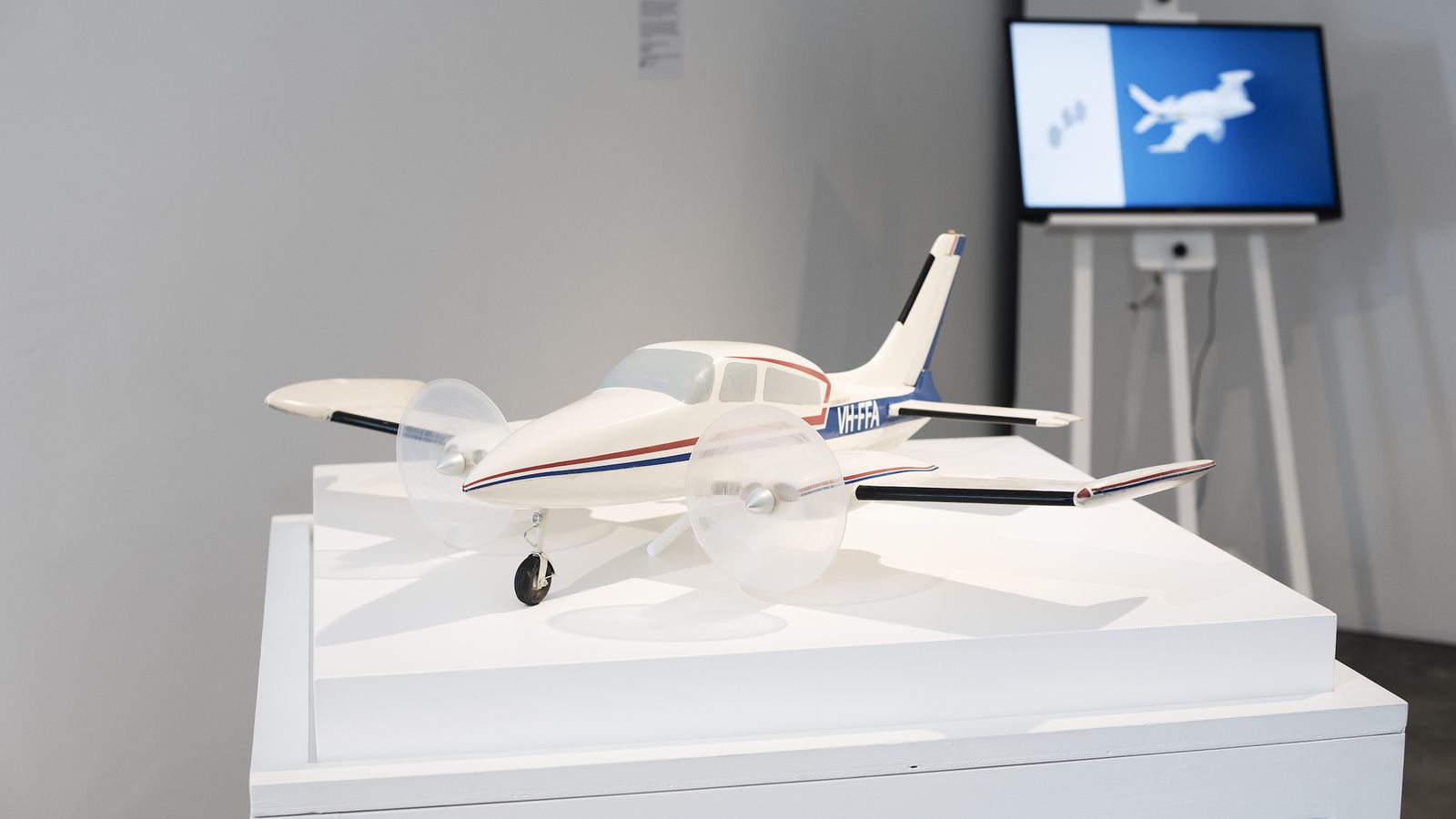 Transformative Repair x ADC
Australian Design Centre joined an Australian Research Council funded project with Dr Guy Keulemans from University of South Australia and Dr Trent Jansen, UNSW to research new models for the sustainable use of materials and products to establish new opportunities for consumers and collectors to thoughtfully repair their broken things. In 2022 the transformed objects were exhibited at Australian Design Centre and a live auction was held to test the market.
On Thursday evening 9 June 2022, Australian Design Centre (ADC) hosted a ground-breaking design event, an auction of creatively repaired broken objects provided by notable climate change activists, creatives and champions of design from Sydney and the Illawarra.
A selection of emerging and leading Australian artists, designers and craftspeople were specially commissioned to reinterpret these objects using innovative approaches to repair and reuse. In partnership with the ADC, the University of South Australia, the University of New South Wales and JamFactory Craft and Design, and funded by the Australian Research Council, this project develops and tests new models for the sustainable use of materials and products, establishing new opportunities for consumers, collectors and the public to thoughtfully and beautifully repair their broken things.
This video documents the thinking and practices that went into creating the event and its works through participant and contributor interviews.
Featuring:
Guy Keulemans
Trent Jansen
Sally Dan-Cuthbert
Liz Williamson
Tulla Carson
Hugo Gruzman
Kyoko Hashimoto
Ebony Fleur
Tim Flannery
Illiam Nargoodah
Yael Stone
David Caon
Humberto Campana
Leonardo Volpi
Adam Goodrum
Bianca Spender
Lucy McRae
Credits:
Lead Investigator: Guy Keulemans
Co-Investigator: Trent Jansen

Partner Investigator (Australian Design Centre): Lisa Cahill
Partner Investigator (Jam Factory): Brian Parkes
Advisory Committee: Liane Rossler, Gay Hawkins and Joanna van der Zanden

Communication Design: Baron Chau
Photography: Traianos Pakioufakis and Carine Thévenau
Music: Oli Chang
Videography: Neil Harvey
Editing: Marcus Piper
Explore the exhibition and auction items Transformative Repair x ADC: Design Auction
The Transformative Repair team acknowledge the First Nations custodians of the lands upon which the project was conducted, including the the Kaurna people of the Adelaide Plains, the Dharawal, Gadigal and Bidjigal of the Eora Nation, the Nyikina of the Kimberleys, the Gabrieliño Tongva of Los Angeles, California and the Coahuiltecan of Austin, Texas
Transformative Repair x ADC is a UniSA led Australian Research Council Linkage Project funded by the Australian Government in collaboration with UNSW Sydney, Australian Design Centre and Jamfactory with the support of Shapiro Auctioneers and Max&You.
Related Projects
Explore Films: Transformative Repair Regional Project
Explore Object Therapy exhibition
Image: Hugo Gruzman × Kyoko Hashimoto, Transformed model Cessna - 310 and NFT. Photo: Carine Thevenau.