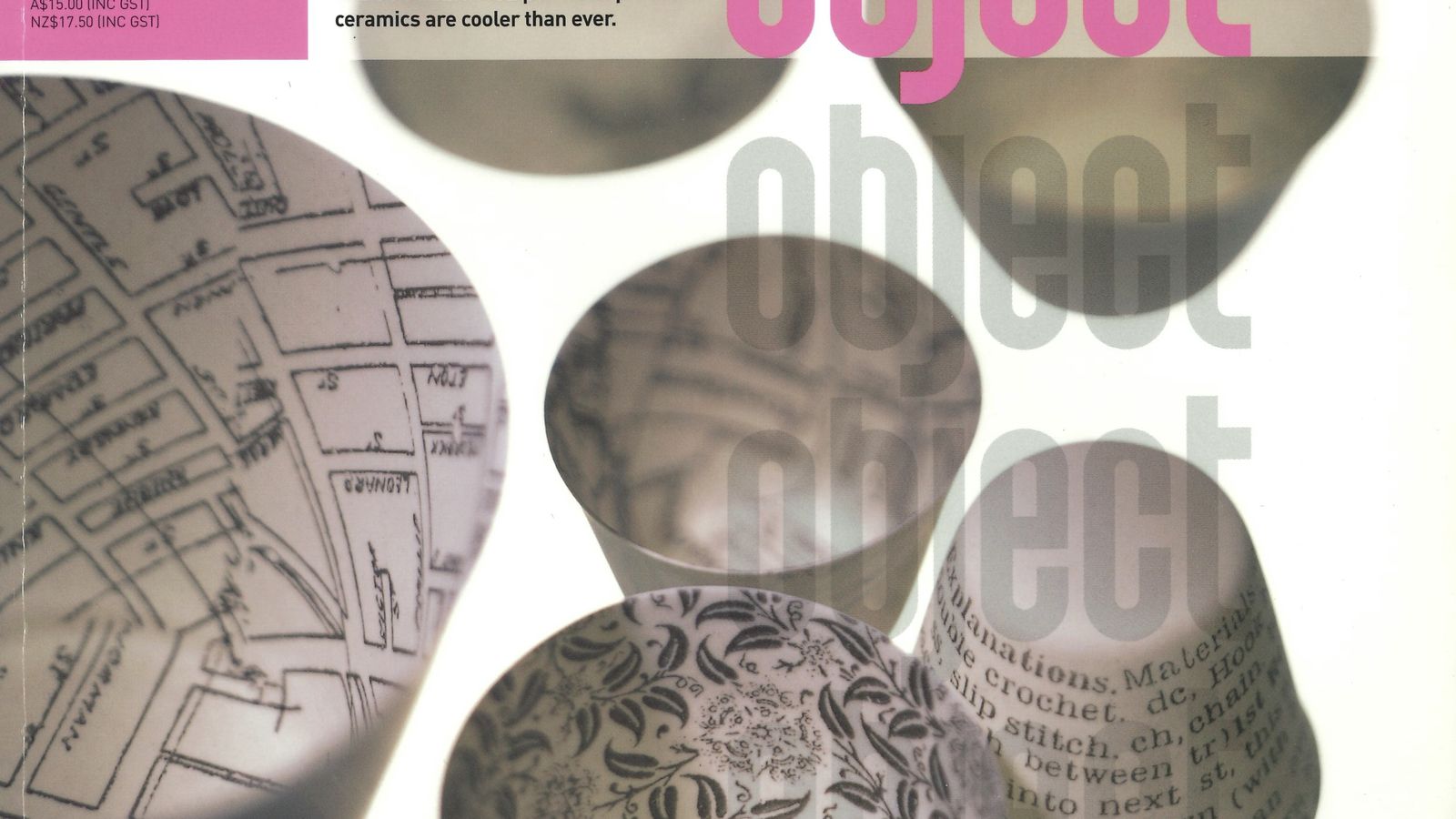 Object magazine offers an insightful perspective on contemporary craft and design in Australia. Published by the Australian Design Centre, Object is a celebration of creativity and making, and a journal of record featuring inspirational objects, works and projects by Australia's most innovative craft and design practitioners. 
OBJECT MAGAZINE ISSUE 48
(Published December 2005 - March 2006) 
Features include: Issue 48: contents page
Feature article: Whiter Than White - Janet DeBoos analyses the passion for whiteness in ceramics the world over and how Les Blakeborough came to develop his 'Southern Ice' clay bodies. p.34.
Feature article: Verbally Adept Furniture - Grant Thompson investigates Tim Larkin's relational furniture in pegboard and stainless steel. p.42. 
Feature article: Lost And Won - Architect Brit Andresen speaks from experience about the rare communicative power that inhabits the jewellery of Barbara Heath. pg.44.
Return to Object Magazine homepage
Image: Object issue 48 cover, features the delicate ceramics of Mel Robson, 2005, Photo: Keith Saunders