Gadigal Mural Exhibition
Object Space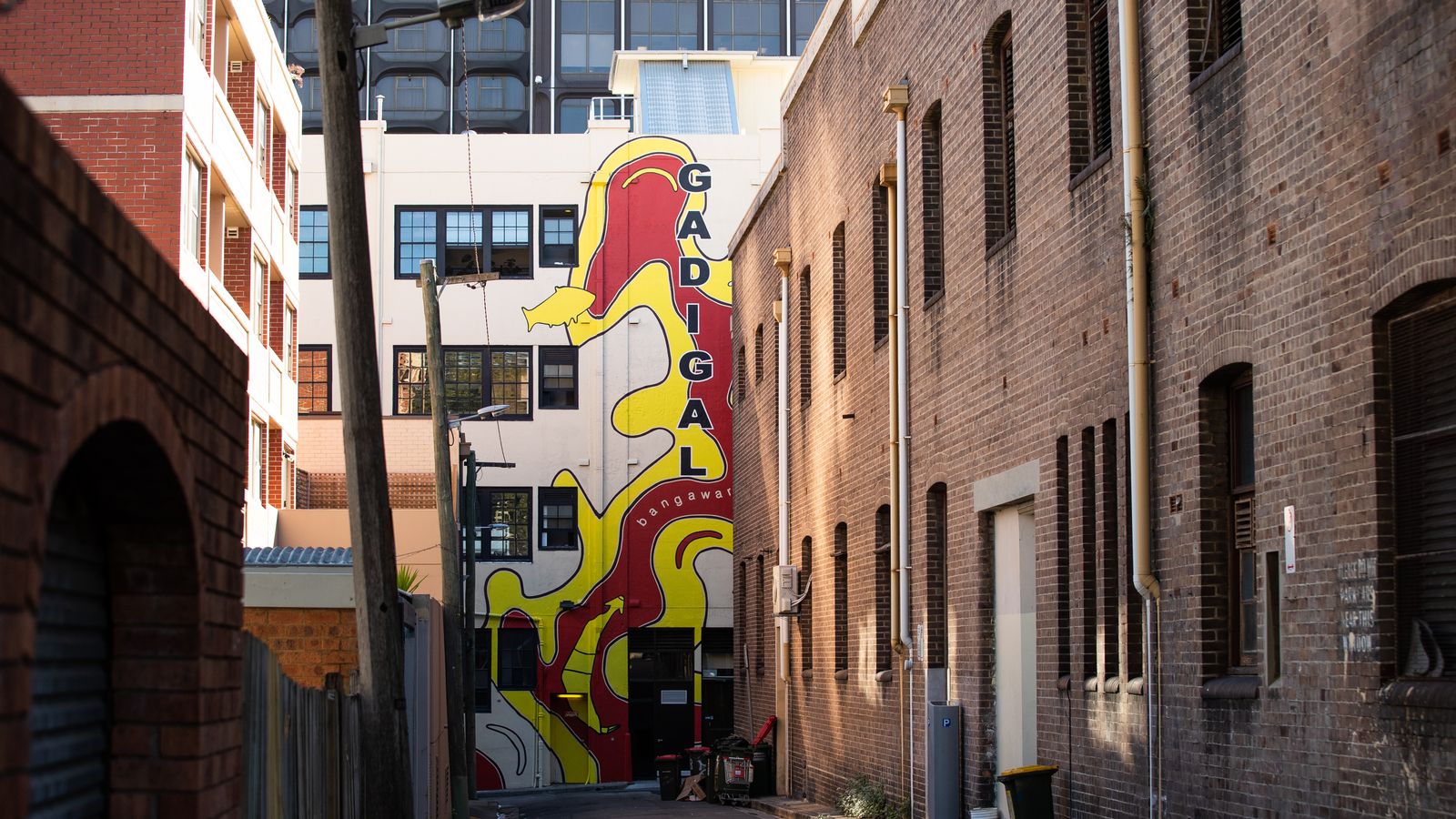 Australian Design Centre plays a critical role in celebrating the work of Australian artists who embrace the highest degree of skill and who continually explore material, process and ideas to advance contemporary craft and design practice.
Object Space is a window gallery located in the window of the Australian Design Centre HQ on William Street in Darlinghurst. The exhibition space has direct street frontage, is accessible to view 24 hours a day and is lit for viewing at night.
2 July - 13 August 2019
On display 2 July - 13 August, 2019 is the exhibition Gadigal Mural, curated by First Nations Creative Producers Dennis Golding. The Gadigal Mural is a new public artwork produced by Australian Design Centre for the City of Sydney's Art and About program.
'Gadigal' acknowledges the traditional custodians of the lands where the mural and Australian Design Centre are located. 
Featuring the words 'bangawarra' meaning 'make' or 'do' in Gadigal language.   
Taking inspiration from rock engravings, historical objects and tools found on local sites, the mural extends knowledge and celebrates Aboriginal culture and Australian Design Centre as a contemporary place of making.
Celebrating NAIDOC 2019 and the United Nations International Year of Indigenous Language. To celebrate the mural project the banner poles along William St from Hyde Park corner to Kings Cross feature the Gadigal Mural. 

The Gadigal Mural is located in Barnett Lane, Darlinghurst.  
Read more about Gadigal Mural here. 
Top Image: Gadigal Mural, Photo: City of Sydney.