Gingham All You've Got
Eloise Rapp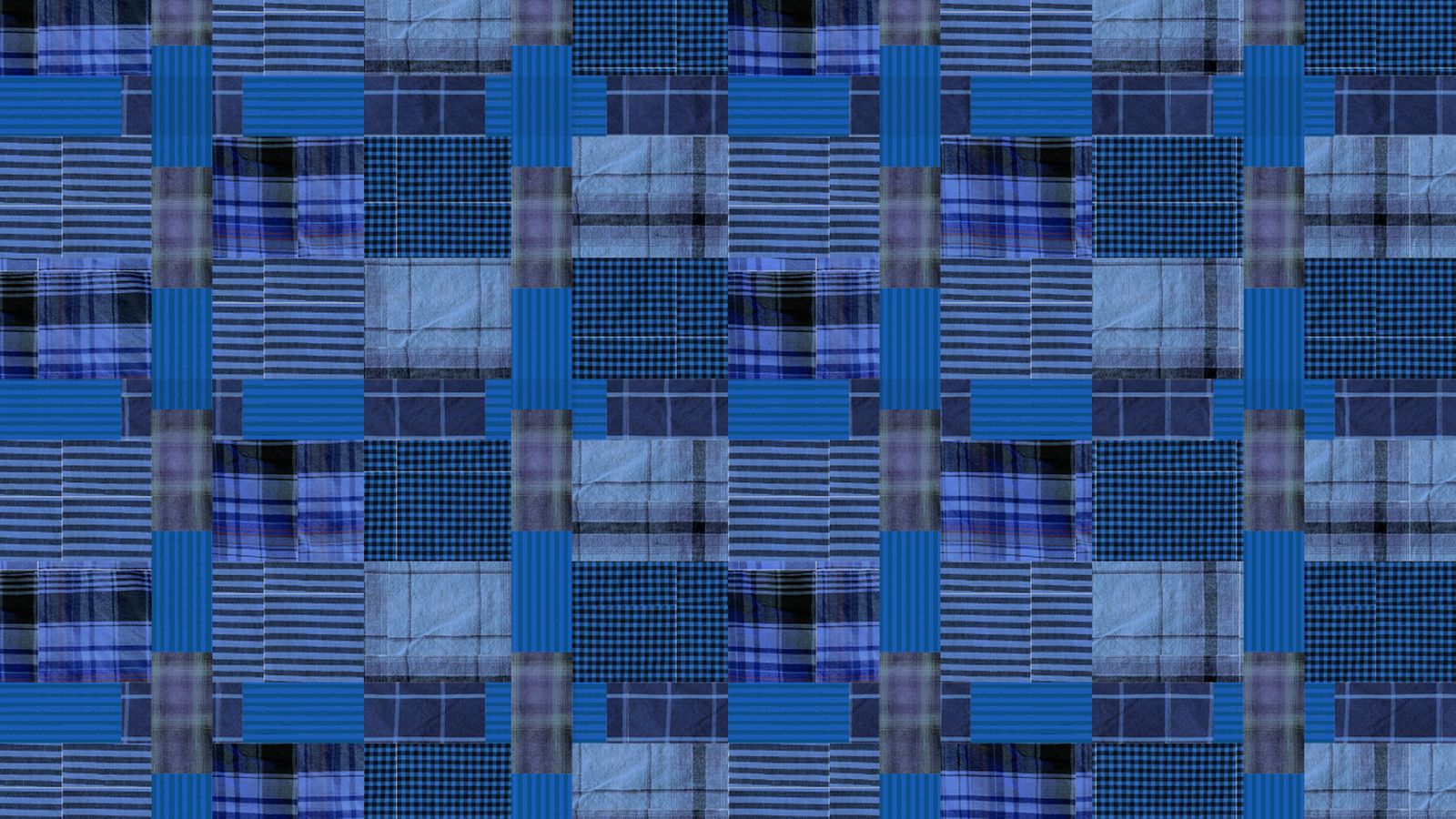 Australian Design Centre plays a critical role in celebrating the work of Australian artists who embrace the highest degree of skill and who continually explore material, process and ideas to advance contemporary craft and design practice.
Object Space is a window gallery located in the window of the ADC Offices on William Street in Darlinghurst. The exhibition space has direct street frontage, is accessible to view 24 hours a day and is lit for viewing at night.
25 March - 13 May
Gingham All You've Got is a textile piece by Eloise Rapp that re-imagines the humble checked work shirt as a textile asset of multiple uses.

Regular cotton business shirts are disassembled, broken down into a series of rectangles and reconstructed in a patched arrangement resembling the original checks and grids of the cloth. These new textile structures re-examine and re-contextualise the original purpose of the shirts. One of the pieces is dyed with natural indigo, a pigment that has long held a relationship with cotton workwear.

The title is both a nod to the universality of gingham, check & plaid and a critique on the urgent need to make use of what we have; to recognise our old textiles as robust materials we must actively care for, repair and re-value. Shirts are Eloise's ideal medium as they are in and of themselves a perfect wearable system – their silhouettes universal and non-gendered, with a versatile fibre structure that allows them to be endlessly remade. They are discarded in abundance and accessible by all.
About Eloise Rapp
Eloise is a textile designer and educator working on Dharug and Gundungurra land in the Blue Mountains. Through her design studio, Push Pull Textiles, she applies the wisdom of traditional textile methods and philosophies to contemporary challenges in design and manufacturing. Working from the principle that any material can be broken down and re-assembled, Push Pull's purpose is to use what is available—rejecting outdated and harmful models of overproduction and instead exploring the potential of what already exists. The results are rich and expressive studies in the transformational quality of hand making
Artist Talk: Gingham All You've Got
Designer, Eloise Rapp, talks us through her exhibition work, Gingham All You've Got, and shares insight into her sustainable design practice, techniques and processes
When: Saturday 17 April, 2:00pm - 3:00pm
Where: ADC
Free event, booking required