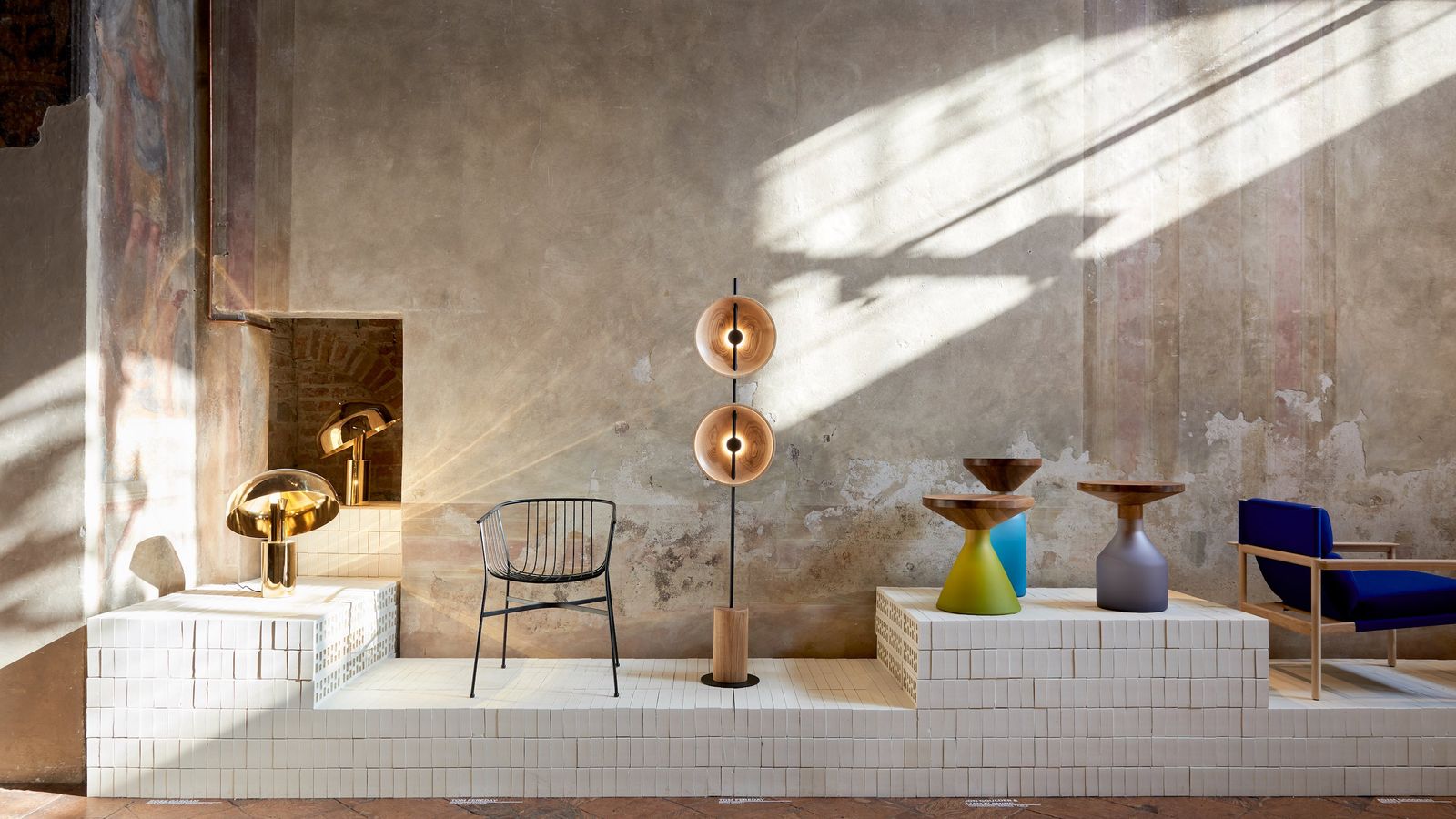 15 June – 9 August

During this year's Milan Design Week LOCAL DESIGN, under the guidance of designer, stylist, creative director and curator Emma Elizabeth, transformed the historic Oratorio della Passione at Piazza Sant'Ambrogio within the 5 Vie district scenography into a strong stylish statement for a range of eleven Australian designers to exhibit the Australian aesthetic.
On returning to Australia LOCAL DESIGN is showcasing LOCAL MILAN within the Australian Design Centre, featuring a mixture of memories and Milano moments, accompanied by sounds by Australian artist Tash Sultana and with the scents of Aesop.
Emma said of her project in an interview with The Design Files: "It's a passion project. I felt Australian design needed to stand tall and proud beside the best in the world."
Designers who are exhibiting works: Emma Elizabeth, Tom Fereday, Adam Goodrum, Charles Wilson, Tom Skeehan, Ross Gardam, Kate Banazi x Ryan McGoldrick, ACV Studio, Jon Goulder, Dowel Jones and Christopher Boots.
LOCAL MILAN is a project by LOCAL DESIGN presented at Australian Design Centre.

LOCAL MILAN in location Oratorio della Passione at Piazza Sant'Ambrogio. Photos by Fiona Susanto. Images courtesy of LOCAL DESIGN.