Series 1 Episode 1: Jeff Mincham
Masters of Craft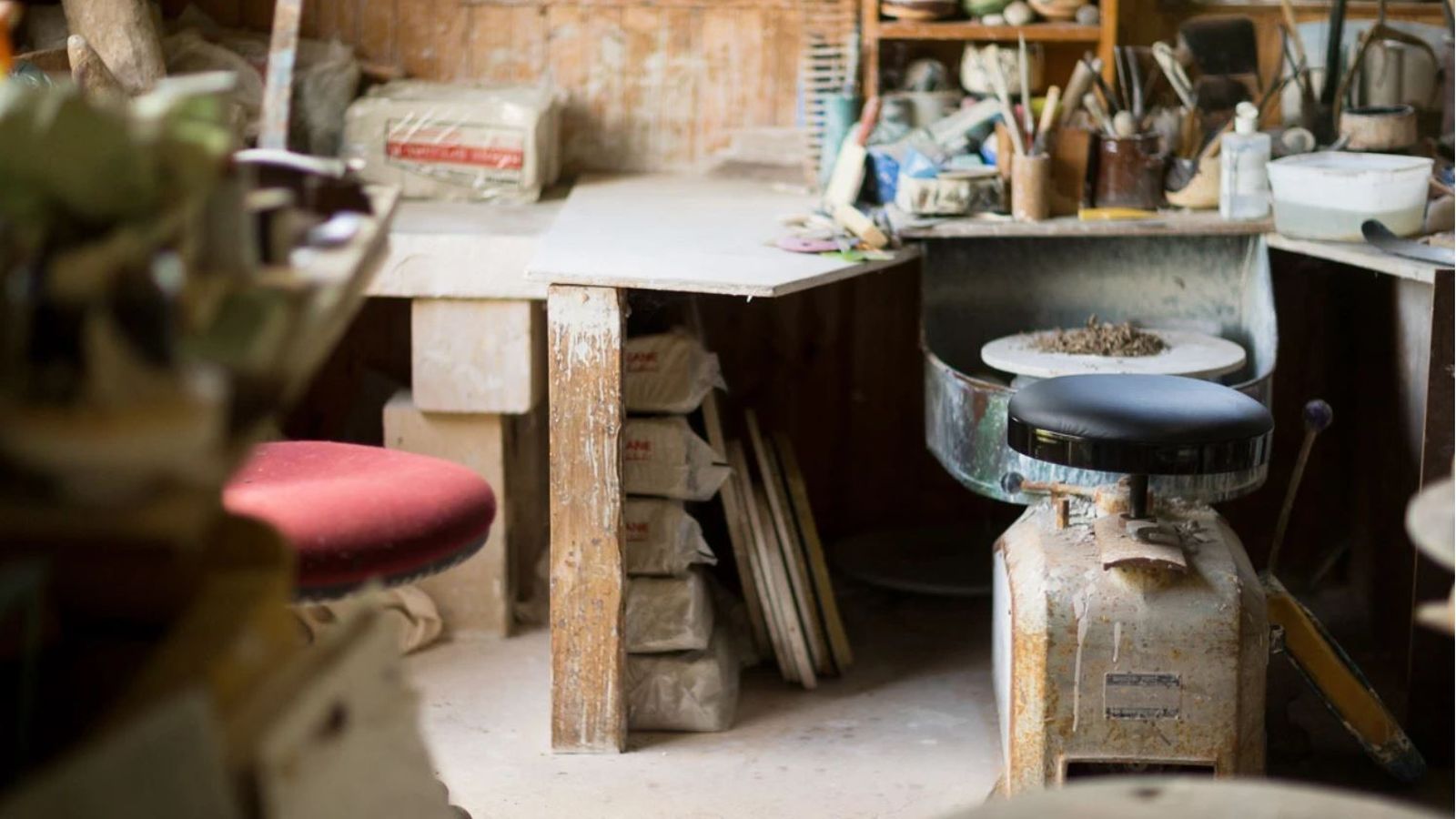 Series 1: Australia's Masters of Craft | Episode 1: Jeff Mincham
Show Notes:
Jeffrey Mincham AM is one of Australia's most prominent ceramic artists. He comes from five generations of farming in South Australia. Jeff broke family tradition to go to art school and work with clay. Like agriculture, he understood it. Hear what it was like to witness the birth of the Australian Crafts Movement, how Jeff deals with success and failure, and his characteristically blunt advice to makers.
Jeff is known for his large, coil built, earthenware vessels. On these vessels are his dramatic, painterly interpretations of the South Australian landscape - the patchwork fields of the Fleurieu Peninsula, the sand dune grasses of the Coorong and the leafy surrounds of the Adelaide Hills.
With over forty years of professional practice, he was awarded an Order of Australia for his services to the visual arts. Jeff's work is held in over one hundred permanent public collections including the National Gallery of Australia.
As a master of Australian craft, Jeff was made a Living Treasure by Australian Design Centre in 2009, and his exhibition toured around Australia from 2009 to 2012. Jeff lives and works on the ancestral lands of the Peramangk and Kaurna people, in the Adelaide Hills of South Australia.
Transcripts:
Word document: Jeff Mincham Series 1 Transcript complete
PDF: Jeff Mincham Series 1 Transcript complete PDF
Guests
Show highlights and takeaways
No tractor for me. [4:50 mins]
Jeff comes from five generations of farming in South Australia. He was the first to break the tradition.
Agriculture. I understood it.  [7:50 mins]
While Jeff never followed in his family's footsteps, he sees his connection to agriculture as ongoing.  After initially studying painting, he discovered ceramics and was overwhelmed. "It was blood and guts and real."
Craft would be your profession. [8:20 mins]
The Australian Crafts Movement was underway when Jeff studied art and teaching. He describes how there was 'no horizon' and the accepted idea was that craft could be your profession.
Artists don't retire. [10:18 mins]
People have often said to Jeff, "Jeff, are you retired?" And his answer to that is, artists don't retire. They just die.
People keep changing their mind. [12: 27 mins]
Jeff is firm about following your own core beliefs and path. He says that if you rely on people telling you what you should be doing, you're not going to last long because people keep changing their mind.
When you get lost, basic skills are your compass. [15:17 mins]
To recover from setbacks, Jeff returns to the basics. For him, it's making Japanese tea bowls. "This is why that good, strong core of basic skills are important when you do get lost. They'll rescue you. They're the compass you can pick up and find your way again.
Dammit, we're fashionable again. Never be fashionable. [17:37 mins]
Jeff has ridden the wave of ceramics being popular, and then for other mediums (hello, glass!) to take the limelight. Many ceramic artists gave up and only ''a core group of us remained.' Sceptical of the current trendiness of ceramics, Jeff says, ''After the last time, I'm very cautious.'
You contribute to your profession. [20:20 mins]
"The growth and success of your profession and the success of others makes the field grow, and expands the opportunities for everybody." This ethos saw Jeff take on management roles in many Australian arts organisations like the JamFactory ceramics workshop and the Helpmann Academy Foundation.
We need powerful advocacy for the arts in Australia. [21:33 mins]
Jeff argues that the arts in Australia are suffering from a lack of strong, powerful advocacy. "We're not playing the politics of the game strongly or determined early enough."
Art is humankind's big idea. [22:40 mins]
For Jeff, arts policy goes deeper, stressing the need to "put ourselves into a deeper frame of mind here, about the genuineness of art to the people of the country of Australia. It's a big big big idea."
Impact of being a Living Treasure: Master of Australian Craft. [24:15 mins]
When the Australian Design Centre recognised Jeff Mincham as a Living Treasure: Master of Australian Craft in 2009, he said it changed him a lot. So much, that he finds it "hard to imagine how the next ten years or so would have evolved without it."