Series 1 Episode 2: Lola Greeno
Masters of Craft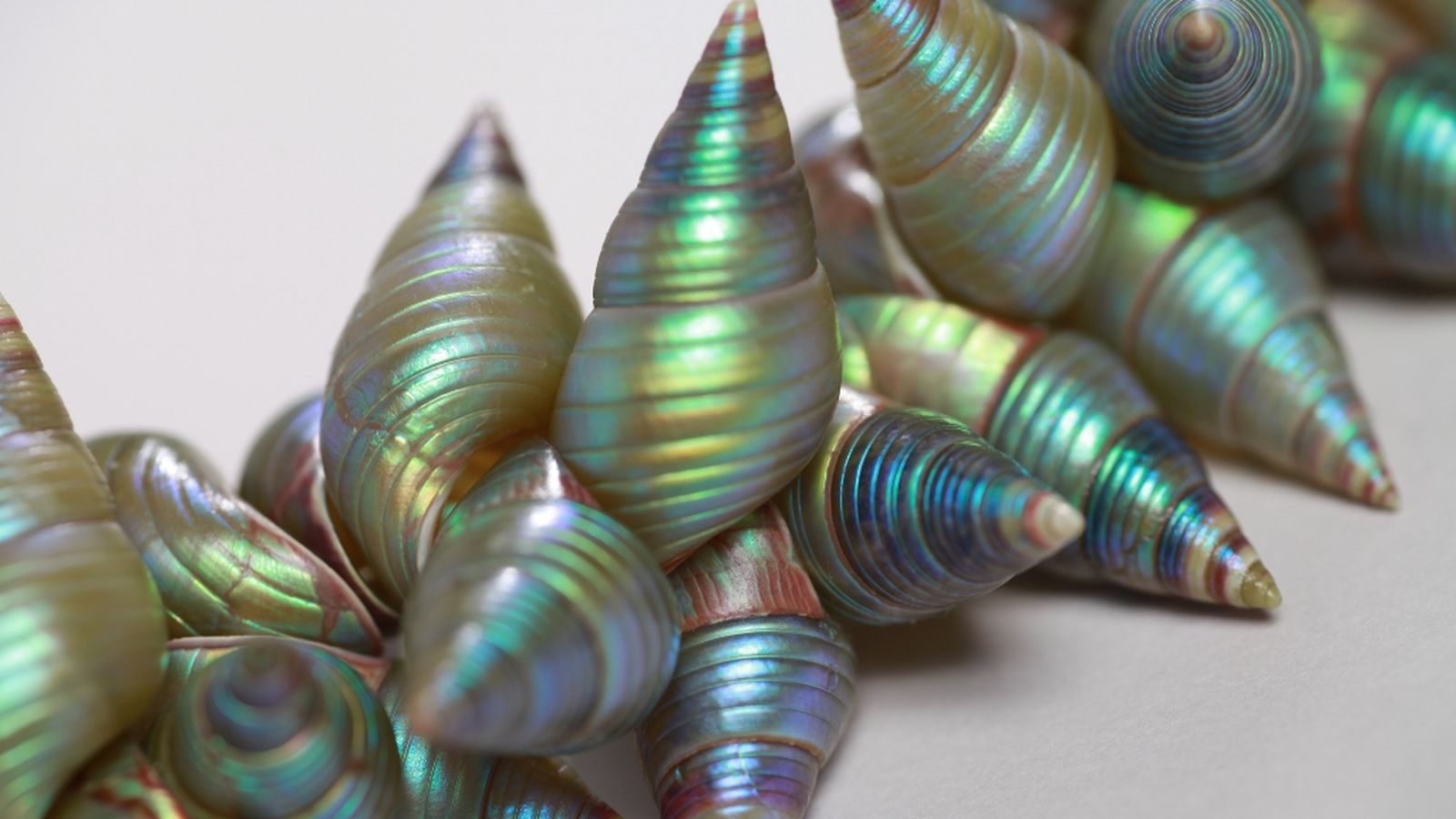 Series 1: Australia's Masters of Craft | Episode 2: Lola Greeno
Show Notes:
Lola Greeno is an award winning Tasmanian Aboriginal shell worker and artist. Lola uses maireener shells, sometimes called rainbow kelp shells to make shell necklaces. It's the oldest continuing cultural practice in Tasmania. Learn about the role of insects in making a traditional shell necklace, how Lola creates for kids as well as adults, and what she wants every Tasmanian Aboriginal woman to know.
The Australian Design Centre recognised Lola Greeno as a Living Treasure: Master of Australian Craft in 2014. She lives and works on Palawa land in the north of Tasmania. Lola Greeno is an elder of the Truwana people from Cape Barren Island.
In this episode, Lola describes a necklace made of cockle shells and shells given to her by a lady at a market stall. You can see this necklace in the Made/Worn exhibition touring Australia until 2023.
Transcripts
Word document: Lola Greeno Series 1 Transcript Complete
PDF: Lola Greeno Series 1 Transcript complete PDF
Guests
Show highlights and takeaways
Ya Pulingina [3:39 mins]
Lola Greeno uses palawa kani language to greet Lisa Cahill. Ya Pulingina means hello, or welcome.
Shell necklace making is unique to Tasmanian Aboriginal women. [4:50 mins]
Shell necklace making is the oldest continuing cultural practice in Tasmania.The traditional necklace was threading the King Maireener shell, the biggest of the species of the Maireener in Tasmania. Lola refers to old images of the tribal men wearing shell necklaces, as well as photos of Fanny Cochrane Smith, the last surviving fluent speaker of any Tasmanian Aboriginal language.
Back six generations [7:36 mins]
Lola remembers her mother's grandmother making shell necklaces, and believes it went back about six generations. Lola learned from her own mother, how to go and pick the Maireeners from the seaweed the traditional way, and to 'rot out' and put them in jars outside, under a tree.
Protecting Maireener shells [9:36 mins]
Lola stresses the importance of not over-collecting the Maireener shells. She always leaves some there for it to re-breed, as they breed over a twelve month cycle that finishes at the end of April.
Mother-daughter patterns [11:57 mins]
Lola's first exhibition was with her mother, in a commerical gallery in Brisbane. She said it was the start of her becoming a maker. "Mum was very excited and she got me excited about us working together." The very first shells she made with her mother were 'mother-daughter patterns'.
Rice, toothy, penguin and gull shells  [14:27 mins]
When Tasmanian Aboriginal women started to use needles to make necklaces, they also experimented using diferent shells - such as the tiny 'rice' shell, the 'toothy' and the 'gull' shell, featured in the Cape Barren Goose necklace that Lola describes. And there's the 'penguin' shell – named not for its colours, but because this shell is in the shape of a penguin.
A funny story about eating echidna [15:53 mins]
Lola shared this story of her as a young kid, living on Cape Barren, Tasmania.
"Apparently my Uncle Ted was one day, had an echidna and he was cleaning it. And so he had it dipped in a bucket and was pulling the fur and the quills out. But I ran in and said to Dad, "Do you know what Uncle Ted's doing?" Dad said, "No, what's he doing?" And I said, "Oh, he's out there cleaning the chook, Dad. But first of all, he's got to take out all the splinters."

Reviving shell necklace making and traditional basket weaving [18:28 mins]
As Program Officer for Aboriginal Arts Tasmania from 2000 to 2013, Lola revived the traditional crafts of shell necklace making and basket weaving. The tayenebe exhibition included baskets and kelp carriers made by more than twenty women aged from 7 to 87 years of age.
Living Treasures put us on the map. [23:42 mins]
Lola says that being recognised as a Living Treasure: Master of Australian Craft by the Australian Design put shell necklace-making "on the map". Local, national and international galleries and museums brought necklaces into their collections, and "it really did open it up to the world." After Lola's Living Treasures exhibition toured nationally, the Queen Victoria Museum and Gallery in Launceston acquired the entire exhibition.
Shell necklace on Parliament House. [24:31 mins]
One of Lola's shell necklaces was projected onto Parliament House in Canberra in the 2021 Enlighten projection festival.
A family story [25:58 mins]
Shell necklace making is a family story, passed down throughTasmanian Aboriginal families. Lola proudly describes her granddaughter leading her first workshop: "I hadn't written anything down for her. And she talked as though I was talking. She was trying to describe the penguin shell. She said, 'If you hold it up in your thumb and your forefinger, it's a shape of a penguin, as though it's walking down the beach. It's not the color of a penguin.' And I thought, Wow, she's just taking this on, you know, oral history. That's the way we're meant to hand it on. And that will be her family story."