Series 1 Episode 6: Les Blakebrough
Masters of Craft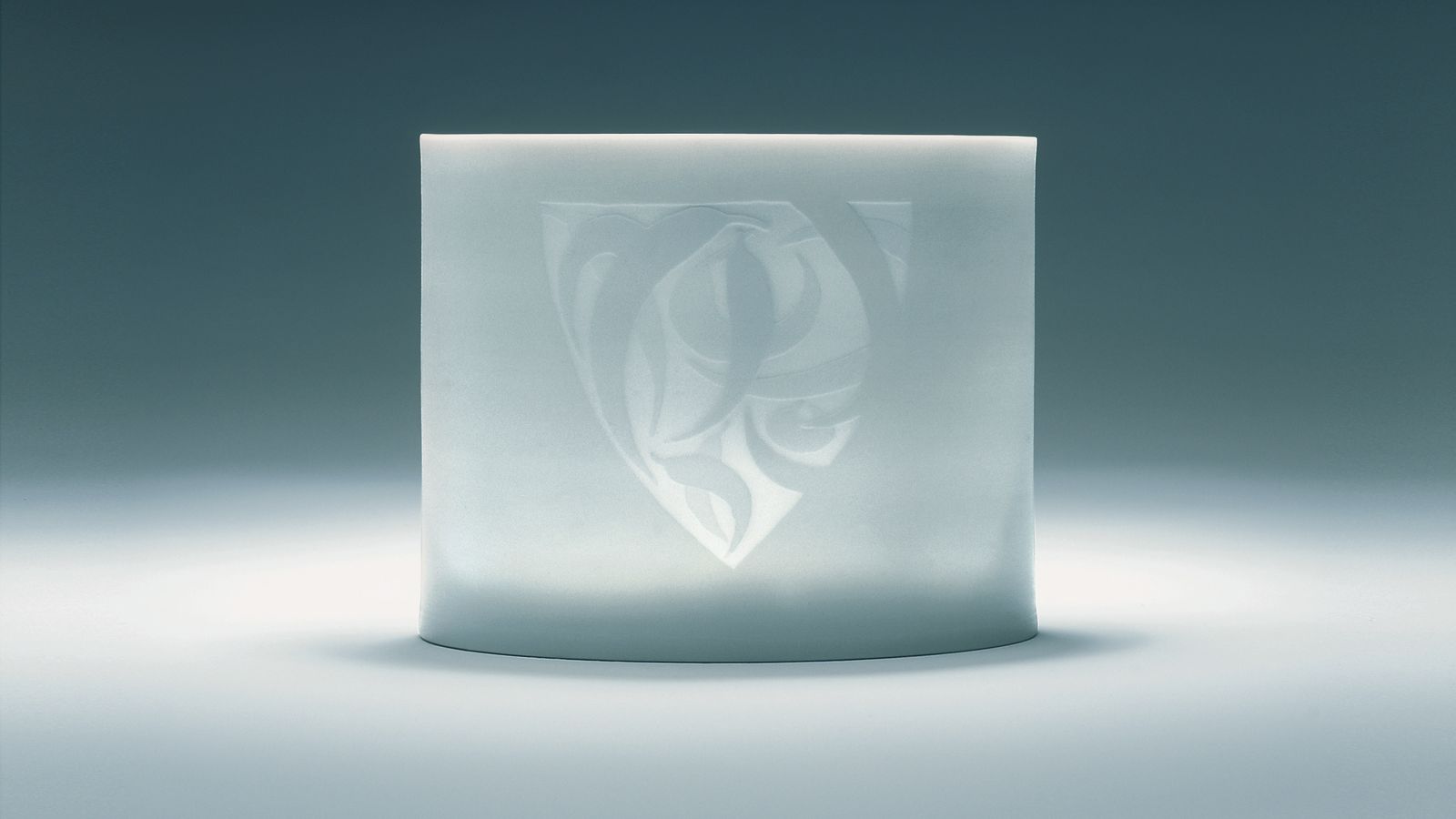 Series 1: Australia's Masters of Craft | Episode 6: Les Blakebrough
Show Notes:
In a career spanning seven decades, Les Blakebrough has become one of Australia's most acclaimed and influential ceramic artists.
The ceramics of Les Blakebrough range from earthy functional ware to more delicate forms, made with the Southern Ice Porcelain - a material described as having 'the whiteness of snow and translucent of ice."
In fact, he used Southern Ice Porcelain to make Tasmania's wedding gift to Mary Donaldson and Crown Prince Frederik of Denmark.
The Australia Design Centre made Les Blakebrough its very first Living Treasure: Master of Australian Craft in 2004.  His Living Treasures exhibition toured nationally until 2007.
In this episode, you'll hear about Les' experiments in the early days, why he went from ceramics maker to porcelain producer, and how Australia's first national craft association was founded.
Les Blakebrough lives on Dharawal Country in the Illawarra region of NSW.
Transcripts
Word document: Les Blakebrough Object podcast transcript
PDF: Les Blakebrough Object podcast transcript
Guests
Grace Cochrane AM is a writer, curator and historian.
Ben Richardson is a ceramics artist and runs Ridgeline Pottery Tasmania. He studied under Les, taught alongside him and was a co-researcher on Southern Ice Porcelain.
Anne Ferran is one of Australia's leading photographic artists. Anne is also Les Blakebrough's partner.
Show highlights and takeaways
Studying under the Australian 'masters' of ceramics – Peter Rushforth and Mollie Douglas [5:30 mins]
Les Blakebrough went to art school at East Sydney Technical College to study painting, in the 1950s. He says, "I wanted to be a painter and sadly, I was in love with the idea of being a painter. It didn't gel." Les made the fortuitous switch to ceramics, at a time when iconic teachers led the department. Peter Rushforth (1920–2015) was a master potter largely responsible for introducing ancient Japanese ceramic traditions to Australia. Mollie Douglas (1920 – 2011) was a founding member of the Potters' Society of New South Wales, along with Peter Rushforth.
Early experiments with Col Levy [6:45 mins]
Les met Col Levy at art school. Col had originally trained as a manual arts teacher, and studied pottery at East Sydney Technical College (now the National Art School) in Sydney in 1956. Les says, "There was a kind of chemistry that was involved that Col Levy introduced me to, and we had a collaboration going. We were desperately trying to make high temperature, stoneware and porcelain and Levy and I would sort of do these experiments, trying to make reduced glazes. And the kilns weren't set up to do it. "

Inventing an Australian-made, exportable porcelain [11:00 mins]
Through the 1970s and 1980s, Les felt the white clay he was using "never quite came up to the mark."
He wanted a clay you could knead, throw well, and handle easily. Most of all, Les wanted it "very white. I wanted it to be whiter than anything else."
The name Southern Ice was used because Les wanted to give it a name that located it in the part of the world where he and his team created it. Southern Ice is still made in Australia today, by Clayworks pottery in Melbourne.
Cybelle Blakebrough and Sage Ceramics [13:48 mins]
Les Blakebrough's daughter has followed in her father's footsteps and created handmade, high end porcelain tableware from Southern ice porcelain, in her business Sage Ceramics.
No longer making [13:58 mins]
Les is saddened by the fact that he no longer makes ceramics. With black humour, he says, "I had a go at making some things a little while ago and I was so frustrated and upset. I couldn't really do what I used to do. I thought, this is silly. I'm making fake Blakebroughs." Les says, "I miss it a lot. It's what goes hand in hand with being bloody ninety-one."
Living Treasures impact  [20:40 mins]
Being made the first Living Treasure: Master of Australian Craft in 2004 was life-changing for Les. He says he is eternally grateful.
Meeting his partner, Anne Ferran through Living Treasures [21:10 mins]
Being made a Living Treasure impacted Les' life in unexpected ways too. At a dinner in Sydney, Les Blakebrough met his partner Anne Ferran and they have been together for over fifteen years.