Promoting a Criticality of Design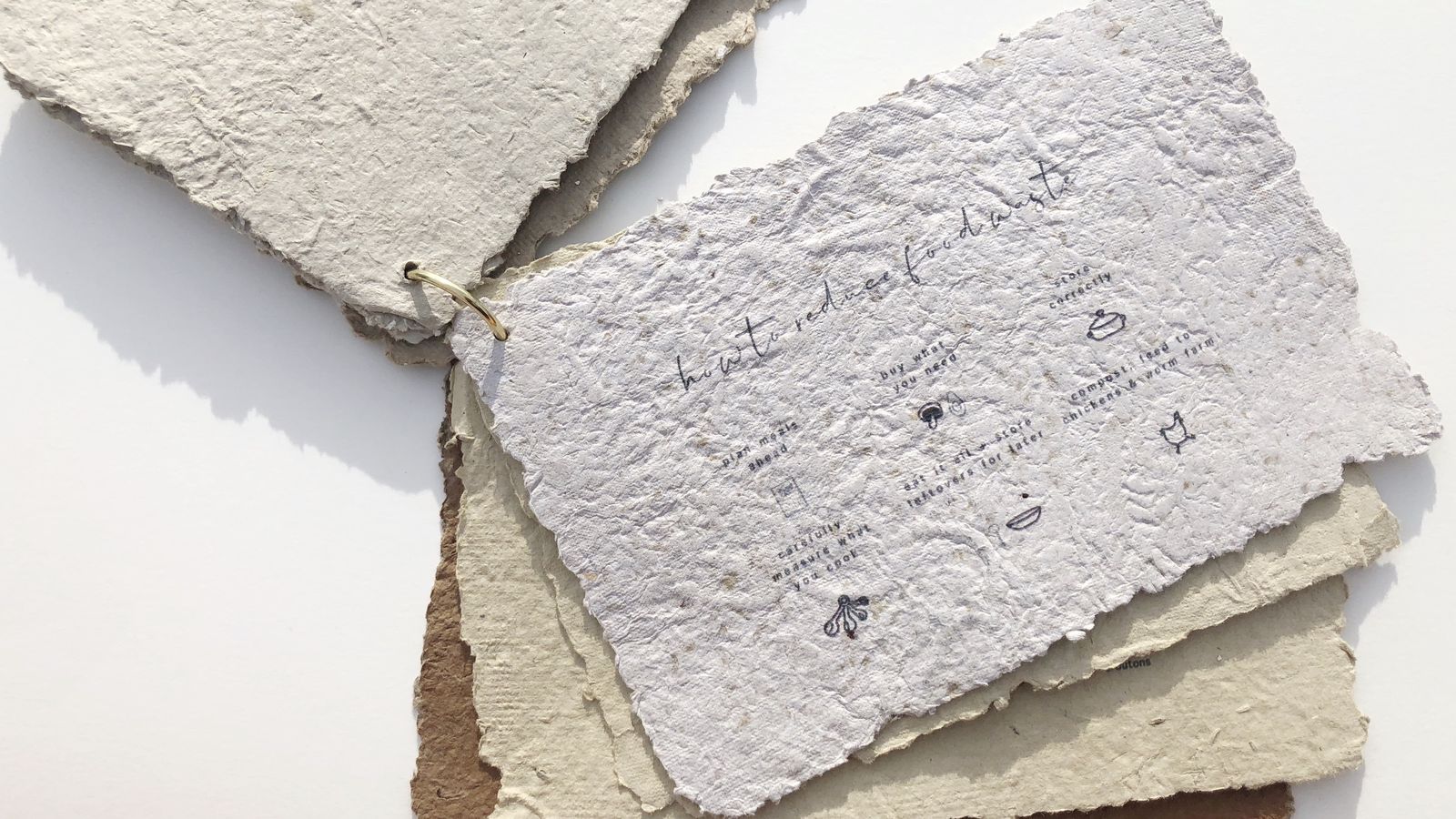 In 1998, the Australian Design Centre (known then as Object) made two significant shifts. The first was quite literally to a new home in Customs House at Circular Quay. The second was arguably more tectonic. Launching the new venue with the landmark exhibition SIT UP! 100 Masterpieces from the Vitra Design Museum, ADC announced a move towards an exhibition program that would engage not only with innovative craft and design practices, but also its critical reception and place outside traditional gallery spaces – from domestic interiors to retail and exhibition design.
Featured as part of the 1999 Sydney Festival, with support from the Art Gallery of Western Australia and the City of Sydney, SIT UP! drew huge audiences and laid the groundwork for changes in the way audiences would come to understand design and its place within a gallery setting.
In 1999, Steven Pozel replaced Noel Frankham as Director of ADC, and in early 2000 he appointed Brian Parkes as Associate Director—Programs. Together, Pozel and Parkes continued to push discussions around contemporary design practice and its reception. One trend they were quick to notice in their research were the ways in which design retailers were becoming increasingly savvy in presenting their work. This shift towards contextual and immersive displays was reflected elsewhere in international exhibitions such as British curator Lesley Jackson's touring show Home Sweet Home at Customs House in 2002.
Pozel and Parkes' exhibition Interiors, in 2001, set out to blur the edges of these new movements in retail and exhibition design using two different exhibition models.—Ensembles and Rooms. In Ensembles, curated 'décor' presented pieces of furniture that were complemented by wall hangings and vessels, all by Australian artists, designers and craftspeople. The five additional Rooms were distinct and separate spaces, each a personalised and provocative response from a different individual or collaboration. These concepts ranged from Ute Rose's collection of local and international furniture pieces to a collection of Gene Sherman's wearables.
Later that same year, ADC presented Akira Isogawa. Curated by Brian Parkes for Sydney Festival, this eponymous exhibition again broke new ground by focusing on the process of design and not simply the finished pieces. It included garment patterns and in-progress pieces alongside finished goods, together with a video catwalk.
Akira Isogawa was the first of what would become an informal series of exhibitions that focused on exceptional people within the Australian design industry. In 2002/2003, Parkes curated Dinosaur Designs, inspired by the seasonal nature of the Australian homeware and jewellery designers collections. Looking at process, production, even the history of a bangle, the objects were displayed thematically to help tell the story of Dinosaur Designs, their history and continuing handmade practice. The show later toured through South-East Asia and while it attracted some controversy in Australia for its focus on commercial design, the exhibition, like those before it, necessarily encouraged a discussion and understanding about the importance of showcasing production design.
In 2006, Pozel curated Frost*bite at the Sydney Opera House, a major survey of the last decade of work by graphic designer Vince Frost and his studio. Frost designed the exhibition to specifically captivate the audience. Known and respected for his typography, Frost plastered the walls in letters, propping significant works against the wall to provide them with some dimensionality. Other elements were positioned in the centre of the space, including screens and tactile pieces that curious audience members could interact with.
This was the first time that ADC had put on a graphic design exhibition celebrating the work of a single practitioner at that scale, and the scale and style of the exhibition was certainly at the vanguard of exhibiting movements at that time.
As a series, each of these three exhibitions worked to push the boundaries of how designers can be celebrated in new, engaging and critical ways.
Frost*bite was the second time ADC had moved its exhibition program out of the gallery and into the Opera House. In 2004, again in partnership with Sydney Festival, ADC presented Sydney Style, which presented the work of a dozen local designers and design collectives to a wider audience of local, interstate and international visitors. The exhibition space was designed to animate the objects in a thoughtful and accessible way for a wide, non-specialist audience that would engage visitors with the vibrancy of Australian design.
In 2004, Pozel and Parkes surveyed 12 designers and design companies for Sydney Style at the Sydney Opera House, an exploration of ways to combine exhibition design with the success of retail environments. This smaller exhibition would prove a prototype for the hugely ambitious Freestyle: New Australian Design for Living that followed in 2006. Collaborating with the Melbourne Museum, where it was first exhibited, Freestyle was, at its time, the largest design exhibition of its type ever shown in Australia. It was so large it was shown across two venues in Sydney – ADC at St Margaret's and the National Art School. Drawing on works from 40 different designers and practices, the exhibition, which was curated by Parkes and Annabel Moir, focused largely on objects for the body or home and included work from fashion designers and Indigenous artists as well as jewellery and homewares. Not just an exhibition of the most prominent Australian designers, Freestyle focused on the most interesting and most current design - nearly all the objects exhibited were within a year or two of production. The exhibition, which was shown around the country at major venues including the Art Gallery of South Australia, later toured in its entirety to the Milan Triennale Museum in Italy.
HYPERCLAY: Contemporary Ceramics opened at ADC (as Object Gallery at St Margaret's) in 2011 and took the traditional exhibition focus on a medium, in this instance clay, but again sought to display more than just the finished object. HYPERCLAY uncovered the people and processes involved in these ground-breaking works, which combined delicate, traditionally inspired pieces with digital technology, projection and even a prototype 3D ceramic printer. Extensive digital documentation was also created for the first time, with films and a dedicated exhibition app opening up the work to thousands more around the world.
In CUSP: Designing into the Next Decade, touring 2013-2016, ADC looked literally to the future. The exhibition surveyed the work of 12 designers working across a range of disciplines including data visualisation, fashion, architecture and social robotics to imagine what the future of design might look like and how it might continue to impact our lives. Another exhibition exploring the potential of new technologies, Shapeshifters: 3D Printing the Future, a joint exhibition presentation between ADC and the Western Plains Cultural Centre, opened in 2016 and toured until 2018.
2015 was a landmark year for ADC, which celebrated its 50 year anniversary with a new location in William Street, Darlinghurst. Australian Design Honours was launched to celebrate the ADC's 50th anniversary that showcased Australia's design icons. The inaugural recipients of Australian Design Honours formed the founding membership that has been extended over the ensuing years.
In 2016, Lisa Cahill was appointed as CEO and Artistic Director of Australian Design Centre, leading programming with a strong focus on the re-emergence of the handmade in contemporary design and craft practice, and a commitment to finding new audiences for Australian design and craft. Within the first year of Lisa's leadership, ADC launched two initiatives to create markets for local makers: ADC reopened Object Shop, a retail space within the gallery for local makers to sell their work and ADC held the first of its outdoor Makers Markets in Palmer Street adjacent to the gallery.
The following year, Lisa Cahill with Creative Strategy Associate Penny Craswell, launched Sydney Craft Week, a city-wide festival celebrating the beauty of the handmade. The first year in 2017 was welcomed by the craft community and the festival has become an annual fixture in Sydney's cultural calendar, with the program publish online and in a print program. In 2018, Sydney Craft Week was awarded a festivals grant by the City of Sydney.
ADC continues to promote an awareness of design criticality and the evolving nature of design in the world around us. In 2018, Obsessed: Compelled to make was a major exhibition curated by Lisa Cahill and Penny Craswell that explores the act of making through the framework of obsession – how it consumes us, carrying us along in its wake, colouring every aspect of our lives. Artists in the exhibition are Gabriella Bisetto, Lorraine Connelly-Northey,  Honor Freeman, Jon Goulder, 
Kath Inglis,
 Laura McCusker,
 Elliat Rich and James B Young (Elbowrkshp), 
Kate Rohde,
 Oliver Smith, Vipoo Srivilasa, Tjunkaya Tapaya, Louise Weaver and Liz Williamson. Currently on tour to 12 venues, the exhibition includes 14 short films and a full-length catalogue.
What many of these exhibitions represent is an ongoing understanding of the handmade as a pivotal component of design, even as our understanding of it continues to evolve to incorporate technology, biology, fashion and much, much more. Critically though, it demonstrates ADC's commitment to the ongoing conversations and debates about the importance of design and its many varied applications in our lives.
Image: Designing Bright Futures, Matilda Roberts, Life After Waste, Homemade paper embossed, 2018.