There is always something going on at ADC, pop in to get inspired soon. Follow our pages on Instagram, Facebook and Twitter to keep up to date.
Free gallery tours
Make the most of your trip to the Australian Design Centre with our free daily exhibition tours. Our friendly gallery staff will introduce you to our current exhibitions, gallery space and Object Shop.
Find out what's on here

Gallery Tour Times
Tuesdays, 2.30pm
Wednesdays, 11.30am
Thursdays, 2.30pm
Fridays, 11.30am
Saturdays, 11.30 and 2.30pm
Call on us on 9361 4555 to make a booking or register at the front desk 10mins prior to tour time. 
Events
Design Isolate Exhibition
Design Isolate is an Australian Design Centre initiative to show how creative thought can help lead the way for change.  Over 60 designers/creative thinkers have captured their thoughts in sketches, diagrams, drawings, text or collage on Covid-19, isolation, what 'a new normal' in Australia might look like, how they are affected and how design might contribute to recovery post-pandemic.
When: Thursday 26 November – Wednesday 27 January
Where: ADC
Isolate Make | Creative Resilience in a Pandemic Exhibition
In response to Covid-19, Australian Design Centre invited 10 makers to participate in a new project called Isolate Make | Creative Resilience in a Pandemic. Working across a diversity of practice, these local makers share their process and final works made during Covid-19.
When: Thursday 26 November – Wednesday 27 January
Where: ADC
Object Shop Christmas Shopping Night
Join us on Wednesday 2 December, 5 -8pm for our annual Christmas Shopping event. Find unique, handmade gifts for all of your family and friends in a relaxed atmosphere. ADC Friends receive 15% discount for this one night in-store only with free gift wrapping. We're keep things Covid-safe and asking you to please register so we know that you are coming. 
When: Wednesday 2 December 5 - 8pm
Where: Australian Design Centre, retail space in the lower gallery.
Free. RSVP here. 
Creative Journaling Workshop
Make 2021 the year you'll start a journal! Having a regular practice of keeping a diary or journal is good for mental health and for stimulating our inherent creativity. Join designer and educator Melinda Young in a creative journaling workshop and learn how to make a start on your own creative journal.
When: Thursday 14 January, 9.30am - 12:30pm & 2:00pm - 5:00pm
Where: ADC
Ticketed event, bookings required
Creativity During Covid Panel Discussion
A panel of designers and curators involved in the Design Isolate exhibition and museum collecting will talk about their experiences during Covid-19.  How has the pandemic affected their practice? Was it a fertile time for creativity? How do they make sense of a new normal? What can we learn from this experience and how can we capture these defining moments?  Come along and share your own stories about you creative Covid experience and hear how our panellists navigated the pandemic.
When: Thursday 14 January, 6:30pm - 8:00pm
Where: ADC 
Ticketed event, bookings required 

Isolate Make Artists Talk
Take a guided tour and talk with the artists of Isolate Make | Creative Resilience in a Pandemic. The artists will discuss their diversity of practice, techniques and process, sharing insight into their exhibited works. This conversation will uncover the challenges they faced during isolation, their conceptual wins and the creative resilience they've relied during these traumatic times.
When: Saturday 16 January, 11:00am - 1:00pm & 2:00pm - 4:00pm
Where: ADC
Ticketed event, bookings required
Making with Paper Workshop
Join paper engineer and Isolate Make artist Benja Harney for a creative paper construction workshop with a focus on techniques you can take home. As a professional creative, artist and educator, over the last 12 years Benja has led his Sydney-based studio, Paperform, to develop a body of work that pushes the possibilities of the paper medium.
Pop-up books, paper sculpture, installation, illustration, packaging, fine art, fashion, animation, set design – Benja makes anything and everything possible within this endlessly inventive material.
When: Wednesday 20 January, 1:00pm - 4:00pm
Where: ADC
Ticketed event, bookings required
Making with Clay Workshop
Take some time for yourself in a relaxed clay making workshop led by Isolate Make artist and ceramicist, Glenn Barkley. This workshop will focus on ceramic techniques and processes with an experimental flair. Glenn is an artist, writer, curator, and gardener based in Sydney and Berry NSW, Australia. His work operates in the space between these interests drawing upon the history of ceramics, popular song, the garden and conversations about art and the internet. 
When: Thursday 21 January, 1:00pm - 4:00pm
Where: ADC
Ticketed event, bookings required
ADC Makers Market - The Sydney Festival Edition
Australian Design Centre presents the Sydney Festival Edition of its popular curated Makers Market, featuring handmade and collectible craft and design including jewellery, ceramics, textiles, fashion and homewares. Outdoors in Palmer Street, get amongst the Sydney Festival buzz and support Sydney's craftspeople and designers.
When: Saturday 23 January, 10:00am-4:00pm
Where: 113 - 115 William Street, Darlinghurst
Free: no bookings required
Follow our social media for more details on makers and Covid safe practices. 
Image: Paulo do Prado, Design Isolate journal page, 2020. Photo: Courtesy of the artist.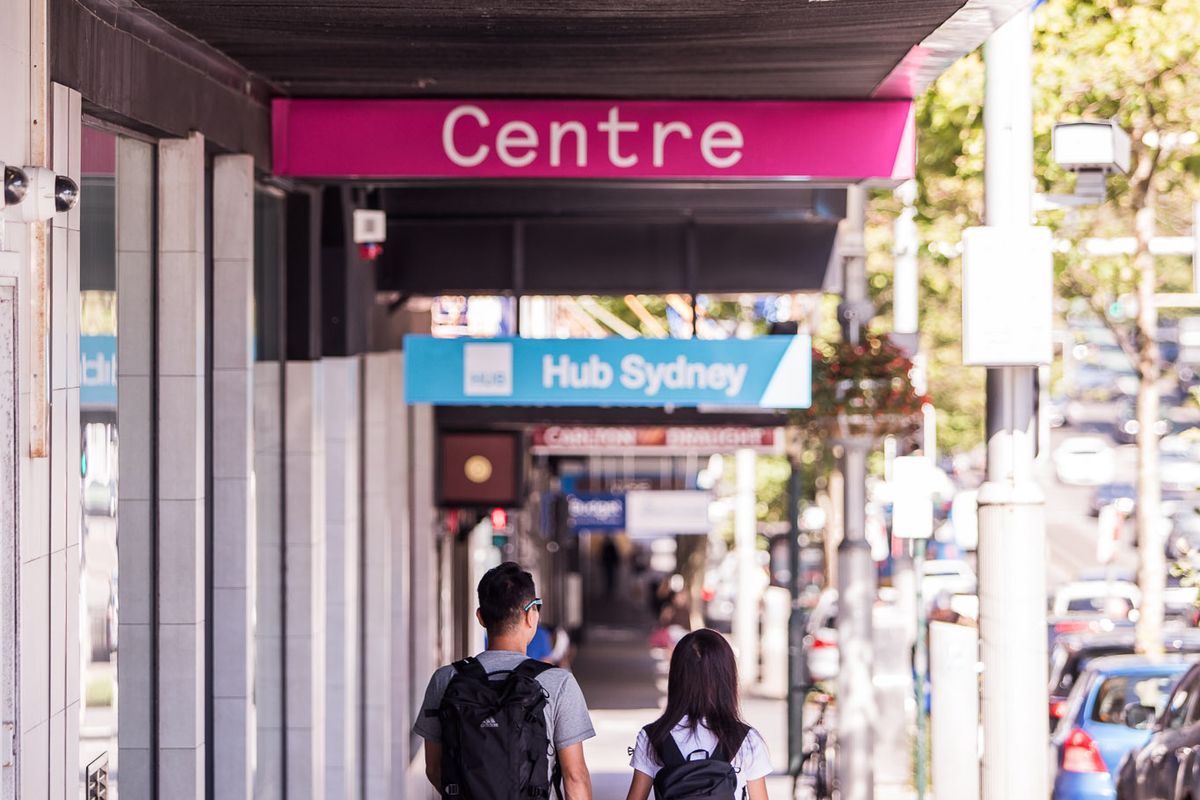 Take the self-guided art walk and explore or discover some of Sydney's leading art galleries and art spaces. 
What: Sydney East Art Walk
When: Saturday 28 November, 12 - 4pm 
Where: Australian Design Centre & 19 venues across East Sydney
Tickets: Free event 

Download the map here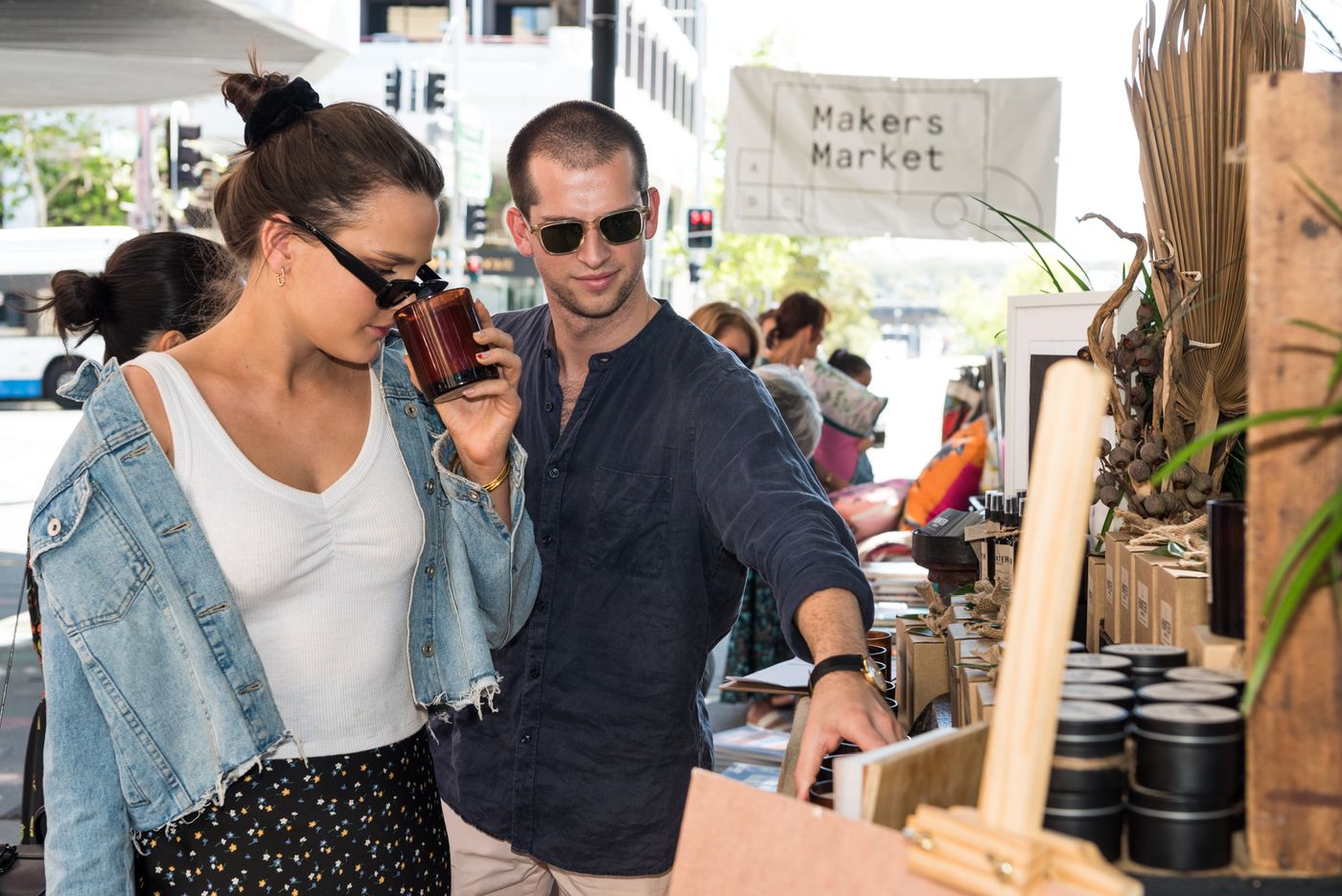 End of article.