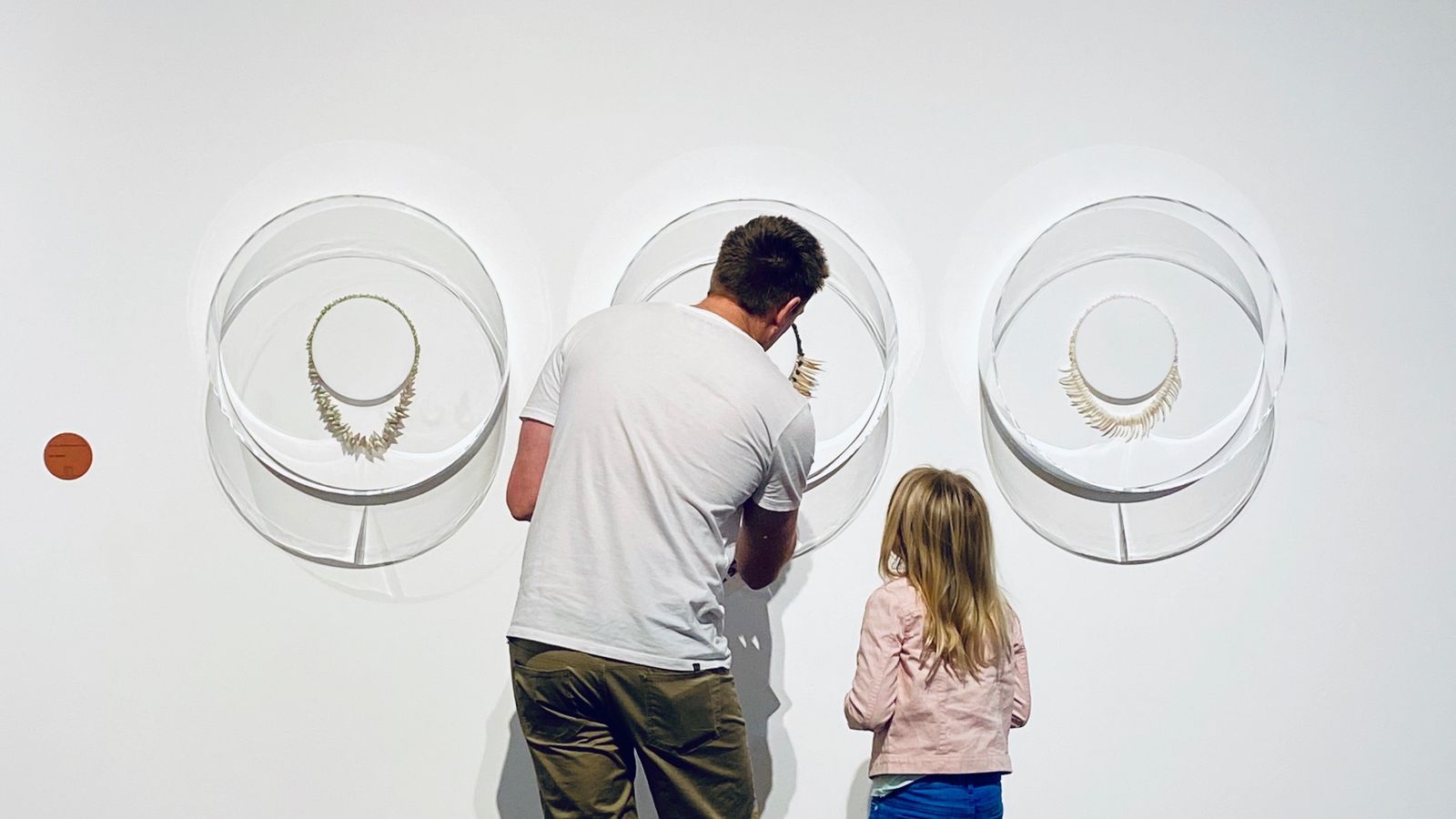 Australian Design Centre is a leading centre for contemporary craft and design in Australia. We play a critical role in building a significant design culture for this country by nurturing a nation of innovative makers and thinkers and inspiring audiences to use design in their lives. Our exhibitions, education and public program events, research and digital content actively nurtures innovation in making and the development of new audiences for craft, art and design across Australia.
Touring has been central to our work for 50 years. Since the 1970s ADC has toured nationally and been at the forefront of providing regional Australia with access to cutting edge work and ideas and since 2006, more than 50% of our touring venues have been regionally based. Presenting the work and innovative practices of artists in craft and design is central to all our work.  ADC On Tour has an unprecedented national reach that reinforces our role as a significant national organisation.
Since 2005 we have presented 35 touring exhibitions that have made more than 250 stops at 85 different arts organisations across all states and territories. Collectively and to date, more than 1.5 million people have seen these exhibitions.
Four exhibitions have also toured internationally to great acclaim, including Global Local to the Victoria & Albert Museum, London in 2005 & the 2nd International Triennale of Craft at the 21st Century Museum of Contemporary Art in Kanazawa, Japan in 2013.
Partnerships are a central part of the touring work undertaken by ADC and in the last five years, two significant partnerships have been established to help develop two different touring exhibitions & their related education and public programs. Lola Greeno was developed in partnership with the Queen Victoria Museum and Art Gallery, Launceston and in 2015 ADC worked with Western Plains Cultural Centre, Dubbo to produce Shapeshifters 3D: Printing the Future.
Our 2021 program will present the work of 63 artists in four exhibitions at 12 venues nationally.
One of ADC's most important touring series is Living Treasures: Masters of Australian Craft, which celebrates some of Australia's most respected and iconic contemporary craft artists. Over 300,000 people have visited a Living Treasures exhibition to date and the eighth exhibition, Lola Greeno: Cultural Jewels, has just finished a record-breaking 18-stop national tour. Launched in 2019, Prue Venables is ADC's ninth Living Treasure and this exhibition continues its critically-acclaimed 14-venue tour until 2022.
Obsessed! Compelled to Make  completes its 14-venue tour in 2021, exploring the act of making through the framework of obsession. The exhibition development and tour was supported by the Federal Government's Visions of Australia program and is accompanied by a series of films and a full-length catalogue supported by the Gordon Darling Foundation.
Seedstitch Contemporary Textile Award 2020 exhibition toured as part of ADC On Tour to Tamworth Regional Gallery in December 2020 to February 2021.
Curated with the generous support of the Australia Council's Contemporary Touring Initiative, Made/Worn: Australian Contemporary Jewellery launched in 2020 featuring the work of 22 artists. It continues its tour to nine venues between 2020 and 2022.
Currently in development, in partnership with The Australian Ceramics Association (TACA), is a national touring exhibition of Australian contemporary ceramics.  ADC has received a Federal Government Visions of Australia grant to develop this project.  ADC will work with TACA, and adjunct curator, Sabbia Gallery Director Anna Grigson, to identify themes and artists for the exhibition which will take as its starting point the 60th anniversary of The Journal of Australian Ceramics. Launching in 2022 the exhibition will tour to up to 18 regional galleries and include a monograph, film, public programs and an education resource.
The Australia Council for the Arts has awarded Australian Design Centre a $50,000 Contemporary Touring Initiative grant to develop a new ADC On Tour national touring exhibition. CLIMATE: Design Art Architecture | Collaborating for Change relates directly to the climate emergency. The project will examine how creative practitioners in art, design, architecture, landscape architecture and related fields of practice are making sense of global climate emergency in their work. The project will also focus on specific projects that inform, educate and encourage audience participation in practical ways that regenerate our environment. The development period will be used to research and connect with artists to identify specific projects for inclusion. The team will also focus on the impact of touring exhibitions to design a new benchmark for lower impact tour production and freight.
With development funding from the Federal Government's Visions Australia program, ADC will be developing the touring exhibition of the work of our tenth Living Treasure: Master of Australian Craft with Indigenous fibre artist Mavis Ganambarr to launch in 2023. 
The Australia Council for the Arts awarded a $100,000 project grant towards infrastructure support for the ADC on Tour national touring program in 2017, 2018, 2019, 2020 and 2021.  


Read more here about our funding success here.
Find our about our current touring exhibitions here.
Read the latest ADC On Tour email here.
Subscribe to our ADC On Tour email newsletter here.


Image: Made/Worn: Australian Contemporary Jewellery installed at Glasshouse Port Macquarie, 2020. Photo: Courtesy of Glasshouse, Port Macquarie.