Australian Design Centre's Creative Program for 2018 is an ambitious and exciting program that includes projects with a diverse mix of Australian and international artists and partners.  
The program includes 19 exhibitions in Sydney, over 100 events and public programs, outdoor markets, 15 exhibition openings across Australia in our national exhibition program ADC on Tour and Sydney Craft Week – a 10 day program of over 100 different events taking place across Greater Sydney.
Explore our 2018 creative program here. 
Exhibition highlights include the debut of our major touring exhibition Obsessed: Compelled to make opening in Sydney on 8 February.Obsessed: Compelled to make showcases the awe-inspiring creativity and innovation of the maker and at the same time focuses on the fundamental human need to make. These are the stories of 14 Australian artists told through objects, films and a full length catalogue: Gabriella Bisetto, Lorraine Connelly-Northey, Honor Freeman, Jon Goulder, Kath Inglis, Laura McCusker, Kate Rohde, Elliat Rich and James B Young, Elbowrkshp, Oliver Smith, Vipoo Srivilasa, Tjunkaya Tapaya, Louise Weaver and Liz Williamson. These stories are at the same time unique and yet contain the frustrations and highpoints of a life of creative work that all of us can relate to, whether we are a professional artist, designer, craftsperson or hobbyist. We have chosen to focus on makers from across the spectrum of making – textiles, ceramics, furniture, metalwork, jewellery, conceptual art, glass blowing and sculptural weaving.
In April, we are delighted to present Porosity Kabari an exhibition of the work of designers and artists Trent Jansen, Richard Goodwin and Ishan Khosla.  This work was produced in a cross-cultural collaboration with materials and craftsmanship sourced from the Chor Bazaar in Mumbai.
During the Vivid Festival we present an exhibition of the work of 15 designers from Taiwan. Associated events will connect Australian and Taiwanese designers with artisan manufacturing opportunities in Taiwan.
In a project funded by the City of Sydney, August brings the work of Adelaide artist Joshua Smith. Smith produces exquisite miniatures of derelict urban buildings and this exhibition will focus on some of Sydney's iconic decaying spaces.
Also in August, we partner with Australian Tapestry Workshop to present Painting with Thread, an exhibition of small tapestries, samples and materials.
During October, ADC will be the Sydney venue for the touring exhibition In these Hands 'Mara nyanganka' – 70th anniversary exhibition of Ernabella Arts curated by Sturt Craft Centre.  This incredible exhibition is well worth the wait (or you can take a trip to the Southern Highlands and see it over the summer holidays).
Sydney Craft Week will be back bigger and better in its second year from 5 to 14 October with exhibitions, workshops, retail events, talks, conferences and open studios right across Greater Sydney and (stretching the boundaries a little) beyond.
This is just a taste of the program that has so many more exciting projects across our three exhibition spaces in Sydney and around Australia.
During 2018, ADC on Tour (National Exhibition Program) includes six exhibition projects that will open at 15 locations across the country. The exhibitions include:
Green Asylum: Charlotte Hayward
Obsessed: Compelled to make
Find out more about ADC On Tour here.  
Sign up to our newsletter here for alerts on openings, opportunities and events throughout the year. 
Image credits: Above: Tjunkaya Tapaya (Tjanpi Desert Weavers) is one of 14 artists in Obsessed: Compelled to make. Photo: Angus Lee Forbes. Trent Jansen, Jugaad with Car Parts from the exhibition Porosity Kabari . Photo: Neville Sukhia.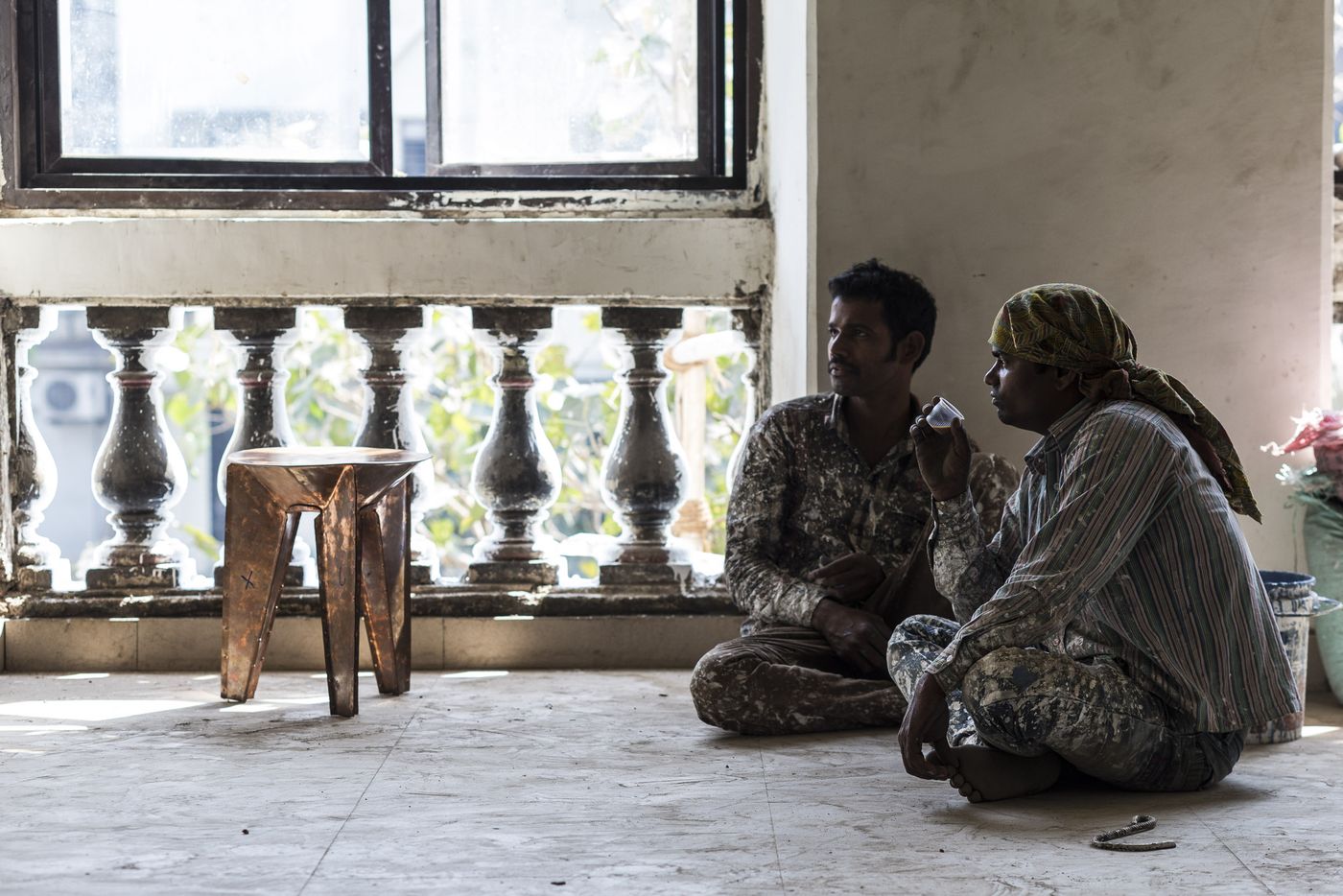 End of article.