ADC is partnering with Mama Creatives in 2017 and hosting their series of master classes. Here we meet Mama Creatives Founder Anna Kellerman and find out about who they are and what they are doing in 2017.
ADC is partnering with Mama Creatives in 2017 to present a series of masterclasses. Here we meet Mama Creatives founder Anna Kellerman to find out more.
Can you tell us what Mama Creatives is and how it began?
Mama Creatives is supportive and collaborative online and offline community, for creative mothers of any age, to:
CONNECT – with other like-minded creative mamas
SHARE – their creative story, expertise or passion
COLLABORATE – form new creative partnerships
FLOURISH – get back in touch with their core creative identity to feel a sense of purpose and fulfilment.
We curate and host an incredibly diverse calendar of live events, offering evening TED style events where creative mothers share their story and creative body of work, and morning tea masterclasses which offer a series of 6 x two hour intensive masterclasses held over the course of the year, with absolute experts in their field.
Mama Creatives started 3.5 years ago with just six close friends who had all been successful creative professionals before becoming mothers, or held a deep passion for a particular creative pursuit.
Some striking yet consistent themes came up, including: a feeling of isolation and lack of support, not having the time or focus to consistently produce creative work, not knowing many mothers with a shared philosophy, unsure about how to integrate a creative life into this new motherhood journey.
So it seemed like a good idea to bring all these wonderful women together to create a small local support group, where we could meet regularly to share our stories and showcase our body of work.
By giving ourselves the time to focus on our core passions we were able to reconnect with our creative identities which had been laying dormant. This was a truly cathartic experience, providing the impetus and courage to re-establish successful and meaningful creative careers PLUS form significant, exciting collaborations and lasting friendships!

What is the focus for Mama Creatives events in 2017 and why have you chosen this theme?
There have always been two aspects to Mama Creatives: offering diverse meaningful talks to inspire the audience, but also to give creative mothers the opportunity to share their story to a group. Speaking in public can be challenging for some, but once the mother has overcome her anxiety and fears she feels so proud and confident. For the majority of creative mothers in our community who have experienced this process they have gone on to successfully navigate their creative career. So this year's masterclass theme is 'In the Spotlight' and will feature experts from public speaking, PR and the media, writing your story, video and personal branding, and more.
You have some fascinating speakers planned. Who's speaking and when are these events on?
We certainly attract incredible experts and this year's line-up is exceptional.
We kick off our first masterclass 'How your creative soul can be heard and generate real influence', on Thursday 23 February, featuring award winning journalist Amber Daines, founder of Bespoke Communications. This masterclass will focus on presentation skills, preparing you for any event from 2 people to a TED talk, media appearances, investor pitches and everything in between. Bookings here
Thursday 11 May, featuring Valerie Khoo, founder of the Australian Writer's Centre.
Thursday 15 June, 'Stepping into the spotlight: unknown to expert', featuring Catriona Pollard, founder of CP Communications.
Thursday 17 August - publishing/media focus, featuring Angela Priestley, publisher and editor, Women's Agenda.
Thursday 26 October, "Connect with voice and presence to empower your story", featuring favourite Australian actress Heather Mitchell.
There are more details on Mama Creatives website - read more here.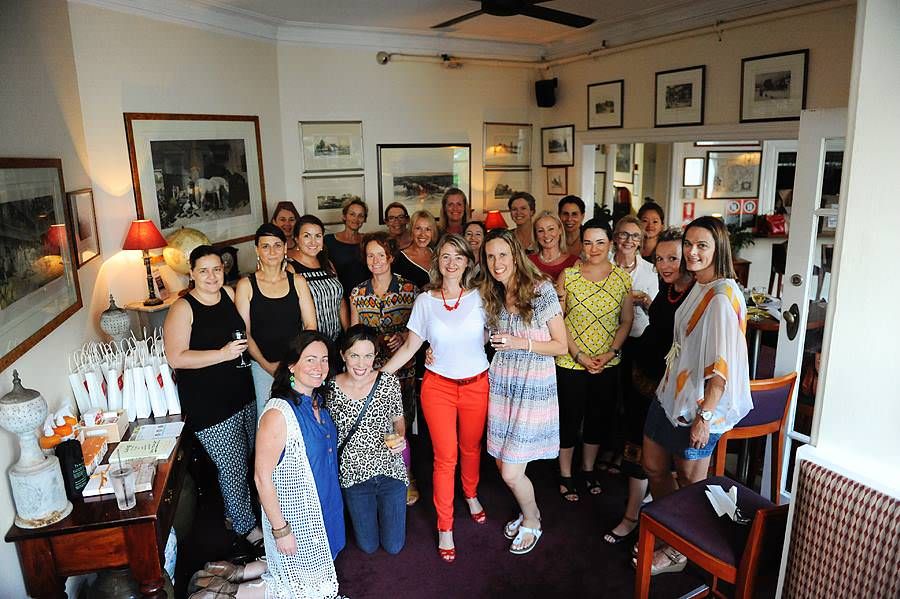 End of article.