The Australian Design Centre is again hosting a pop-up studio as part of the Australian Ceramics Open Studios 2019. In the past two years at this popular event we have been joined by ceramicists Gillian Hodes, Janine Flew and Roy Chandra (Snow Monkey Pottery) who have shared their knowledge and showcased ceramic techniques. 
For the 2019 pop-up studio we're looking for one emerging or established ceramicist who does not have their own suitable space but would like the opportunity to meet with the public and share their work on Saturday 17 August, 10am-4pm at our gallery in Darlinghurst. 
To be considered for this event, please complete the expression of interest form below including CV, brief description of your work, images, any relevant websites/social media links and list the materials/equipment you'll be bringing or need on the day.

The successful participant must have public liability insurance and be able to supply a certificate of currency with their submission.
Please submit your EOI by completing this form by Monday 13 May. If you have any further questions, please email kylie@australiandesigncentre.com or call 02 9361 4555. We look forward to receiving your submission.
Image (top): Vipoo Srivilasa, In the Studio. Photo: Angus Lee Forbes
Image (bottom):Roy Chandra, Spotty Bottles. Photo: Courtesy of the artist.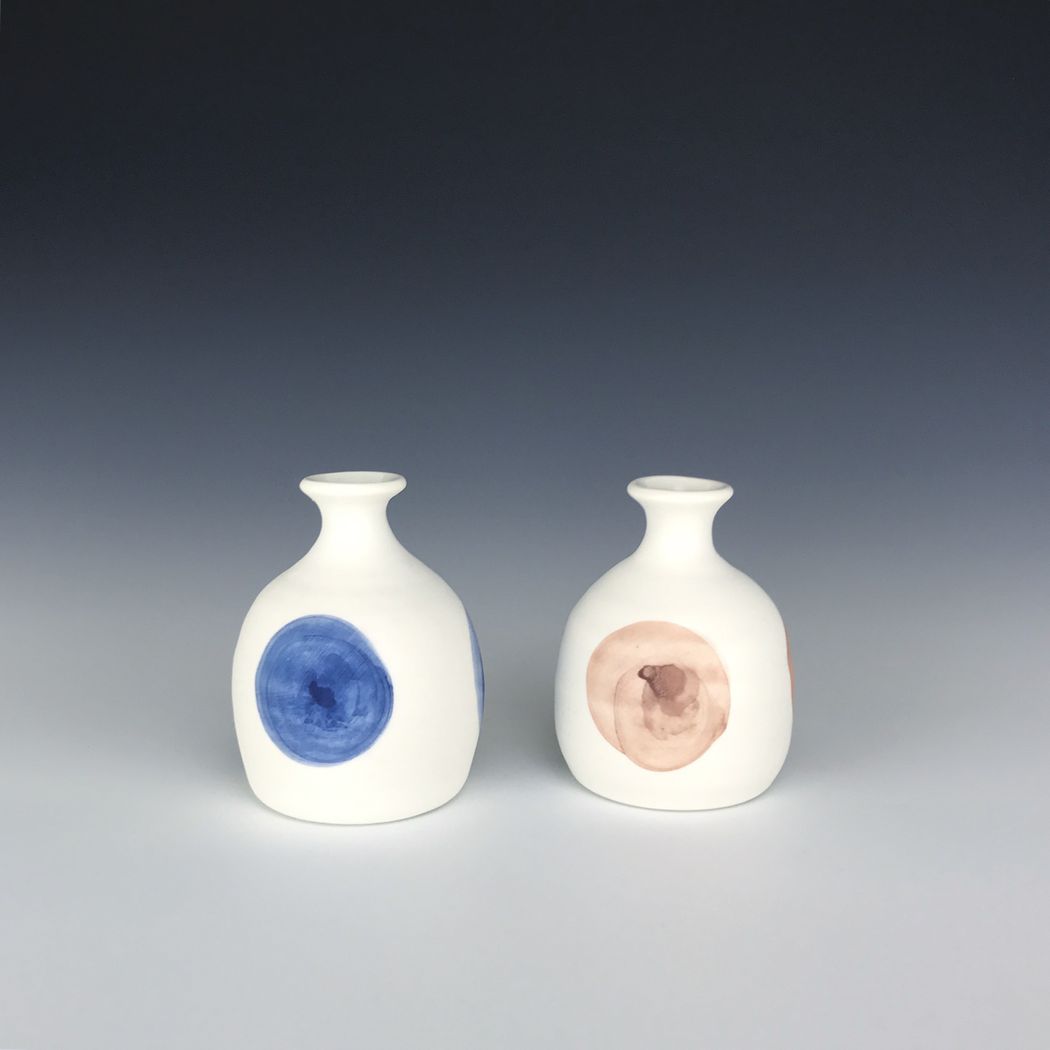 End of article.