Earlier this month over 700 delegates gathered in Hobart for the 15th Australian Ceramics Triennale.  Five days of conversations, demonstrations, exhibitions and networking as potters took over Princes Wharf.  Galleries all over town opened exhibitions of the work by Australian and International artists.
Representing Australian Design Centre at the event, I was honoured to host a conversation with our next Living Treasure: Master of Australian Craft Prue Venables who very generously talked about her practice, her inspirations and the pathways she has forged across her career.   There were many parallel talks on two stages that were all so interesting it was hard to choose between them.  Peter Timms gave a wonderful address entitled Running the Gamut and Kirsha Kachelle gave an inspired talk about her work in ceramics and social impact for the community in Hobart.
Exhibitions including the terrific Triennale headline exhibition Manifest curated by Damon Moon, took up the centre spaces on the Wharf and enabled opportunities to see A LOT of work by established and emerging artists and students from art schools across Australia in the time spaces. 
Other activities such as a pot luck dinner, where everyone bought a bowl and the food was catered by the local migrant women's centre, and the building of a Petal Kiln were amazing.  Every detail was considered right down to the coffee mugs donated by local potters and given to each delegate on arrival – a waste-free way for coffee time and a handmade cup to take home and treasure.
Meeting so many artists from across Australia was a highlight. I have made many friends in the warm, generous and inspiring ceramics community.
Sincere thanks and congratulations to The Australian Ceramics Association, the organisers in Tasmania and all the presenters, exhibitors and delegates for an event that will live long in my memory.
See you in two years in Alice Springs!
Explore the Australian Ceramics Triennale website here.
Images: Australian Ceramics Triennale, Hobart 2019. Photos: Courtesy of TACA.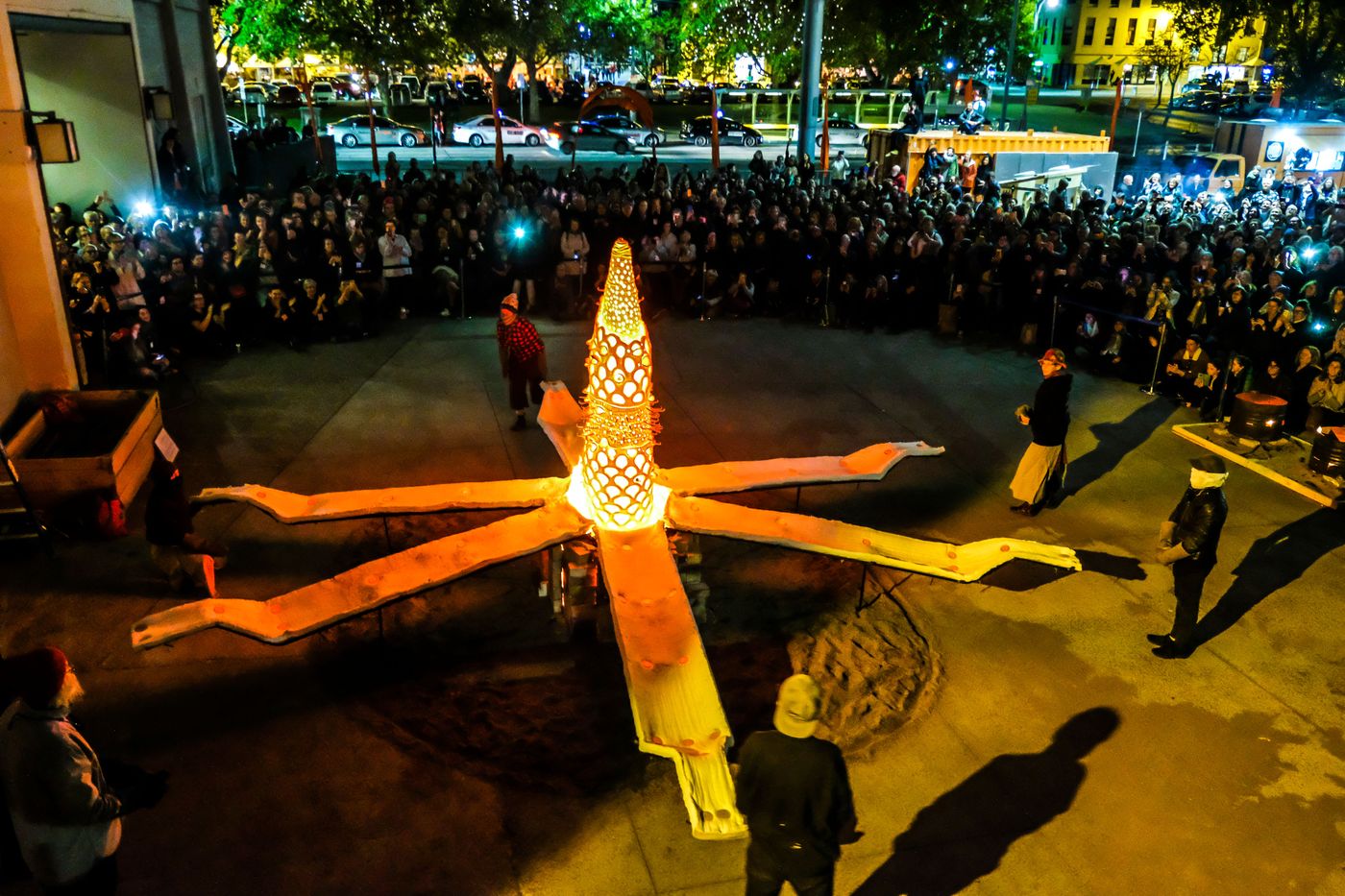 End of article.