Design for good: Wildlife conservation with Egg Picnic
Egg Picnic is a Sydney-based design duo devoted to wildlife conservation. A mutual love of both design and the natural world was the starting point of the partnership which began when Chilean graphic designer and illustrator Camila De Gregorio met Australian industrial designer Christopher Macaluso in Milan in 2009. They found inspiration in each other's work, collaborating across 2D and 3D to create illustrations, characters, prints, objects and art toys – at first in Milan, then in Santiago.
Now based in Sydney, the pair sell illustrations, art toys and objects depicting birds and wild animals, using simple lines and shapes to create characters that tread a fine line between art, design and cartoon, but also exude a serene stateliness that is utterly contemporary. Prints of individual species include the Hooded Plover, Australian Magpie, Galah and Spotted Eagle Ray (to name just a few), while larger prints such as Marsupials of Australia or Birds of Australia feature a line up of creatures. All prints are signed and include information about the species with the purchase.
A recent project with the Australian Design Centre, called Future Nature, allowed Camila and Chris the opportunity to see the extensive Aboriginal artefacts held within the Australian Museum's private collection. This experience led to the "Animals of the Dreaming" series inspired by Aboriginal ancestral wisdom including the myths and legends of the Dreaming. The first of the series is a ceramic echidna designed in collaboration with Naomi Taplin, a Sydney-based designer and porcelain artist from Studio Enti. Made with a ceramic mould, the object has a smooth and a rough side, while the eyes are hand painted by Camila in the studio.
As well as being inspired by nature, Camila and Chris are enthusiastic about engaging in conservation and education projects. By regularly going birding, the pair are able to sketch their subjects from nature, while also tracking bird populations, collecting scientific data for Birding NSW that is used to aid conservation of habitats and bird populations. "Most of the other birders in our group are in their seventies and tell us how they've seen a reduction in birdlife within their own lifetimes," says Camila. "We need to get younger people on board – birding is about protecting what we have."
Experimentation is also an important part of their design process – Chris's most recent work has involved experimenting with new materials, using algae and natural resins as an alternative to plastic. One recent session (conducted in the kitchen pantry) involved exploring natural materials such as spices and baking soda – the object being to create zero-energy production processes with biodegradable materials. "One of the most challenging aspects of this process has been creating a material that can be used with the existing tools, so that the tooling doesn't have to be redesigned," explains Chris.
Other projects and partnerships also promote environmental conservation – Egg Picnic regularly offers special deals so that customers can contribute to the conservation of the environment – for certain prints sold, Egg Picnic will plant eight trees or donate 25% of profits to different conservation causes. "People think to themselves: 'I'm sure they won't destroy the Barrier Reef. What can I do?' But you don't need to be an NGO to make a change," says Camila. "People underestimate the power of their voices."
More on Egg Picnic
This story was written by Penny Craswell and first published on her blog The Design Writer. Penny is contributing editor of Architectural Review Asia Pacific and Mezzanine magazines, content producer / communications consultant for design studios including Koichi Takada Architects, Lahznimmo Architects and Bijl Architecture, and is currently completing a Masters of Design at USNW on design narratives.

Image credits:
Egg Picnic's creative process. Image supplied
Egg Picnic, Galah, Image supplied
Egg Picnic, Future Nature exhibition opening night photos by Vincent Buret
Egg Picnic, Animals of the Dreaming, Echidna. Image supplied.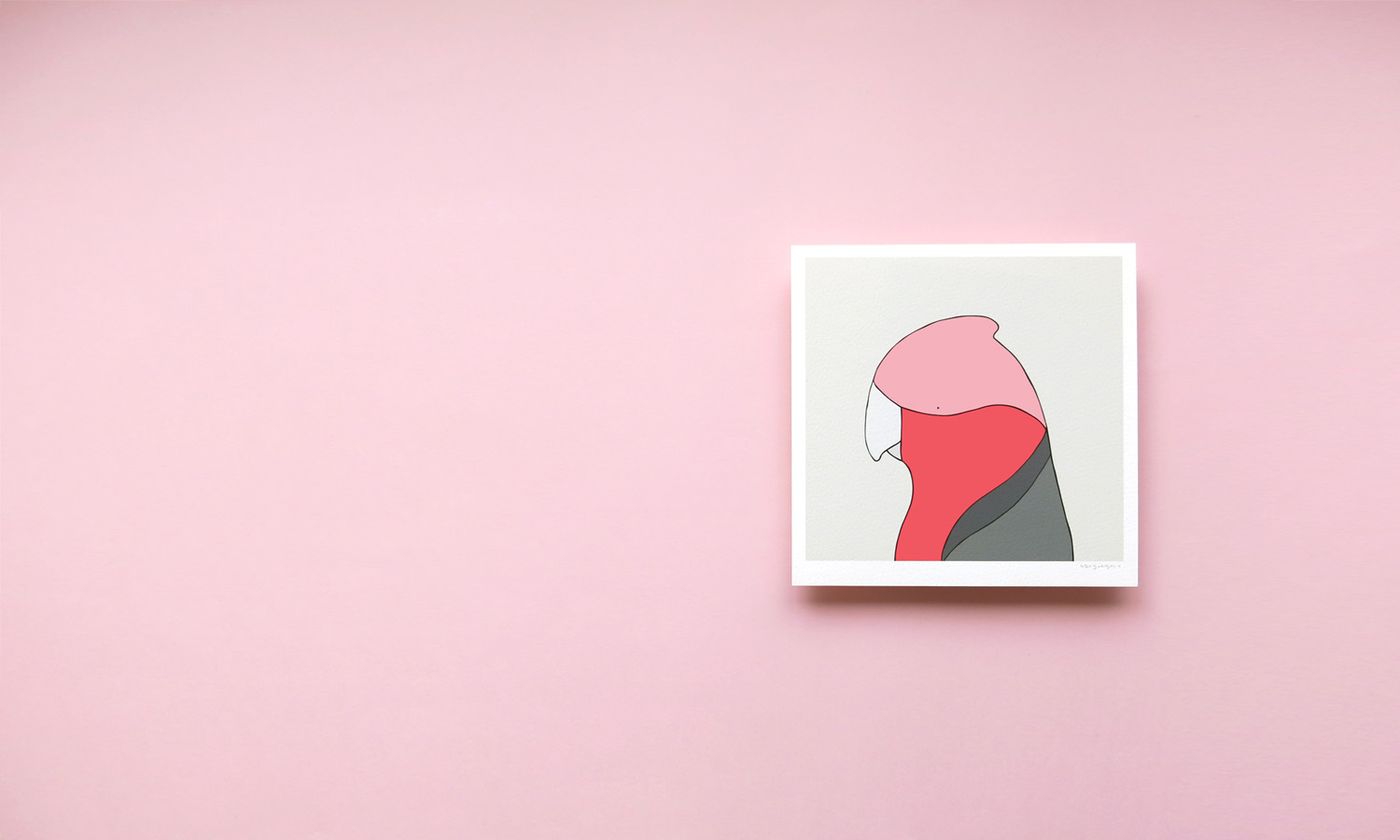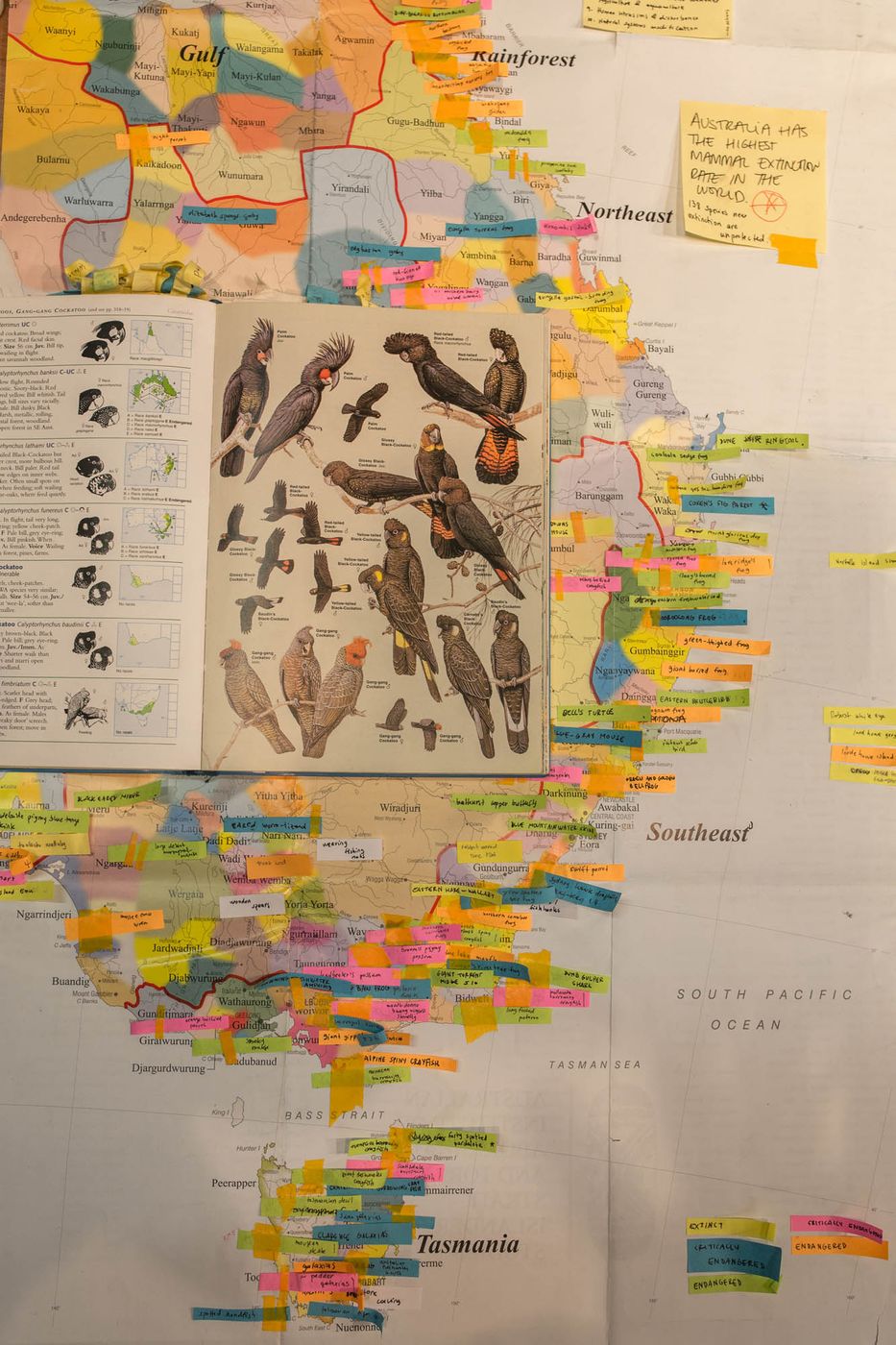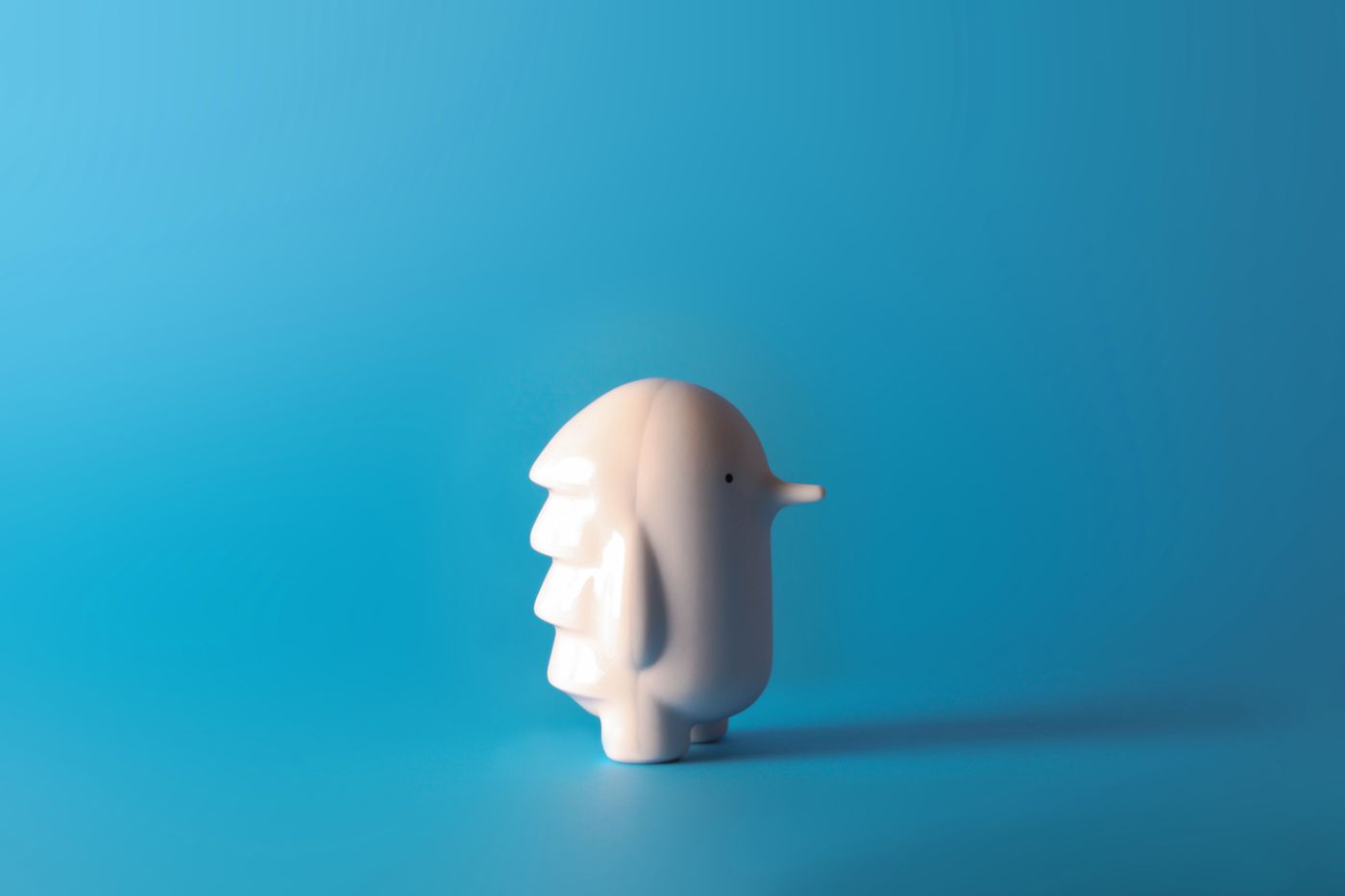 End of article.