This week we opened the works of Marie Hagerty and Robert Foster from Karen Woodbury Gallery for Art at Night as part of Art Month Sydney. Exploring colour, movement and semiotic form, the works of Hagerty & Foster blur the boundaries of contemporary art and design through conceptual object-making. With similar sensibilities and like-minded aesthetics, the works integrate colour, texture and sculptural form using Robert Foster's hallmark material-anodised aluminium with a dash of quirky observation.
The exhibition was officially opened by gallery owner Karen Woodbury and Marni Jackson from the City of Sydney. We had an exceptional turnout, with some of the best moments captured below.
Their exhibition will be open until 15 April.
Images: Boaz Nothman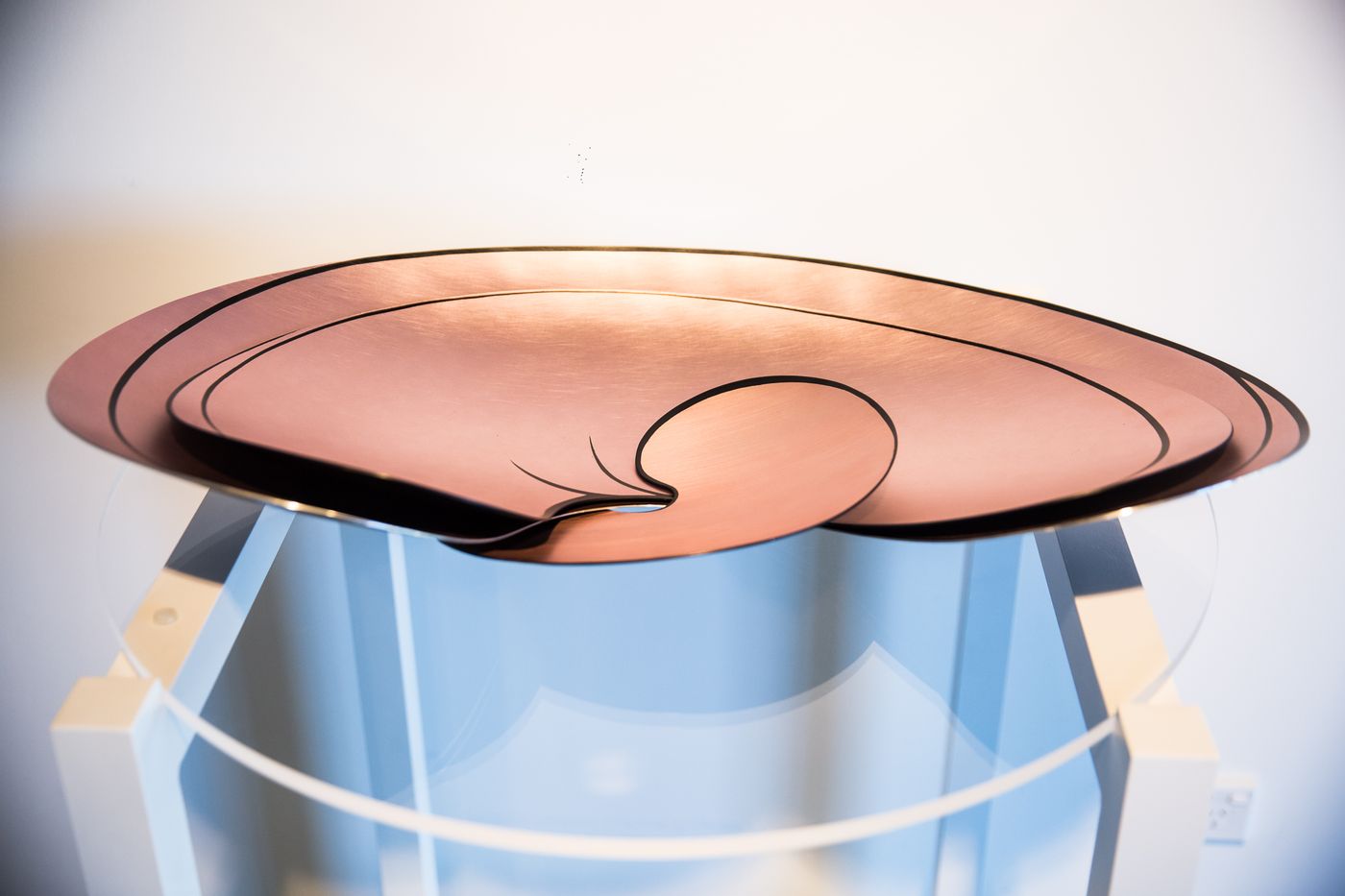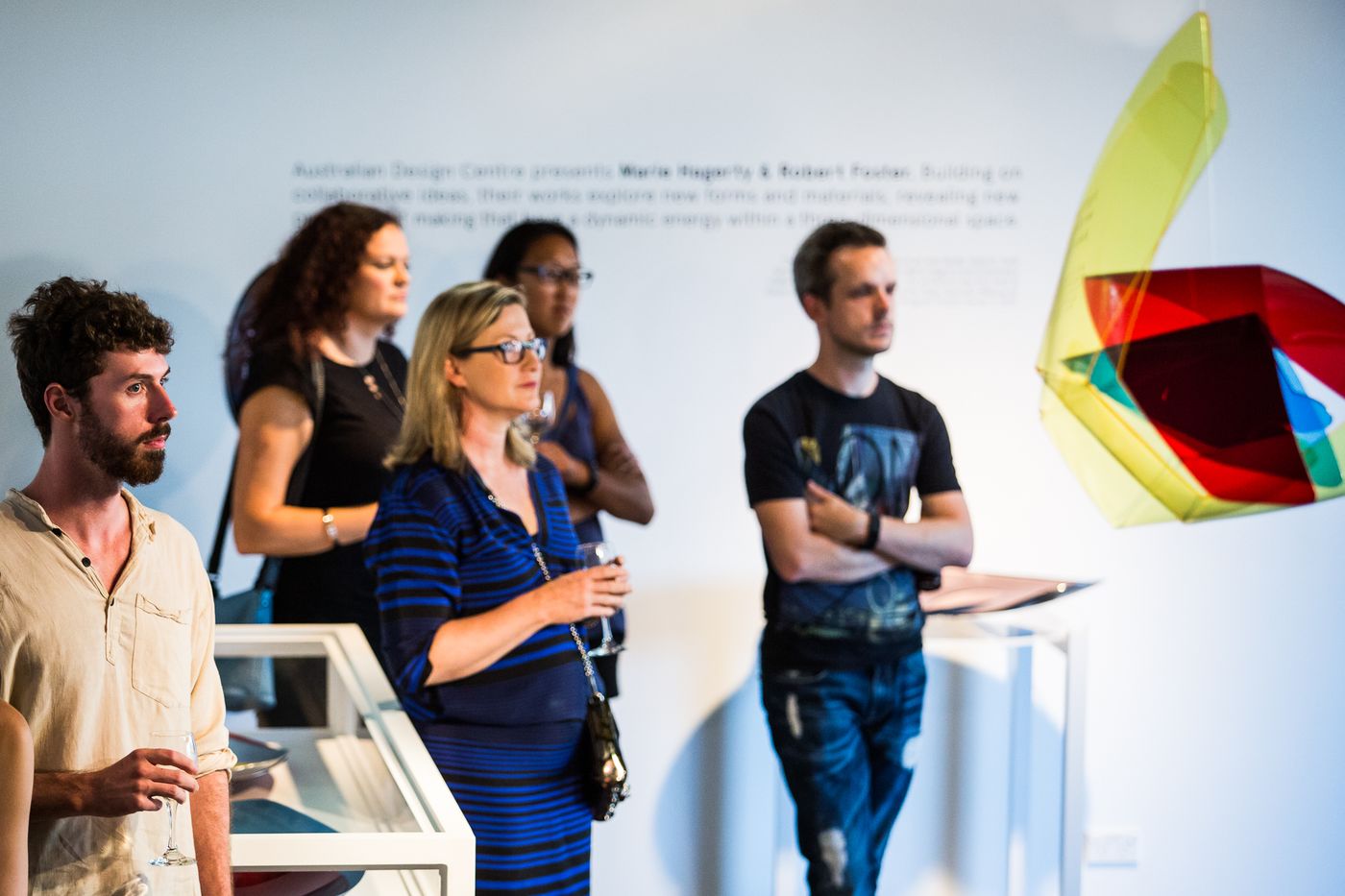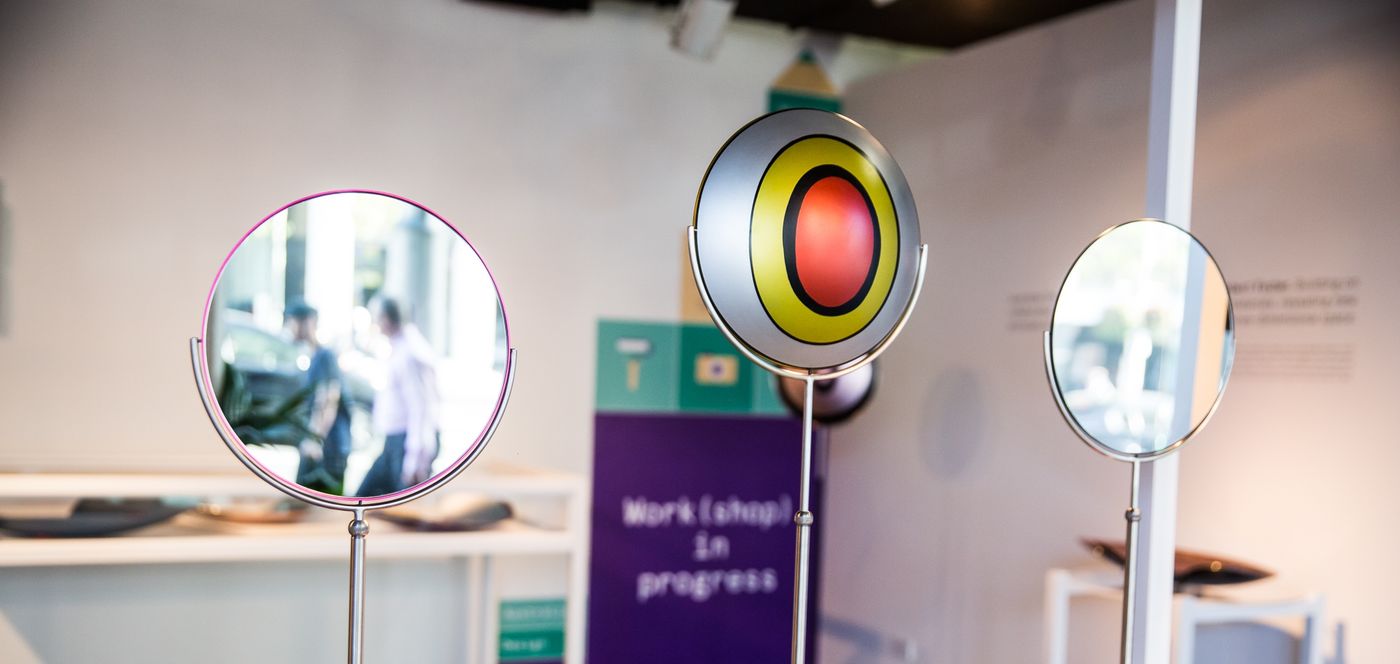 End of article.