The Australian Design Centre Award Career Development Award for the UNSW Bachelor of Interior Architecture at UNSW Built Environment for 2016 goes to Kath Bath.
The UNSW Bachelor of Interior Architecture Graduating students final project was to design a unique vision for the redevelopment of the Cutaway, Sydney's biggest cultural space, located at Barangaroo.
At the Graduating exhibition Acuity, held at The Red Centre Gallery, UNSW Built Environment, Kate Bath was announced as the winner of the ADC Career Development Award 2016.
Kate Bath's Cutaway concept is a re-invented bathhouse – including reflective light, plunge pools, steam baths, and rain rooms.
We look forward to working with Kate in 2017 and helping her to develop industry connections.
Kate's Design Statement:
The basis of my design scheme is to encourage and explore a unique cultural experience and adapt that to the Australian lifestyle and community.
Through an exploration of existing rituals and cultures, a bathhouse at Barangaroo will offer a rich, new, cultural experience and social opportunity for Sydney.
The delicate, architectural gestures explore the qualities of iridescence and reflection, to create a unique 'sanctuary' under the headland.
The main space is exposed, and encased with an intricately cut canopy, to cascade natural light and shadows on the bathers, while gestural arches appreciate the height and grandeur of the space.
The progressive circulation allows for private or social interactions within the bath house, with the gesture of materiality amplified within the private spaces to embody a mystical atmosphere.
Featuring steam baths, saunas, floatation and plunge pools, ice baths and rain rooms, the spa culture is designed to bring a divine novelty for each individual and reinvent the 'bathing experience'.
Images: Kate Bath, Perspective 2 and 5. Cutaway project Barangaroo, 2016. UNSW Bachelor Interior Architecture.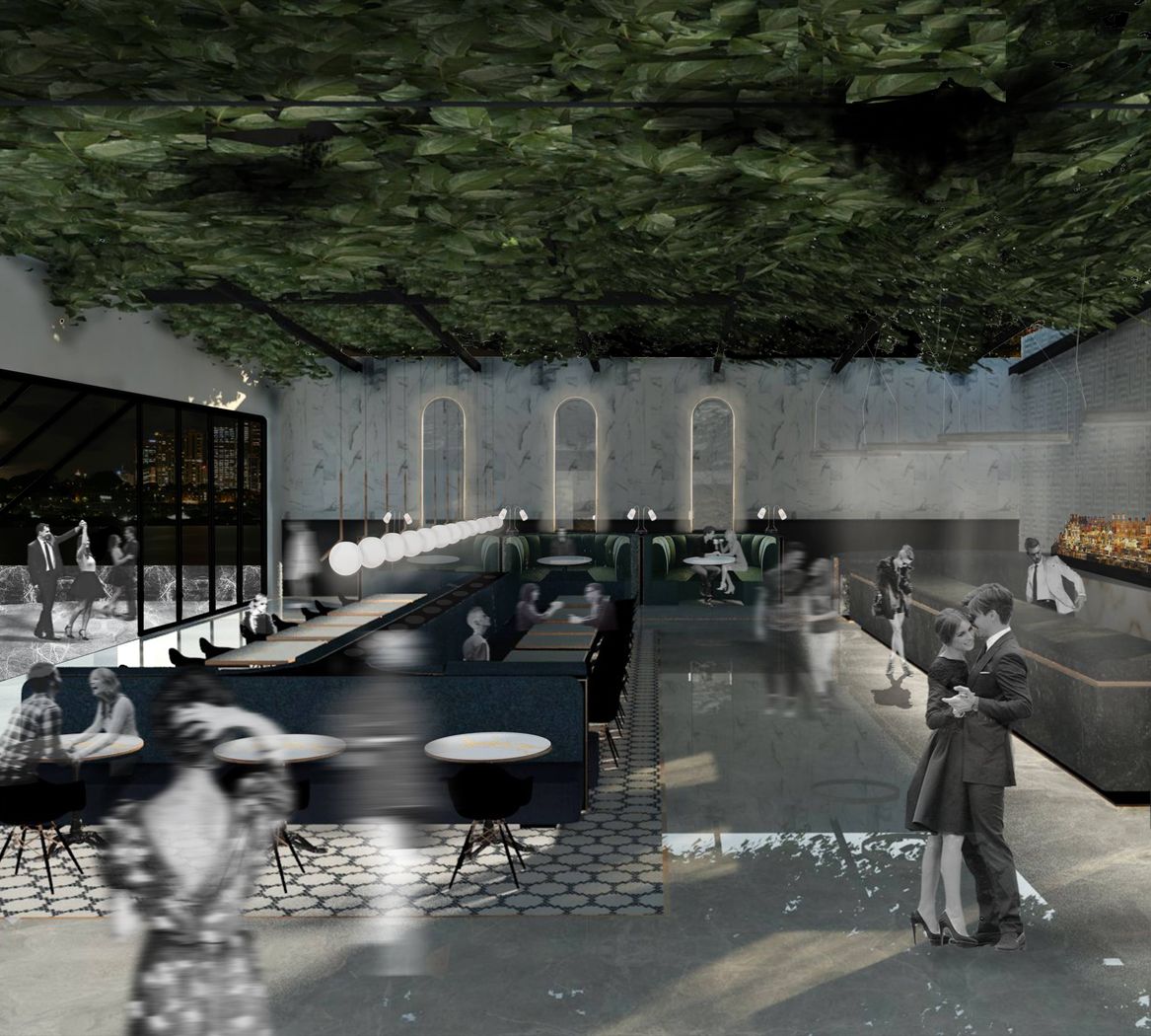 End of article.