After launching at Western Plains Cultural Centre in February, we're looking forward to bringing our new exhibition Shapeshifters: 3D Printing the Future to the Australian Design Centre on 5 May.
As a playful exploration of 3D printing, the exhibition is all about imagination, innovation and new methods of making, drawing on the high-tech and rapidly evolving world of 3D printing and fluid extrusion methodology. We are also excited to announce a series of public programs that will be running alongside the exhibition, including an In Conversation evening presented as part of Vivid Ideas with Fenella Kernebone, and creatives Louis Pratt and Lousje Skala. More information on this event here.
More details on other public programs coming soon! In the meantime, discover more about Shapeshifters here.
Images: (Top) Percy Stools, 2015. Courtesy of Ryan Pennings. (Below) A Twisted Oval Wedgwoodn't Tureen, 2012, Michael Eden. Courtesy of Joshua Heard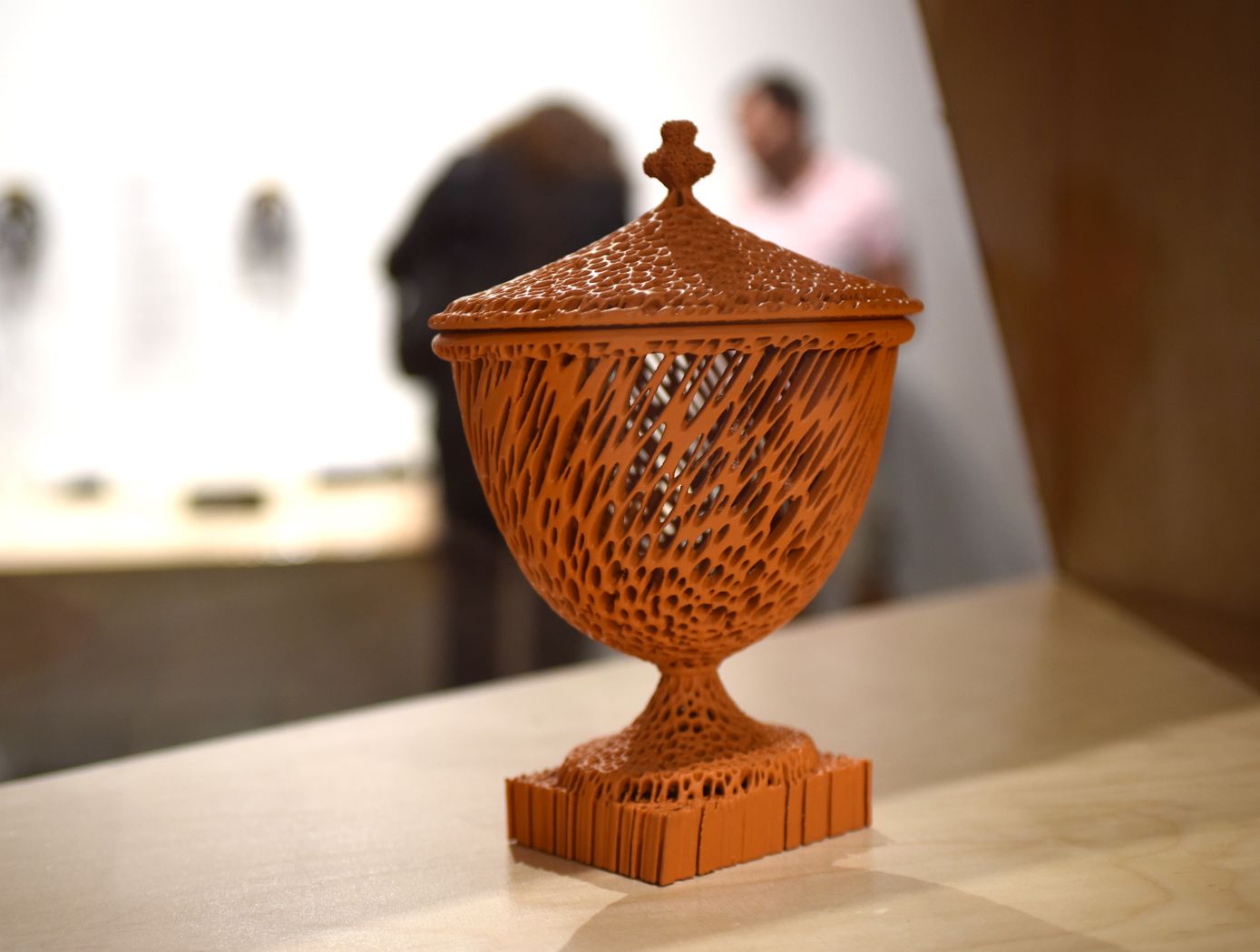 End of article.