ADC's Partnerships and Communications Manager, Alix Fiveash recently (29 November -2 December) attended the Sichuan Traditional Crafts and Design Exhibition and Forum in Chengdu, Sichuan Province, China.
During her time in Chengdu, Alix also visited several workshops supporting traditional Sichuan crafts.
Invited by the Sichuan Cultural Bureau for their annual forum, Alix spoke on a panel about traditional craft and culture in the digital age. The audience included design students, academics and practitioners from the region.
Located in the beautiful Daci Temple, Alix met with Shu traditional silk embroiderer Hu yidan from Embroidery Spirit. Shu silk embroidery Shu Xiu (蜀绣) comes from areas around Chengdu and is the oldest known style of Chinese embroidery. Coloured silk can be split up to eight times making each thread finer than hair.  The results are incredibly refined embroidered images that can be double sided with different colours on each side and no knotting.
Hu yidan explained her mission to encourage younger textile artists to get involved in this traditional craft form as there are only a few remaining master embroiderers. She presents accessible workshops for parents and children. 
Another impressive program to support traditional craft is furniture design and manufacturing company Lanwood, founded by Jin Ping. Along with his design work, Jin Ping is an award winning photographer who spent decades climbing and photographing the surround regions of Sichuan and the Himalayas, where he noticed that many of the specific cultural practices in villages were disappearing. Jin Ping is also the founder of the Fireplace Rescue Program, aimed at preserving the traditional way of life focused on the communal gathering around the fireplace. The preservation plan is concentrated on several different aspects of minority people's lives, traditional arts, architecture, customs, clothing and crafts. Currently he is working closely with the Dong minority people in Guizhou. There were two Dong women from the village participating in a crafts exchange program in Chengdu during the visit.
Alix visited the Wenshu temple area to meet Wang Xiao Lu of Silver Thread. Xiao Lu's mother is the only national heritage master in the art of silver thread work that historically was highly prized and collected by royalty. Xiao Lu studied design at university and has gained recognition for adapting techniques and materials to bring down the price of silver thread works to be more accessible, recreated as wearable jewellery and decorations while still maintaining the authenticity of the craft.
Alix also met with Zhang Dan, daughter of Lacquer master Song Xiping, national heritage master (one of two practicing lacquer artists in the Sichuan province) Zhang Dan, her daughter, is working on modernising design and online marketing. 
"This short visit was an incredible glimpse into some of the ancient cultural practices of the Sichuan region and how a new generation are working to innovate and develop these techniques and crafts. It was also a wonderful opportunity to share the work ADC does to support Australian designers and makers". said Alix.
Alix's trip was hosted by Lihuo Culture PR Company on behalf of the Sichuan Province Cultural Creative Industry Research Centre.
Images: Traditional fish, Silk Embroidery from Embroidery Spirit. Photo: ADC
Below: Visit to Lanwood Studios. Photo: ADC
Sichuan Traditional Crafts and Design Exhibition and Forum group photo 2018. Photo: Lihuo Culture PR Company.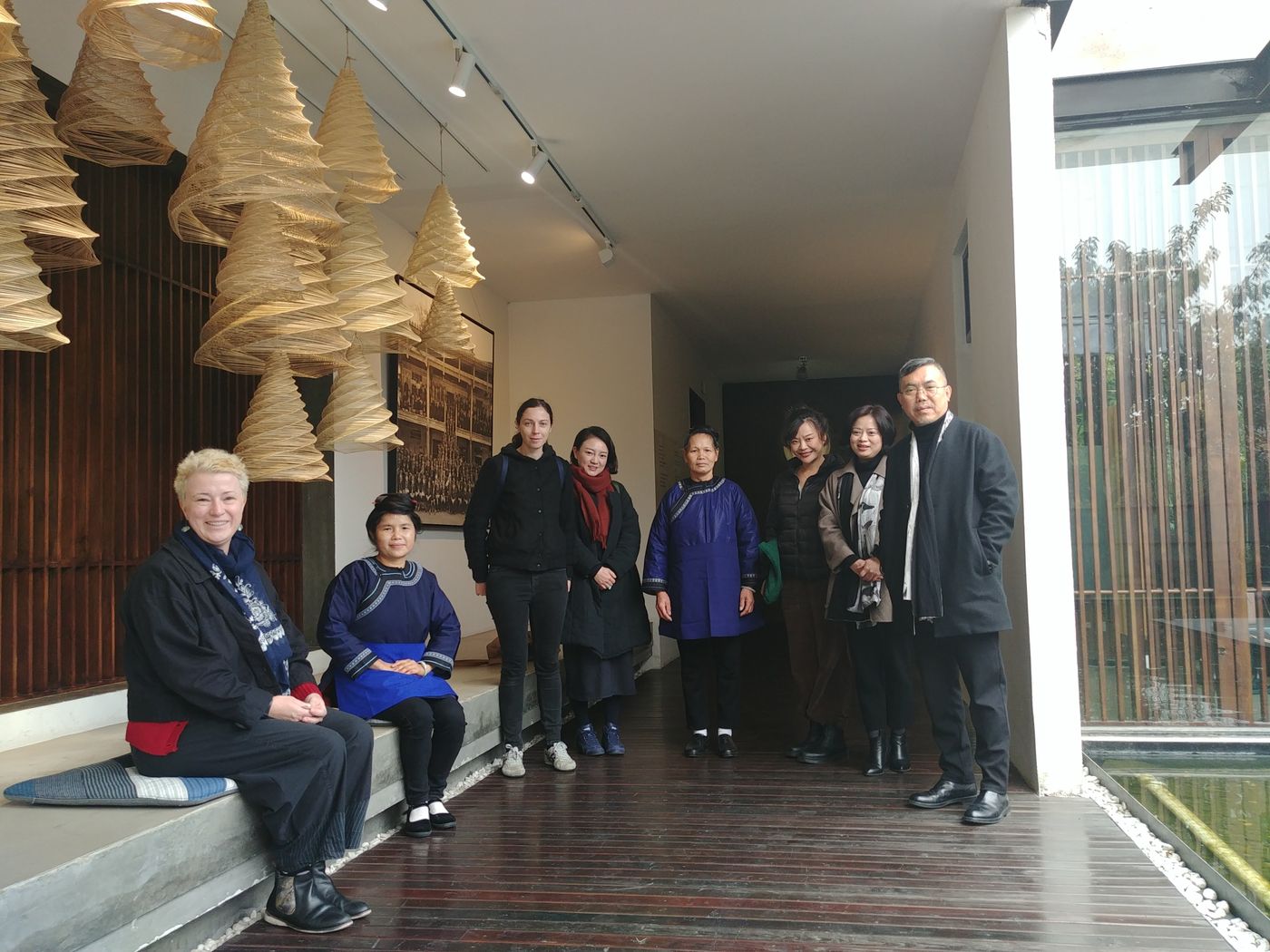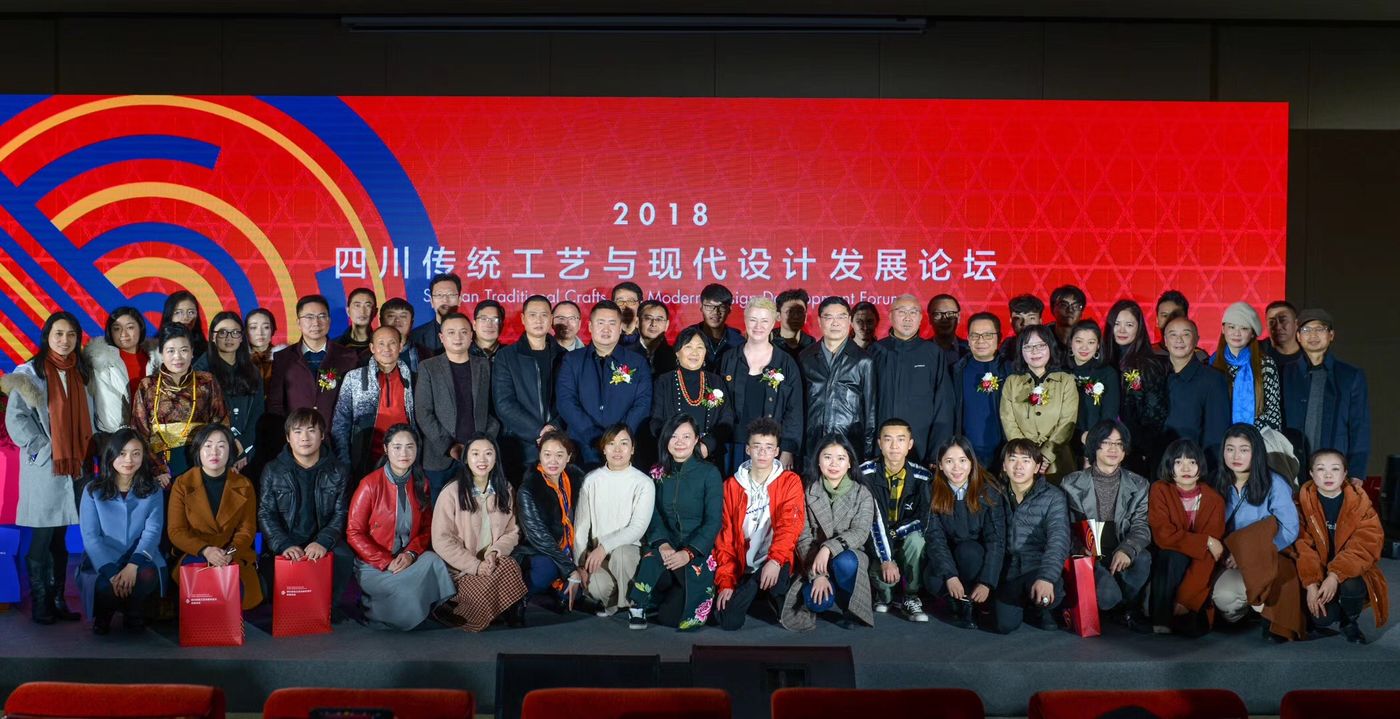 End of article.