We are pleased to be working with two emerging designers who have taken part in the year long Arts NSW 2016 Indigenous Design Mentorship.

Nicole Monks is a trans-disciplinary artist working across furniture design, photo media and light sculpture. In 2012, Monks founded the company 'blackandwhite creative' to weave Aboriginal philosophies of sustainability, innovation and collaboration into contemporary art & design projects.
In 2014, Nicole won the UNSW Art & Design Professional Development Award and was also winner of a Sydney Design Award for her showcase at Australian Indigenous Fashion Week. The following year she won the Drift Instillation Art Award in Mandurah, Western Australia and her Aboriginal furniture range was launched at Shanghai International Furniture Fair.
In 2016, she was the winner of the Wandjuk Marika memorial 3D award at the 33rd Telstra National Aboriginal and Torres Strait Islander Art Award.
Nicole Monks has designed a new furniture collection Marlu (Kangaroo). The collection includes Nyinajimanha (Sitting Together) inspired by the campfire as a meeting place for women to weave, cook, and pass down stories and Wabarn Wabarn (Bounce), inspired by the movement of the kangaroo. Wabarn Wabarn (Bounce) will launch in October.

Nicole describes her new work:
"I'm creating spaces for interaction not just furniture, these objects are to designed to enable people to physically evoke the bodies memories of our past and create stories for the future. Using the campfire as a meeting place and a place where women would weave, cook and pass down story, I have re-created this with a contemporary edge. Sitting low to the ground and in a circular orientation, people are facing one another to open up and connect. Placed in the centre is the opportunity for people to use wallaby yarn and add to a collaborative knitting project. In todays culture many aboriginal people including myself come from a cross cultural background, mine is Aboriginal, Dutch and English. The furniture lend itself to starting conversation about this time and place and creating community not just an aesthetic object.
The Intention for the furniture is all Australian grown & made from certified materials. This will be visible on the concept table."
Nicole's mentor has been Terri Winter, the founder of retail store Top3 by Design.
Talks and events with Nicole Monks

Images:
Above: Nicole Monks. Image: courtesy of the artist
Below: Nicole Monks, Aboriginal Heritage 2016. Photo credit: courtesy of the artist.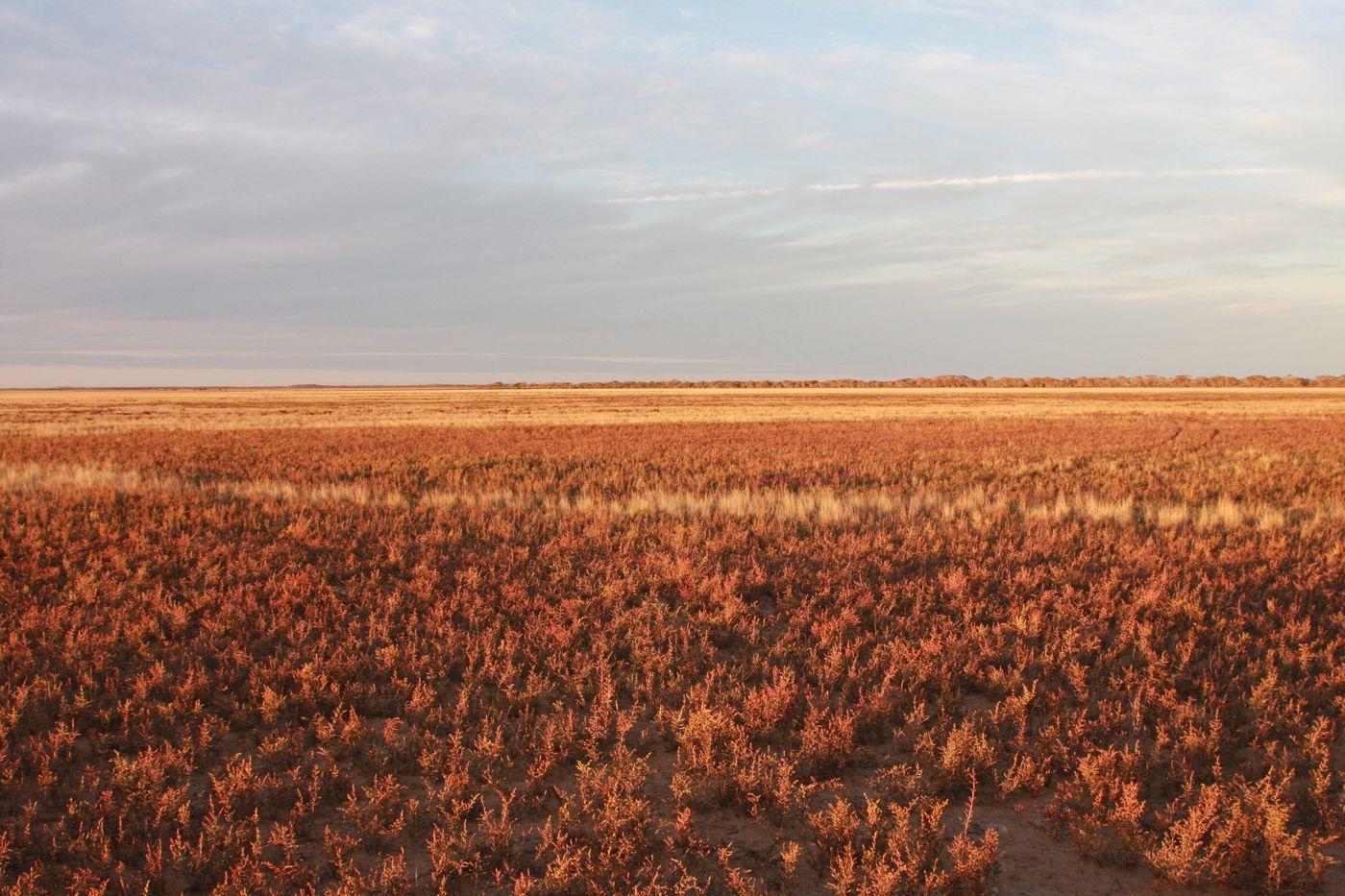 End of article.