Indigenous Craft & Design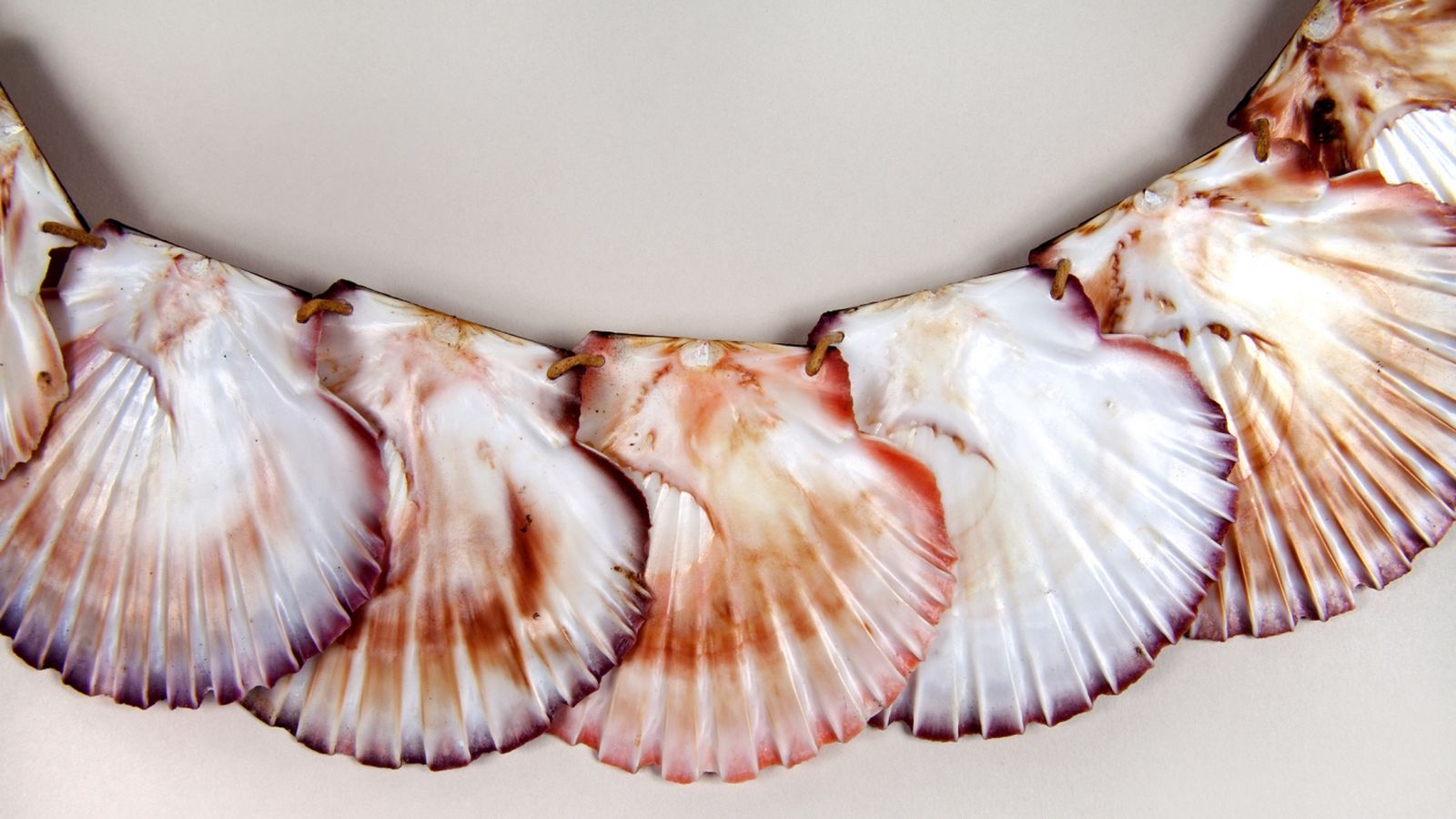 The history of Indigenous craft and design is one of the most important in the world with the design of many Indigenous objects virtually unchanged for tens of thousands of years—the dilly bag alone can be traced back some 50,000 years.
Recognising this history, the Australian Design Centre has regularly and consistently highlighted the work of Indigenous artists and designers. Over its fifty-year history, Object has staged a number of important exhibitions exploring Indigenous craft and design work including the 1996 exhibition Maningrida: The language of weaving, one of the largest surveys of Indigenous craft undertaken in Australia, which opened in Sydney before touring NSW.
This was just the first of a number of significant Indigenous exhibitions for ADC that would take place over the following two decades. In 2000, as part of a curatorial residency at ADC, Diane Moon curated Inland/Island, an exhibition of Aboriginal and Torres Strait Islander works. This was followed in 2002 by the ground-breaking Art on a String, curated for ADC by Louise Hamby and Diana Young.
Art on a String was one of ADC's most ambitious projects to date, featuring 98 works by 60 Indigenous artists, and it marked a shift for exhibitions of this type and scale, acknowledging individual artists and not just the region they hailed from. A major catalogue was produced to accompany the exhibition, which toured nationally through 2002 and 2003, including Brisbane,Perth, Alice Springs and Wagga Wagga.
The exhibition marked ADC's first collaboration with curator Louise Hamby, which continued when her major exhibition Women With Clever Hands: Gapuwiyak Miyalkurruwurr Gong Djambatjmala toured to ADC in 2012. This stunning exhibition featured a portion of her personal collection of woven forms, including baskets, mats, bags, sculptural figures and items worn on the body all created by women artists in Gapuwiyak. Fifteen years in the making, the exhibition presented 130 works and at ADC included a memorable public workshop with weavers from Gapuwiyak sharing their skills and knowledge. Several Indigenous women from Dubbo also made the trip to Sydney—with the express purpose of connecting with these artists so that they could take the skills back to their own community, where the practice had died out.
Woven Forms: Contemporary basket making in Australia in 2005 saw further contribution from Louise Hamby, who joined Lindy Allen, Trish Barnard, Lola Greeno, Virginia Kaiser, Andrew Nicholls and Brian Parkes as co-curators of what was an unprecedented survey of Indigenous and non-Indigenous basket makers from every corner of the country. Featuring work by 58 artists, Woven Forms surveyed the complex field of weaving and basket making and offered opportunity for cultural preservation and artistic exchange, with numerous works purchased for private collections and public museums and galleries.
ADC's biggest and most significant exploration of Indigenous craft and design was Menagerie: Contemporary Indigenous Sculpture in 2009, a collaboration with the Australian Museum that saw this monumental exhibition jointly exhibited across both institution. Conceived by Steven Pozel and co-curated by Brian Parkes and Nicole Foreshew, Menagerie highlighted 33 Indigenous artists in a nationally touring exhibition that eventually returned to the Australian Museum to form part of their permanent collection. Eschewing a focus on a specific medium, Menagerie brought together a range of objects made from a number of mediums that instead focused on a particular theme; the animal form.
Menagerie was accompanied by a 170-page catalogue and mini-site developed and attached to the Object website. The exhibition, which toured to 11 national venues including Araluen Art Centre in Alice Springs, Cairns Regional Art Gallery, the Melbourne Museum, Queen Victoria Museum & Gallery in Launceston and Tandanya: National Aboriginal Cultural Institute in Adelaide. It finished its tour in 2012 at the National Museum of Australia, by which time it had been seen by almost 200,000 people around the country.
In the meantime, other, smaller exhibitions continued to take place, including Yuta Badayala (In a New Light) in 2010 at ADC's Project Space in Surry Hills. Yuta Badayala highlighted the collaboration between furniture design firm Koskela (headed by Russell Koskela and Sasha Titchkovsky) and weavers from Elcho Island Arts. The exhibition featured a number of market-ready lights and lampshades created through traditional pandanus and bush string weaving techniques, filled with the stories of their making. Several of the weavers travelled to Sydney for a number of workshops, and Koskela continue their practice of Indigenous collaboration today..
In 2013, ADC presented 36 works by 20 Indigenous practitioners, including Lola Greeno, Lorraine Connelly-Northey and Danie Mellor, at the 2nd International Triennale of Craft at the 21st Century Museum of Contemporary Art in Kanazawa, Japan. Co-curated by ADC's Director Steven Pozel and Adjunct Curator Lisa Cahill, this important opportunity to present contemporary Indigenous works in an international context inspired the early-2014 exhibition New Weave: Contemporary Approaches to the Traditions of Weaving.
Examining different interpretations of weaving from five individual artists and a collaboration, New Weave (curated by Lisa Cahill) featured the work of Lorraine Connelly Northey alongside other Indigenous and non-Indigenous designers and artists, working across mediums including glass, textiles, and 3D printing.
In 2014, ADC presented the work of Lola Greeno as the eighth instalment in its Living Treasures: Masters of Australian Craft series. This presentation, Lola Greeno: Cultural Jewels, was conducted in partnership with the Queen Victoria Museum and Art Gallery (QVMAG) in Tasmania and opened in Launceston in 2014, before touring extensively through until 2019. The exhibition focused on her shellwork, a tradition passed down from her mother and in turn passed to her daughter, as well as her art practice and the importance of her family and community. As the first Indigenous Living Treasure, Lola Greeno: Cultural Jewels included an accompanying monograph, specifically developed digital content, and a film produced by Julie Gough.
In 2016, ADC further developed its support for emerging Indigenous designers, with the Indigenous Design Mentorship Program. Over the course of 12 months, artist and designer Lucy Simpson and trans-disciplinary creative Nicole Monks worked with industry colleagues and chosen mentors to develop a new body of work for the exhibition: Nicole Monks: marlu (Kangaroo) and Lucy Simpson: Dhuwi. 
In 2017, ADC was successful in receiving Create NSW Arts and Cultural Development Program funding to employ an emerging Indigenous researcher/creative producer for 12 months. Lucy Simpson and Dennis Golding, both exceptional creative people, have been working with us over the past few months in this role. They have developed a program that not only complements but extends the ADC's reputation and reach, enabling the organisation to connect with more Indigenous artists and to demonstrate the opportunities that exist for artists to work with us and find new ways to showcase Aboriginal art and design.
In the same year, ADC presented the exhibition Bulay(i):Buku-Larrnggay Mulka Artists with Indigenous Jewellery Project, a show featuring the work of 40 Yolŋu jewellers from Buku-Larrnggay Mulka who participated in the workshops with the Indigenous Jewellery Project over 2016 and early 2017. Curator Emily McCulloch Childs and contemporary jeweller Melinda Young ran workshops with the aim to maintain, innovate and document traditional Yolŋu jewellery practice and expanding jewellers' practice to include new techniques and materials, such as metals.
Artist included in Bulay(i) are: Marrnyula Mununggurr, Madinydjarr Yirrinyina #2 Yunupinu, Rerrkirrwanga Mununggurr, Djul'Djul' Gurruwiwi, Djuwharrwharr Marika, Madatjula Yunupinu, Marrawaymala Yunupinu, Mandy Y. Wanambi, Dindirrk Mununggurr, Djerrknu Marika, Bitharr Waymaru, Mothara Wirrpanda, Djuwakan 2 Marika, Lewina Mununggurr, Munuy'nu Marika, Wundura Murrinyina, Ganaparra Gurruwiwi, Dwawukunbulun Mununggurr, Birrpuma Yunupingu, Gulalay Mununggurr, Metjmitj Mununggurr and Wirilpa Yunupingu.
In 2018, Sturt Gallery and Ernabella Arts present In These HANDS: Mara nyangangka, an exhibition of new paintings, ceramics, tjanpi weavings and punu from the artists of Ernabella, celebrating 70 years of Ernabella Arts. In These HANDS not only tells the historical story of the link between these two famous centres, it celebrates the long tradition of craft and design in Australia while at the same time being testament to the positive partnership and understanding between an Indigenous and non-Indigenous cultural institution sharing that same passion for 'making'.
Also in 2018, ADC included the work of Tjunkaya Tapaya from Tjanpi Desert Weavers and Lorraine Connelly-Northey in the exhibition Obsessed: Compelled to make, which will tour to 12 locations nationally over three years.
Over the past three years, ADC has also featured the work of Indigenous artists and makers in Object Space, our window gallery on William Street, including: Fashion by Euphemia Bostock, Shellwork by Esme Timbery, My Cape by Dennis Golding and Ngalkan by Gunybi Ganambarr, a work exhibited as part of Steel: Art Architecture Design.
Indigenous craft and design continue to play a large part in Australian Design Centre's creative program. As the oldest continuous living culture in the world, ADC takes seriously its role in preserving, presenting and creating opportunities for audiences Australia-wide to experience and engage with Indigenous culture.
Image: White Cockle Shell necklace, 2011, Lola Greeno. Photo by John Leeming