Seed Stitch Contemporary Textile Award 2020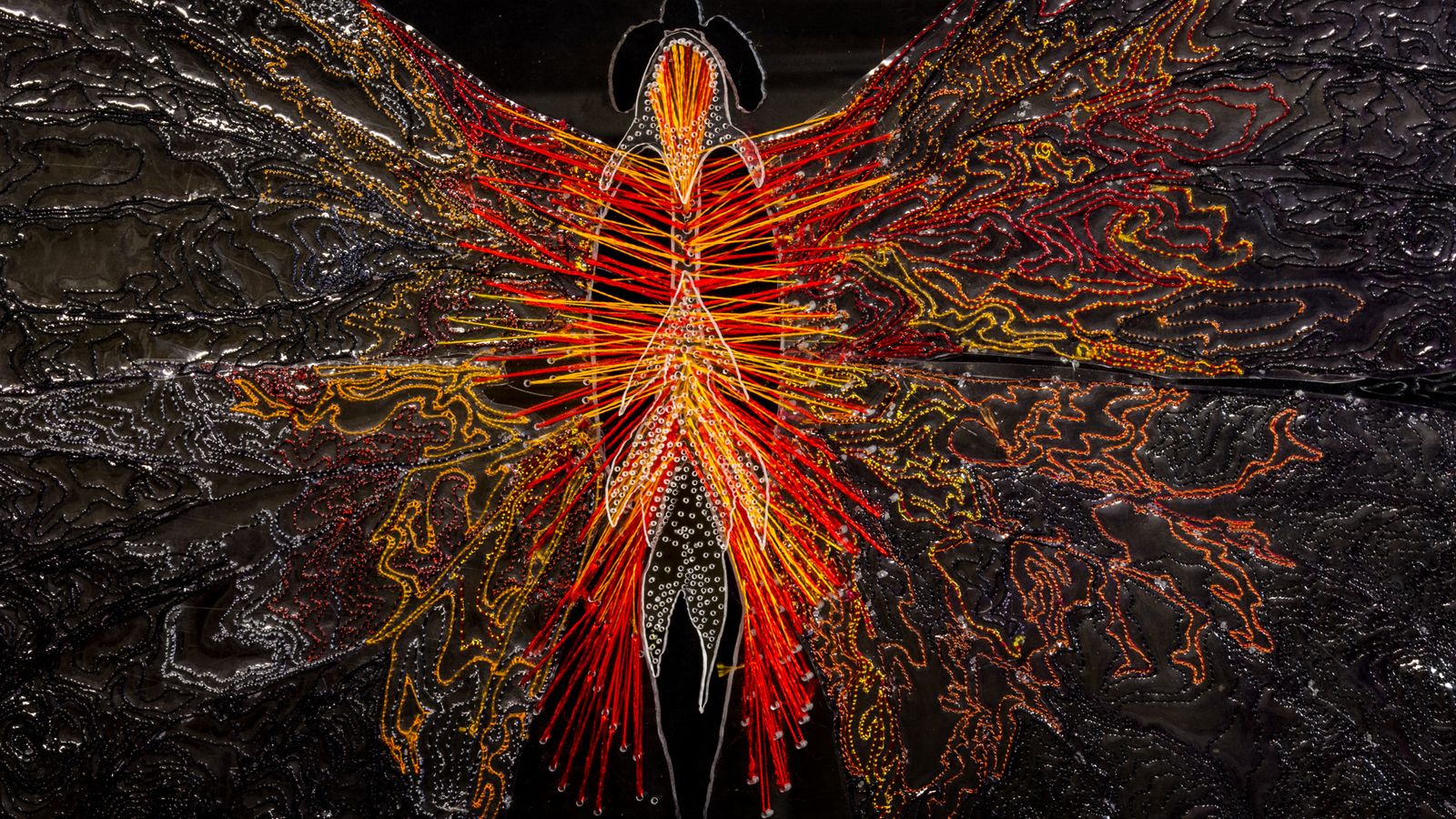 9 October – 17 November 2020
Seed Stitch Contemporary Textile Award 2020 is a biennial exhibition produced and presented by Australian Design Centre in partnership with the Seed Stitch Collective.
This year the competition attracted 49 entries from NSW textile artists and the exhibition features outstanding work by the 25 finalists. A broad selection of contemporary textiles engages material use from waste to silk, with themes ranging from artificial intelligence, to the environment and the current pandemic. 
The exhibition will also travel to Tamworth Regional Gallery, as part of our ADC On Tour national exhibition touring program from 28 November to 2 February 2021.  
Artists:
Ali Noble | Alison Giles | Amy Jones | Barbara Rogers | Brenda Livermore |  Catherine Farry | Chris Hutch | Christina Newberry | Christine Wiltshier | Denise Lithgow | Elizabeth West | Gabrielle Mordy | Irene Manion | Jane Theau | Kelcie Bryant-Duguid | Liz Williamson | Melinda Young | Nicole Robins | Regina Krawets | Sairi Yoshizawa | Sarah Edmondson | Sue Jo Wright | Susan Fell | Suzanne Davey | Tina Fox
Most works in the exhibition are for sale, as listed. Please contact ADC for more information.  
The Seed Stitch Collective 2020 is Soraya Abidin and Niki McDonald. The collective originated in 2016 after the first SSCTA was hosted at the Warringah Creative Arts Space and was followed by the Seed Stitch Contemporary Textile Awards 2018 at Australian Design Centre. 
Tour Dates:
Friday 9 October – Tuesday 17 November 2020 - Australian Design Centre
Saturday 28 November 2020 - Sunday 7 February 2021 - Tamworth Regional Gallery
Judging Panel: 
Lisa Cahill – CEO & Artistic Director Australian Design Centre 
Niki McDonald – Seed Stitch Collective
Deb McDonald & Janine Smith - Skein Sisters
Special guest judge - Dr Belinda Von Mengersen

Award Winners
Seed Stitch Contemporary Textile Award - $1000 sponsored by Skein Sisters
Brenda Livermore, Arise, 2020
Australian Design Centre Award - Object Space Gallery window exhibition 
Sue Jo Wright, Sign of the Time – I Love you, & Sign of the Time – Family, 2018
Skein Sisters Yarn Innovation Award - $250 Gift voucher and $250 cash 
Tina Fox, Electric Sheep, 2020
We Love your Work, Seed Stitch Collective Award - $300 support towards materials, workshop or exhibition costs
Kelcie Bryant-Duguid, Essential Worker, 2020
Thank you to our SSCTA 2020 supporters: Skein Sisters and Tamworth Regional Gallery
Top Image: Irene Manion, Papilio Ardere, detail, 2020 Photo: courtesy of the artist