Profile 2019
Contemporary Jewellery and Object Award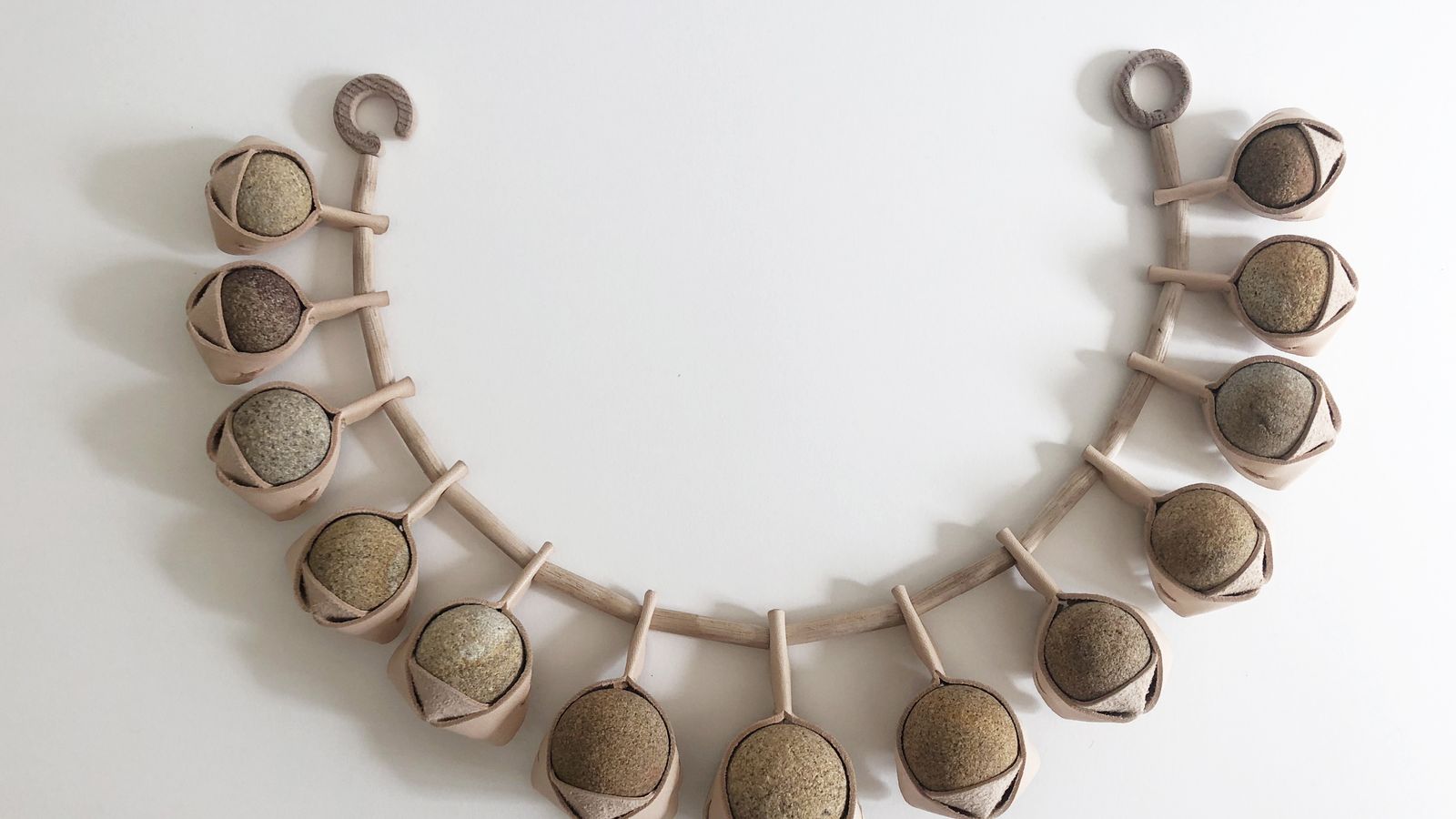 3 October - 13 November 2019
Australian Design Centre (ADC) presents this biennial award exhibition in partnership with the Jewellery and Metalsmiths Group of Australia, NSW (JMGA-NSW). This exhibition presents a diverse and comprehensive cross-section of national and international contemporary jewellers and object designers. Profile is a significant curated award for both emerging and established artists. 
ADC has long supported the member craft guilds and associations. This opportunity to partner with JMGA-NSW is a fabulous way to see work across a wide spectrum of contemporary making - CEO & Artistic Director, Lisa Cahill
JMGA-NSW Profile '19 will shine a bright light on this unique and exciting selection of  77 artists. We are delighted to be partnering with ADC, recognised as a leading arts organisation and a great champion of makers – JMGA–NSW Chair, Liza Feeney
Selected designers include:
Established
Alice Whish | Angela Porritt | Aphra Cheesman | Bic Tieu | Bridget Kennedy | Catherine Large |Cheree Edwards | Clare Hooper | Danielle Barrie | Danielle Lo | Danni Xu |Diane Connal | Dianne Beevers | Elizabeth Curry | Emily Copp | Emily Valentine Bullock | Emma Field | Felix Gill | Fiona Meller | Francisca Rendic | Gretal Ferguson | Halie Rubenis | Helen Wyatt | Jane Reynolds | Janine Combes | Jesika Dawnn | Kyoko Hashimoto | Larah  Nott | Linda Blair | Lucy Morton | Luke Abbot | Marcia Swaby | Marika Strohschnieder | Marika Svikis | Megan Turton | Melinda McMahon | Melinda Young | Michelle Stemm | Minji Han | Mio Kuhnen | Nadya van Ewyk | Pierre Cavalan | Romana Toson | Rowena Chalton | Rui Kikuchi | Sabine Pagan | Samuel Farmer | Sean O'Connell | Shan Shan Mok | Virginia Sprague | Ximena Natanya Briceño | Zara Collins | Zoe Veness
Emerging
Boya Yu | Bradley Pike | Catia Single | Daniela Walder | Ellie Tessa | Evangeline-Lulu Ropert | Finnoula Marcoolyn-Lindsay | Hannaneh Qiumarsi | Haozhe Wang | Katherine Hubble | Kim Morrell | Kirsten Junor | Kristina Neumann | Marissa Ziesing | Michaela Pegum | Nellie Peoples | Qiaoyi Zhang | Reanne Chidiac | Rebecca Hinwood |Regina Krawets | Rosie Gunzburg | Sarah Barlow | Yi Jen Chu | Zoë Pollitt
The exhibition window installation of 3D paper shapes was created by Benja Harney of Paperform for Sydney Craft Week in response to this year's theme, PLAY.
The opening and announcement of award winners will be held in conjunction with the launch of the 2019 Sydney Craft Week festival on Friday 11 October 2019. For more information about Profile please visit the JMGA-NSW website here.
AWARDS
1. JMGA-NSW Established Contemporary Jewellery Award 
$2000 General Category: open to any current member of JMGA-NSW.
Winner: Larah Nott
Highly Commended: Gretal Ferguson, Samuel Farmer, Virginia Sprague
2. JMGA-NSW Emerging Contemporary Jewellery Award
$1000 Emerging Category: open to any current member who is a full time student or who has been practicing for no more than three years.
Winner: Sarah Barlow
Highly Commended: Rebecca Hinwood, Rosie Gunzburg, Boya Yu
3. Australian Design Centre Award
Opportunity to exhibit in ADC's window gallery Object Space in 2020.  In consultation with ADC.
Winner: Dianne Beevers
EVENTS
Profile 2019: Jewellers Floor Talk 
Hear from a selection of the 77 exhibited Profile 2019 jewellers around their work, themes, techniques and current topics in contemporary practice. Lead by the Jewellery and Metalsmiths Group of Australia, NSW, this is a talk for anyone interested in meeting the designers and getting a little more out of this sparkling exhibition.
Speakers include: Bic Tieu, Dianne Beevers, Felix Gill, Kyoko Hashimoto, Pierre Cavalan, Reanne Chidiac, Regina Krawets, Zoe Veness
When: Saturday 12 October 2019, 11.30am - 1pm
Where: Australian Design Centre
Free event, book here
Jewellers Bench Demonstrations 
When: Friday 11 October – Sunday 20 October, 1-3pm
Alice Whish: Fri 11 Oct
Yi Jen Chu: Sat 12 Oct
Zara Collins: Tues 15 Oct
Megan Turton: Wed 16 Oct
Francisca Rendic: Thurs 17 Oct
Halie Rubenis: Fri 18 Oct
Haozhe Wang: Sat 19 Oct
Where: Australian Design Centre 
Free events, no bookings required
Image top: Kyoko Hashimoto, Sandstone Musubi Neckpiece, 2019, Photo: Courtesy of the artist.
Image bottom: Yi Jen Chu, Excess Production, 2019, Photo courtesy of Fred Kroh.